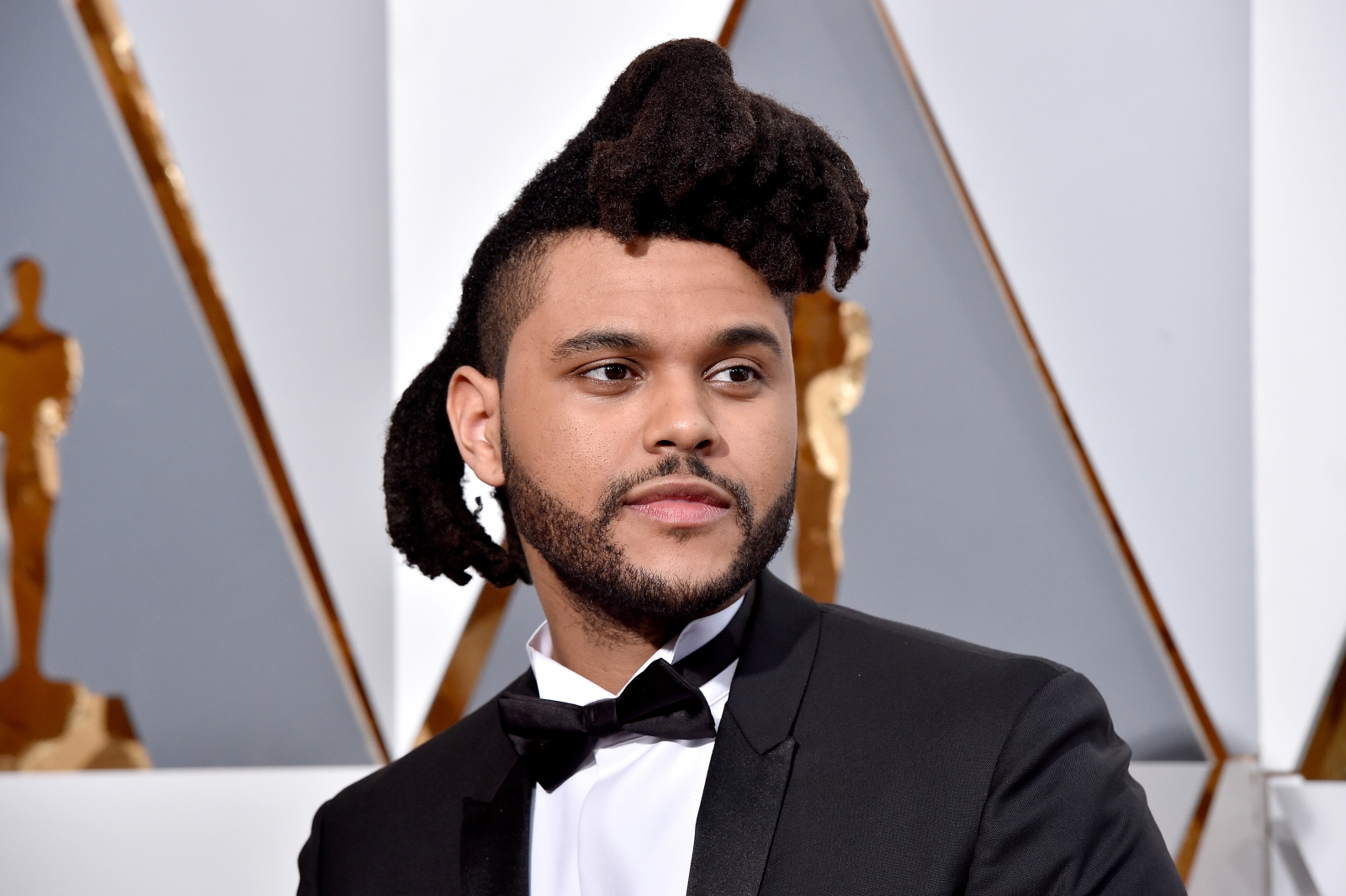 Drake protege and r'n'b singer The Weeknd will begin a new chapter of his career with the release of his new album Starboy. After mostly radio silence in 2016, the Can't Feel My Face hitmaker quite literally delivered music to his fans' ears when he debuted a new single, also titled Starboy, featuring electronic duo Daft Punk.
However, perhaps the most unexpected development was The Weeknd unveiling his new haircut. The Canadian crooner, real name Abel Tesfaye, was famous for his infinitely floppy dreadlocks but they have been shaven off for a trimmer cut. Social media reaction proves just how important The Weeknd's image is to his artistry.
One fan tweeted: "Just found out the weeknd cut his hair. I'm depressed," while another said: "Still haven't recovered from the #Brangelina news... And now, @theweeknd 's hair?? What is happening to the world?!"
Quite optimistically, one supporter interjected: "I'm glad The Weeknd cut that hair off. Change is good," while another stated: "The Hair didn't make The Weeknd... The Weeknd made the hair. Don't forget that."
The Weeknd's drastic makeover is clearly significant to the sound of the new album. At least one fan agrees, as they tweeted: "THE WEEKND CUT HIS HAIR. THAT ALBUM IS ABOUT TO BE FIRE." It is not too far-fetched to assume The Weeknd is changing direction in sound as much as his image, especially if the Starboy album cover is anything to go by. Whereas the artwork for The Weeknd's second LP Beauty Behind The Madness was merely a close-up shot of the singer, Starboy looks more akin to the retro theme of Netflix series Stranger Things.
It is interesting that The Weeknd would want to shake things up so dramatically at this point in his career. The r'n'b sensation enjoyed an incredibly fruitful 2015 with Beauty Behind The Madness topping the Billboard 200 chart in August and winning the best urban contemporary album at the Grammys. Making major changes when you are considered to be at the top of your game is a bold risk. Or is it?
Body language expert Judi James isn't surprised by The Weeknd's change in direction. James told IBTimes UK: "He cites Prince as one of his main inspirations, so a drastic change of image to coincide with a change of tone for his new album might not be unexpected behaviour for The Weeknd.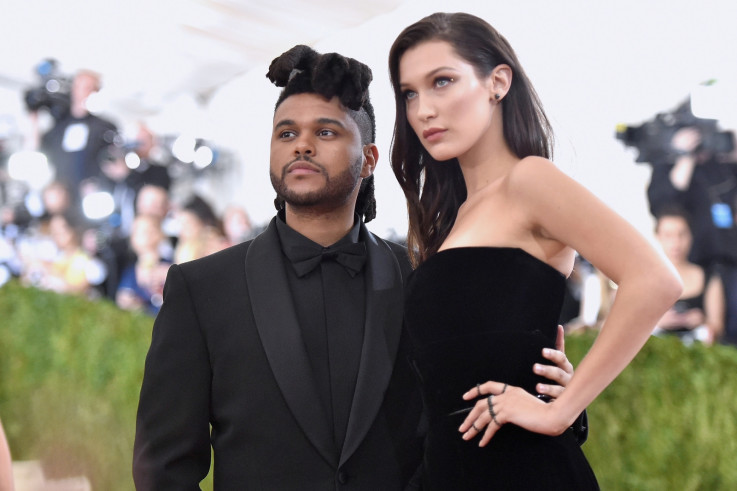 Model Bella Hadid and The Weeknd have been dating since May 2015
Mike Coppola/Getty Images
"Artists like Prince always loved to keep the fans on their toes with new looks and even new names to go with any new sounds, but drastic haircuts always involve huge emotional changes as well so I suspect there will be undercurrents in The Weeknd's life or lifestyle too."
James also suggests that the Hills singer may have something known as the Tall Poppy Syndrome – when someone achieves a degree of success but is crippled by fear. She explains: "Strangely the effect of a drastic chop like this can be surprising or even devastating for the wearer. What can begin as a feeling of moving on and away from our past can make us reflective and even go into a form of mourning.
"We often underestimate the strength of the links between our hair and our personality but seeing that new face in the mirror can be traumatic. We might think we are more than just a haircut but if that style has been long-term and iconic it can feel as though you have lost an anchor in life."
Listen to The Weeknd's new single Starboy:
It is not surprising that The Weeknd is keen to keep up with the latest trends considering his relationship with supermodel Bella Hadid. Did Hadid lovingly inspire The Weeknd to revamp his look? James says: "His girlfriend is fully immersed in Fashion Week and there's nothing like mixing with the fashion pack to make you feel badly last season and out of date."
Whatever encouraged The Weeknd to change his 'do, he is ready to dominate the charts once again and fans couldn't be more thankful.
Starboy is set for release on 25 November and available for pre-order on iTunes now.