After Swedish high street brand H&M announced back in May that its next designer collaboration would be with Parisian design house Kenzo, there has been a lot of speculation and trepidation as to what the two fashion brands would unveil.
Known for its signature loud, animated logos and animal prints, Kenzo's creative directors Carol Lim and Humberto Leon have not disappointed as the first looks were revealed today (26 July).
True to form, the upcoming H&M collection is a perfect amalgamation of the signature touches of the Kenzo brand and tiger print features heavily in the teaser pieces shown.
The collection is based around bold print, colour and individuality and that is certainly evident in the first three designs as well as the whole campaign, shot by Oliver Hadlee Pearch.
Rather than selecting well established models, H&M and Kenzo cast a variety of artists, young creatives and activists as ambassadors for the brands.
The first look features Amy Sall, activist and founder of SUNU: Journal of African Affairs, Critical Thought + Aesthetics, alongside artist/poet/DJ Juliana Huxtable (both from New York) who model tiger print jersey roll-neck tops and matching high-waisted leggings with black leather gloves featuring pink logo rubber print and jacquard knitted tiger-sock boots. So far, so covetable, and whilst the look may be a tad too strong for most, each separate piece will work well in most wardrobes.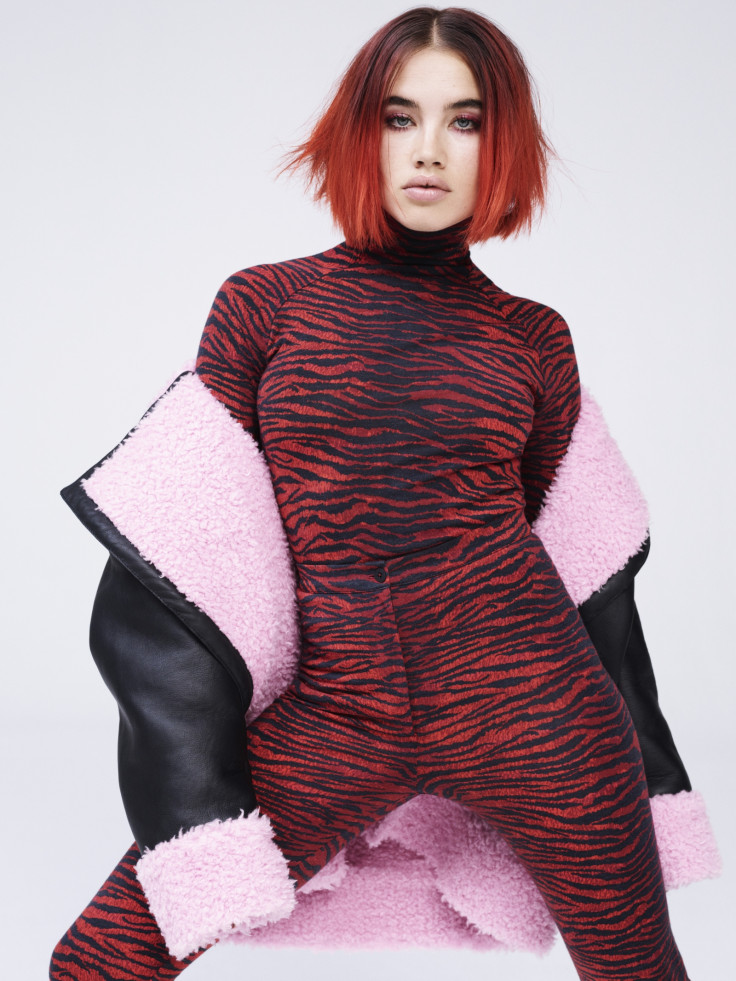 The second image features London-based make-up artist Isamaya French who is part of the London-based collective, Theo Adams Company. Wearing the same tiger print rollneck and high-waisted leggings as the previous look, French also shows off an incredible oversized leather jacket with pink faux Shearling lining that is guaranteed to sell out on the day the collection is released (3 November).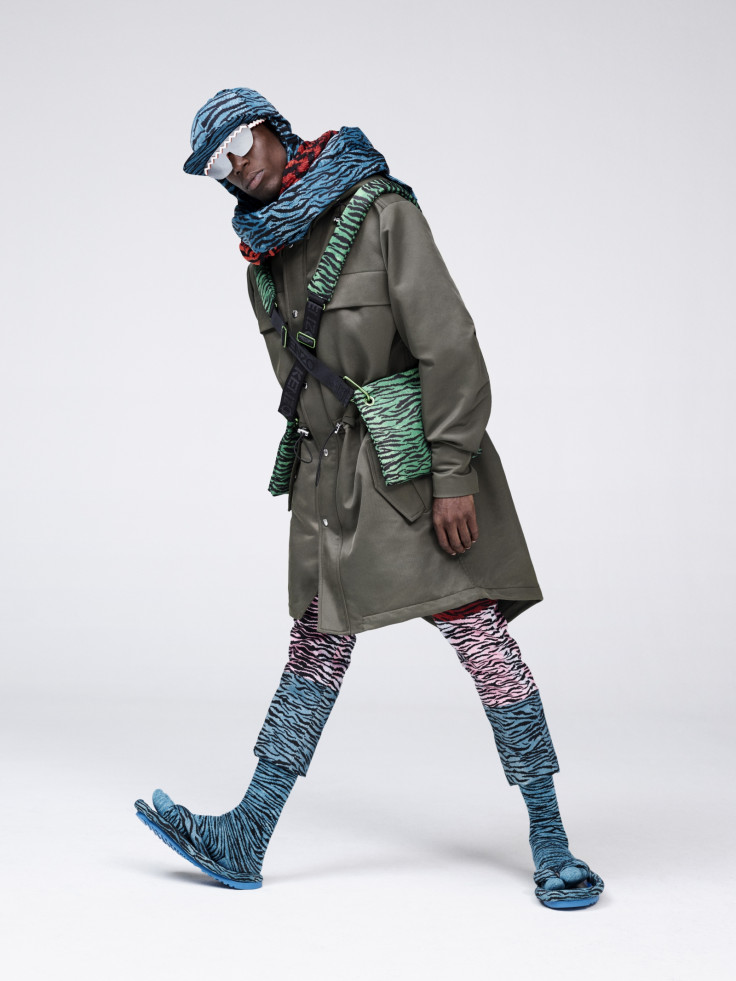 Finally, for a teaser of the menswear range, Oko Ebombo, Parisian based performance artiste and member of the band 19, has been shot in an equally desirable parka jacket with removable printed collar that looks destined to be a sell-out.
The rest of the look shows off the plethora of tiger prints available for the boys with block-colour tiger print jeans, socks, cap with attached scarf and padded flip-flops all in print. Ebombo also models an amazing tiger-printed cross-body bag, printed woven scarf and sunglasses that will be loved by all.
This is not the first time both brands have have collaborated with other well-known brands before with Kenzo previously lending its animal magic to skatewear brand Vans in 2012 to create a range of slip-on sneakers with vibrant prints as well as their more recent partnership with Disney to create merchandise for the Jungle Book. For H&M this will be the latest in a string of successful designer partnerships, the most recent with Balmain in 2015 being their most successful to date so there will be heady anticipation for this new collection to succeed.
The full collection will be available in over 250 selected H&M stores worldwide, as well as online at www.hm.com, from 3rd November 2016.