If you want to see how you would look with a different hair colour or haircut you still need to be skilled in Photoshop in order to have a realistic idea of how a drastic change would turn out. The same goes for recognising someone who has transformed their appearance or indeed if you wanted to see how you might look in 20 years' time.
Saving the agonising hours on the computer, researchers at University of Washington have developed incredible face swapping technology that analyses any photo of you, cuts out the face and then inserts it into photos it finds on the Internet based on your search query using key words and thousands of referenced images.
The personalised image search engine, called Dreambit, is one of the latest projects from developer Ira Kemelmacher-Shlizerman, UW assistant professor of computer science and engineering. The technology allows anyone to see how they would look with a totally new look, whether this is from another era like the 1930s or hairstyle or different country.
To use Dreambit you simply upload a photo and type in what you are looking for e.g. "curly hair" and the software scours the internet for images that match the key words in your description before merging these images seamlessly with your face.
The University of Washington has been researching facial recognition and processing as well as 3-D reconstructions for some time and have used these developments within Dreambit to allow the software to have multiple uses.
One of key area they have looked towards is missing children or adults who may have altered their appearance or aged since their disappearance.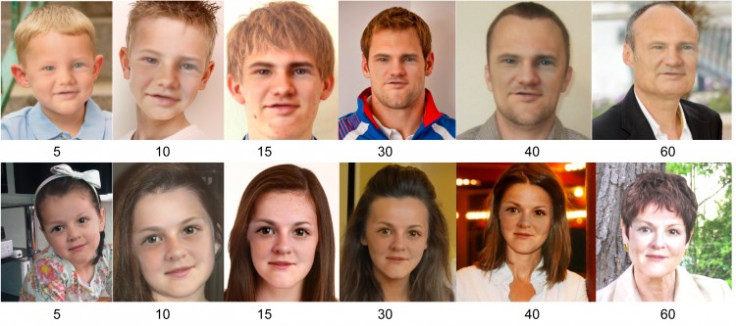 "It's hard to recognize someone by just looking at a face, because we as humans are so biased towards hairstyles and hair colours," said developer Kemelmacher-Shlizerman to University of Washington. "With missing children, people often dye their hair or change the style so age-progressing just their face isn't enough. This is a first step in trying to imagine how a missing person's appearance might change over time."
Dreambit can analyse an image of a child and map their aging progression using AI so a person can be seen 10 or 20 years down the line.
Another way that Dreambit can be used is in the movie industry. Actors and actresses are constantly changing their appearance for roles and the software can be used to easily see how an actor would look in a particular role. An example that Washington University worked one was to look at the way photographs of Bob Dylan fitted with images of Cate Blanchett to see how the actress would look in the Dylan film I'm Not There.

"The key idea is to find a doppelgänger set" said Kemelmacher-Shlizerman "people who look similar enough to you that you can copy certain elements of their appearance. And because the system has hundreds of thousands of photos to choose from, the matching results are spellbinding."
Whilst it sounds simple enough, to seamlessly merge any face to any given selected age or style is incredibly complicated and the algorithms used by Dreambit have been developed to process the enormous volume of images on the internet and categorise them correctly to fit each search before merging the search image and the selected photograph.
The first results from the software are being presented at the world's biggest annual computer graphics and interactive technologies conference SIGGRAPH 2016 today (July 25) and hopefully they will be making Dreambit available to public later this year.