Microsoft and Warner Bros have announced a cross-platform advertising campaign for the next instalment of Peter Jackson's The Hobbit films that will see interactive ads run across MSN, Xbox 360 and Windows 8.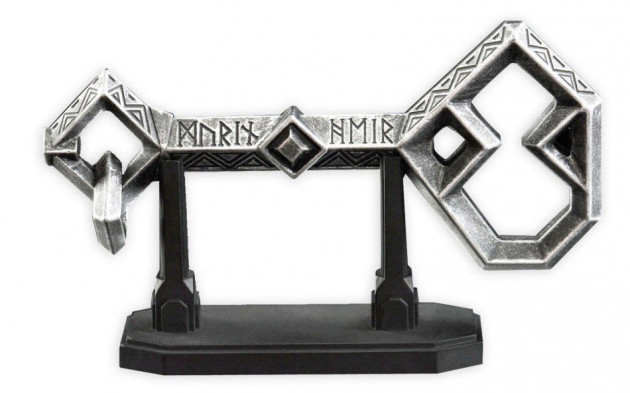 Fans will be able to access information about the characters, events and artefacts from the movie, behind-the-scene videos and desktop wallpapers.
Best of all, users will be able to download a free 3D blueprint that they can use in a 3D printer to create their very own replica of the Key to Erebor.
The Key to Erebor is the artefact that enables the heir to the Dwarf realm of Erebor, Thorin Oakenshield, to enter the back door to the lost Dwarven kingdom beneath the Lonely Mountain in The Hobbit.
The download only becomes available on 13 December, when the film is released in the UK.
3D printing technology is the process whereby a three-dimensional object of virtually any shape can be created from a digital model. In recent months, 3D printers have been used to print everything from pizzas to sunglasses to dinosaur fossils.
The most common materials being used in consumer 3D printers at the moment are plastic and silicone resin, although paper, plaster, metal and fibre-glass can also be used.
"We're incredibly excited about this integrated partnership opportunity. We asked Microsoft to come up with a solution that challenged the previous conventions around what was possible with its display offering and we're confident this interactive campaign will excite and engage fans as they journey into the second film in the Trilogy," said Danni Murray, Director of Media and Marketing Partnerships, Warner Bros UK & Ireland in a statement.
Read More: