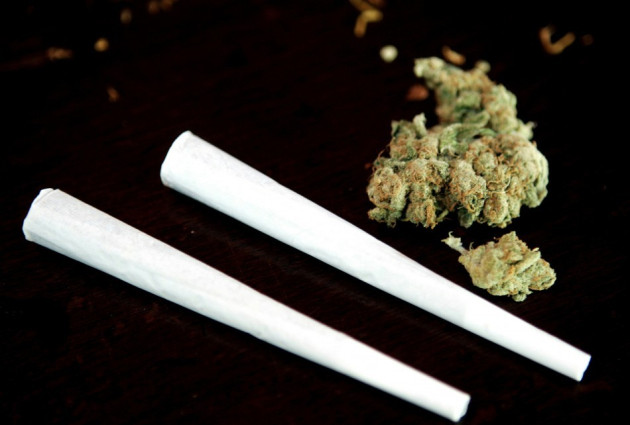 The Netherlands is planning to ban the sale of high-strength marijuana in its famous coffee shops and changing the classification of the "skunk" strain to a Class A.
Justice minister Ivo Opstelten told the Dutch parliament about plans for the country to only allow the sale of marijuana which contains less than 15 per cent of tetrahydrocannabinol or THC - the naturally occurring psychoactive drug in cannabis.
Opstelten referred to a study by the Trimbos Institute, a Dutch mental health charity, which claimed that THC was so dangerous it should be classed alongside heroin and cocaine.
He told MPs: "Hard drugs have no place in the coffee shops and in the future they will only be able to offer cannabis with a THC level of below 15 percent."
The proposal has been met with opposition from owners of the 700 cafes across the country. Around 80 percent of the marijuana sold in the Netherlands has a THC content of between 15 and 18 percent.
Mark Josemans, the spokesman for the Maastricht Coffee Shop Owners Association, said the move would lead to more drugs being sold on the street.
He told the Volkskrant newspaper: "Weak weed in the coffee shops, strong weed on the streets - then the choice is pretty clear."
Opstelten also officially dropped the so-called "weed pass", which would have banned foreigners from smoking cannabis at in Dutch cafes.
As part of the plans known as the "cannabis card" law, local users would have had to produce ID and register in a database to smoke in the cafes.
Amsterdam mayor Eberhard van der Laan had strongly criticised the plan, saying it would have "undone the advantages of Amsterdam's coffee shop system and drive away tourists".
Opstelten said: "Local authorities can [now] determine their policies on coffee shops and ensure its implementation."
Amsterdam is heavily reliant on its 220 cannabis cafes as a tourist attraction. Around a third of the city's total number of tourists are thought to be cannabis users.
While it is not strictly legal to use cannabis in the Netherlands, its use is tolerated. Possession of small amounts was decriminalised in the 1970s.