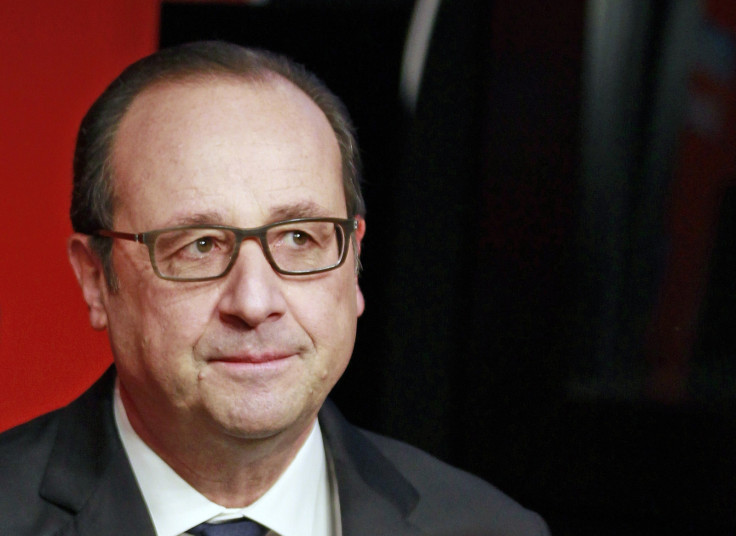 French President Francois Hollande has called for an end to punitive economic sanctions on Russia if world powers make progress toward ending the crisis in Ukraine.
"I think the sanctions must stop now. They must be lifted if there is progress. If there is no progress the sanctions will remain," Hollande said in an interview on Monday.
Hollande is set to attend four-way talks over the Ukraine crisis in the Kazakh capital of Astana on January 15, along with German Chancellor Angela Merkel, Russian President Vladimir Putin and Ukrainian President Petro Poroshenko.
The French President told France Inter radio that he was hopeful that progress could be made at the talks and that it was vital to maintain communication with Putin.
"It has been costly for him...Mr Putin does not want to annex eastern Ukraine," Hollande said. "What he wants is for Ukraine not to fall into the Nato camp."
"What we want is that he respects the territorial integrity of Ukraine. What we want is that he does not support the separatists," Hollande said.
Economic sanctions have hurt Russia's economy, which is already reeling from a dramatic slump in oil prices and is predicted to enter recession in 2015.
The oil producer relies on its oil exports to fund around half of its annual state budget.
Moreover, its oil and gas exports make up around two-thirds of Russia's total exports, meaning its economy is over-reliant on the sector.
The country's economic difficulties have been reflected in the collapse of the Russian ruble, which has lost around 40% of its value since mid-2014.
The price of Brent crude oil has fallen by more than 50% since June 2014. It was trading at around $55 a barrel on Monday.
The sanctions, imposed by the United States and the European Union, have made life tougher for a range of Russian businesses and individuals.
The sanctions have restricted Russian companies' access to global financial markets, while cutting off access to some technologies in the oil and defence sectors.