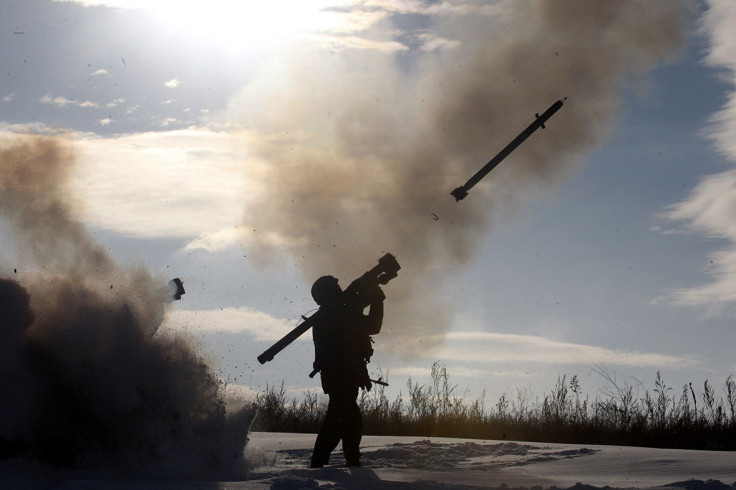 Ukrainian separatists carried out sporadic attacks on government forces in separate incidents wounding three soldiers and killing a civilian when mortar fire destroyed two homes in a village on Thursday.
President Petro Poroshenko meanwhile told the nation to brace for a year that would "not be easy".
"An angry enemy encroached on our lives, our territory, our freedom and our independence," he said in a New Year's message on the presidential website, reports Reuters.
He hoped the new year would go down in history as the year when Ukrainians would enact deep-seated reforms opening up the road to membership of the European Union.
In another attempt to bridge differences, Poroshenko is preparing to meet Russian President Vladimir Putin and the leaders of France and Germany on 15 January in Kazakhstan.
More than 4,700 people were killed in 2014 in eastern Ukraine in a conflict pitting pro-Russian separatists against government forces loyal to Kiev's pro-Western government.
Remembering Bandera
Ukrainanians took to the streets in Kiev in candle-lit processions honouring mythical figure and anti-Soviet insurgent Stepan Bandera on his 106th birthday, reports AFP.
Sporting World War II period army uniforms or draped in the red and black nationalist flags, the crowd chanted "Ukraine belongs to Ukrainians" and "Bandera will return and restore order".
Often compared to Cuba's Che Guevara, Bandera has been termed a 'Hitler accomplice' by Russian premier Vladimir Putin as he was the patron of resistance fighters who fought alongside invading German forces during World War II.
Bandera was posthumously decorated with a Hero of Ukraine medal in January 2010.