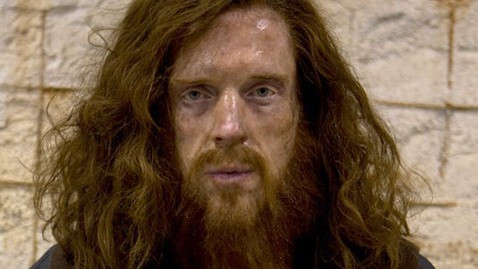 Spy drama Homeland has viewers gripped in Britain but its makers may face a legal threat after offending an entire country by depicting it a place ruled by gun-toting heavies in a near-reign of terror.
Lebanon is looking into mounting legal action against the makers of the US show, the tourism minister has announced. The row erupted after an early episode of the second series showed a ruthless gang chasing Carrie, the troubled ex-CIA agent played by Clare Danes, through the streets of what is supposed to be Beirut.
"This kind of film damages the image of Lebanon - it is not fair to us and it's not true, it is not portraying reality," fumed Fady Abboud. He vowed action over "lies" in the drama.
Homeland stars Damien Lewis as a US Marine released from al-Qaida captivity after eight years and Danes, whose character believes he is a sleeper who will be used in a major terrorist atrocity on US soil.
Abboud said: 'We want to take action, we want to write to the filmmakers and producers and demand an apology."
He would even consider taking legal action personally, he told The Executive.
"This series has a lot of viewers and if you are promoting Lebanon as a non-secure zone it will affect tourism. It will mean a lot of foreigners stay away if they are convinced by what they see.
"Beirut is one of the most secure capitals in the world - more secure than London or New York," he told Exective magazine.
He made his claim on the day that a huge car bomb exploded in Beirut, killing eight.
The rush-hour blast in a predominantly Christian part of the city was reportedly the heaviest attack in four years.
The fact that the offending scene in Homeland was actually shot in the city of Haifa in Israel, with whom Lebanon is technically at war, has only added to Lebanese government anger.