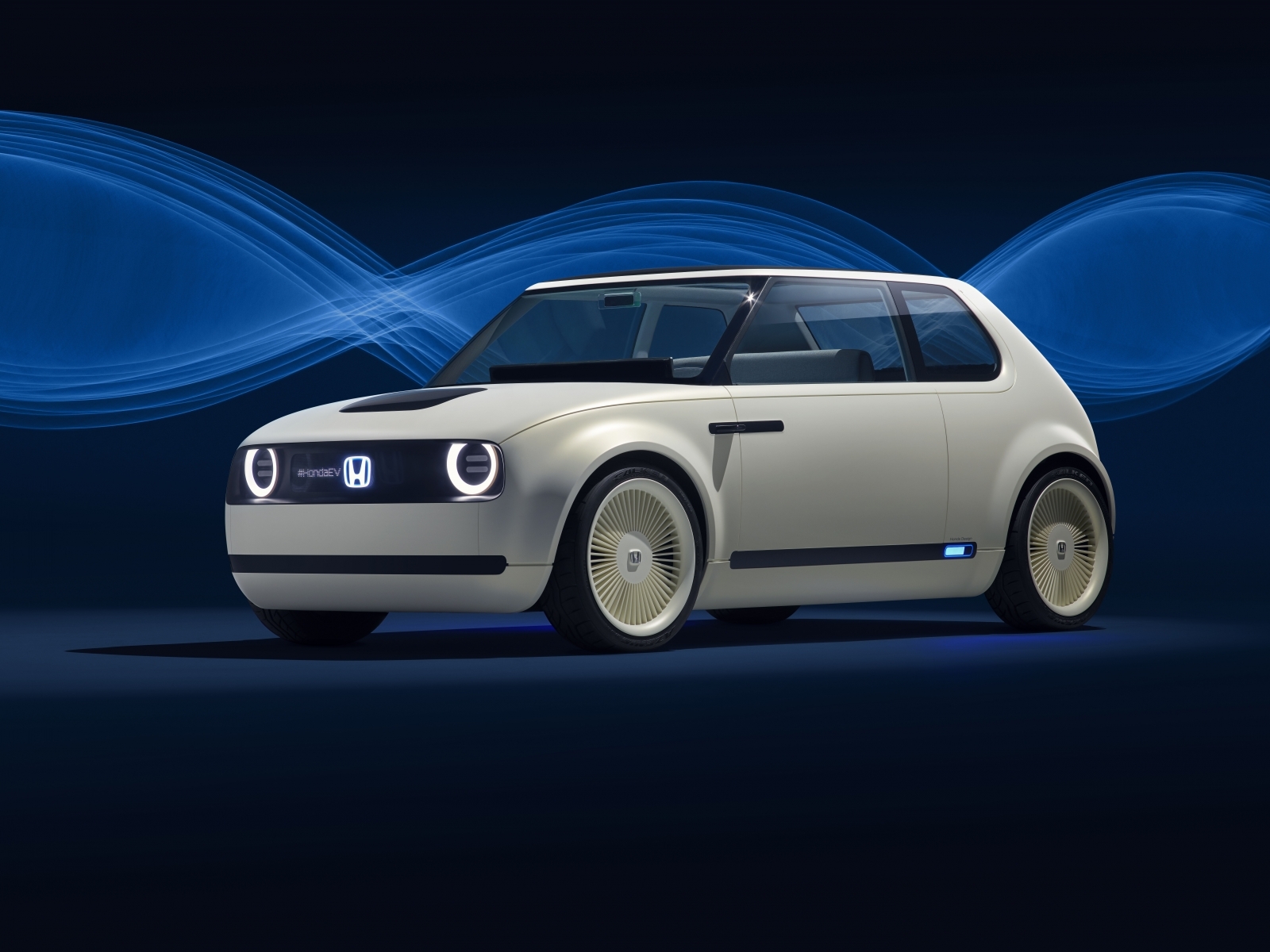 Here's what happens when you drive an original Golf GTI and a Peugeot 205 GTI into a time machine. The result, to be fired out and into production in 2019, is the Urban EV Concept by Honda.
In a world where car manufacturers are torn between designing their electric vehicles to look like futuristic spaceships or regular 2017 cars, Honda has thrown out the rule book and gone for something thoroughly retro.
Revealed at the Frankfurt motor show on 12 September, the Honda Urban EV Concept is an all-electric glimpse at what small city cars could look like towards the end of the decade.
The company hopes to have the car in production by 2019. Honda president and CEO Takahiro Hachigo said: "This is not some vision of the distant future; a production version of this car will be here in Europe in 2019."
The low, wide stance with flared wheel arches and a rectangular nose remind us of boxy hot-hatchbacks from the 80s and 90s. The small overhangs and large wheels give the car a sporty, purposeful look, yet still compact enough to be at home in city traffic. The Urban EV is so compact, it is 100mm shorter than the Honda Jazz supermini.
A Honda badge on the front glows blue, while a display between the front lights can show greetings, advice for other road users or charging status.
The interior offers space for four occupants across two bench-style seats. The dashboard is dominated by a huge computer screen which 'floats' above wood details. Another large screen is fitted to the inside of each door to act as rear-view mirrors, and the doors are rear-hinged (like those on a Rolls-Royce) to aid entry and exit.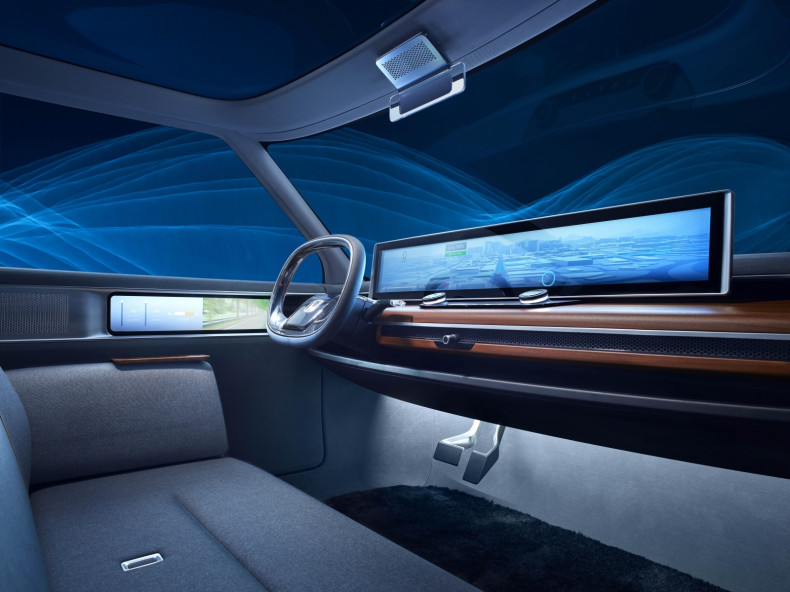 Honda has not revealed any specifications for the Urban EV Concept, such as performance, battery range, charge times or price. But with plans to release a production version in two years' time, these details shouldn't be too far away.