Mercedes-AMG Project One first pictures: F1-engined hybrid hypercar revealed
Next-generation supercar launched by Lewis Hamilton ahead of Frankfurt motor show.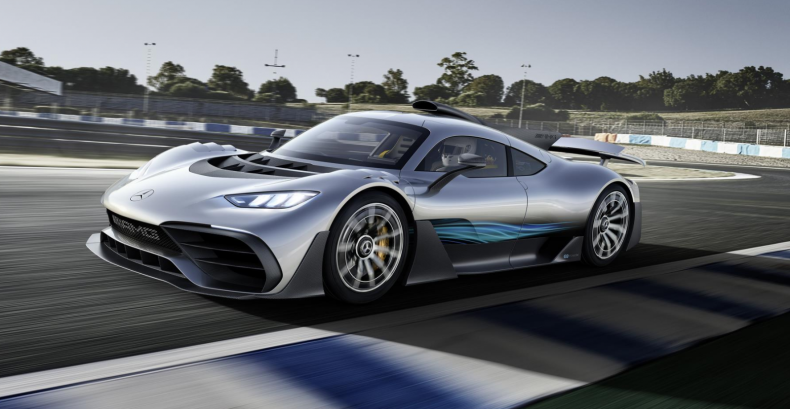 The F1-engined Project One Show Car, the first hypercar produced by Mercedes-AMG, has finally been revealed.
Driven onto stage by Mercedes F1 star Lewis Hamilton, the car is powered by a 1.6-litre, V6 petrol engine very closely related to that used by Hamilton's weekend ride. Mated to a battery pack and four electric motors, the powertrain produces over 1,000 horsepower.
Mercedes-AMG says the car is capable of over 350km/h (217mph) and can accelerate from zero to 200km/h (124mph) in under six seconds.
The car is fitted with two electric motors on the front axle, one attached to the crankshaft and another mated to the turbocharger. The two at the front each power one wheel, enabling the car to accelerate or brake each front corner while turning to improve handling; the Honda NSX employs a similar system with its three electric motor setup.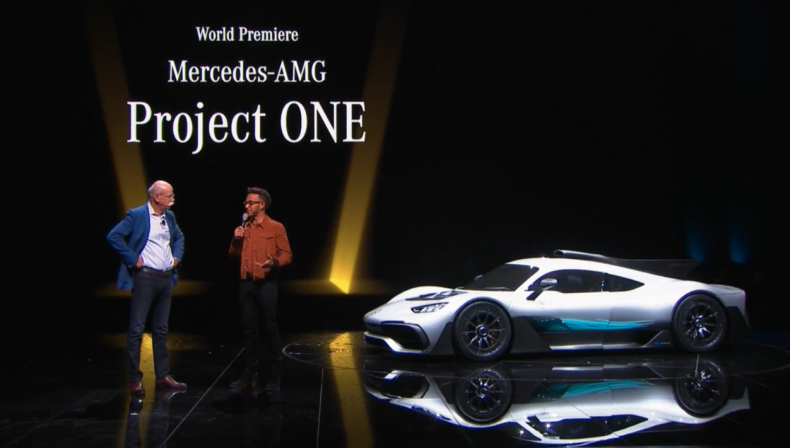 As well as helping to give the car more power under acceleration – and recover energy back into the battery pack when braking – the motors will also be used to make the Project One emissions-free for up to 25km of regular driving.
Mercedes-AMG is pitching the Project One as the ultimate road-going hypercar with the F1-sourced engine as its centrepiece. The company is adamant that this is not an engine "inspired by F1 technology" or with the same power as an F1 engine; it has now said numerous times that this road-legal car will be driven by an actual F1 engine.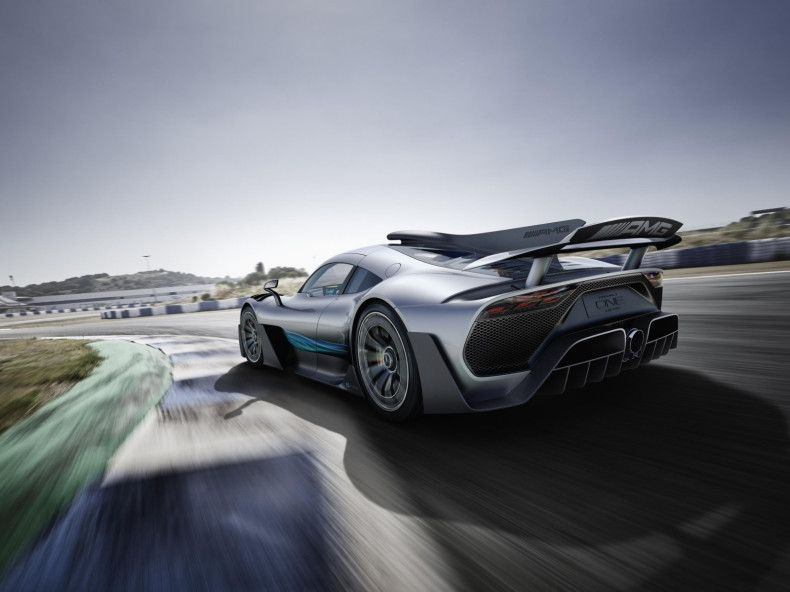 Specifically, the power unit is the same 1.6-litre turbocharged V6 engine as used by the company's 2016 Formula One car, which won both the Constructors' and Drivers' World Championships at the hands of Nico Rosberg and Lewis Hamilton. It will have the same 11,000rpm rev limiter and the same electric hybrid system.
The electric motors spin at a claimed 50,000 revolutions per minute - 30,000 more than the fastest electric motors used on other road cars, Mercedes claims.
The car will cost £2m (plus optional extras and local taxes). It is to undergo a further 18 months of development, before the first deliveries begin in 2019.
Tobias Moers, head of management at Mercedes-AMG, said: "The hypercar is the most ambitious project we have every undertaken. It marks yet another pinnacle of the successful, strategic development of Mercedes-AMG towards a performance and sports car brand. Project One raises the bar in terms of what is currently technologically feasible and thanks to its combination of efficiency and performance it represents an absolute benchmark. At the same time, Project One provides an outlook on how AMG will define driving performance in the future."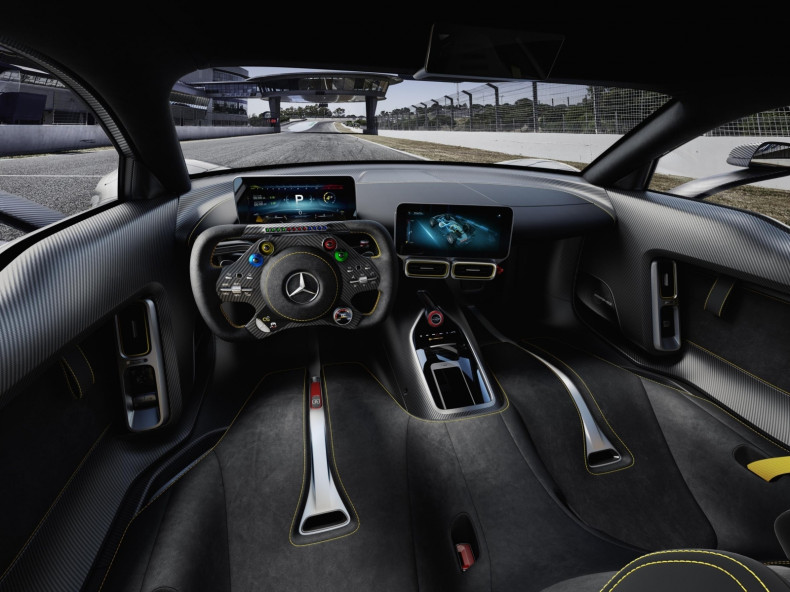 The specifications of the Project One in its current 'show car' configuration are:
| | |
| --- | --- |
| Engine | 1.6-litre V6 with direct injection, four valves per cylinder, four overhead camshafts and electrically boosted single turbocharger, electric motor connected to the crankshaft |
| Displacement | 1,600 cc |
| Rear-wheel drive output | > 500 kW (670 horsepower) |
| Front-wheel drive output | 2 x 120 kW (2 x 160hp) |
| System output | > 740 kW (> 1,000 hp) |
| Electric range | 25 km (15.5 miles) |
| Drive system | Variable AMG Performance 4MATIC+ all-wheel drive with hybrid-drive rear axle, electrically driven front axle and torque vectoring |
| Transmission | Automated AMG SPEEDSHIFT 8-speed manual transmission |
| Acceleration 0-200 km/h | < 6 secs. |
| Top speed | > 350 km/h |