Let us not get bogged down talking about the price of the new Rolls-Royce Dawn. It costs £265,000 and the bespoke options added to the one you see here take it close to £300,000. This is a lot of money, much more than its rivals and more than some of us will spend on a house, let alone a car.
But that really is not the point. No one has ever debated getting a Mercedes or BMW over a Rolls-Royce because of the £200,000 they would save. If you seriously want the Rolls, then you are already likely in a position to buy it without really caring how much it costs. Lucky you; now let us move on and look at why the Dawn is so much more than just a car.
It starts with the usual Rolls-Royce gadgets. Crowd-pleasers like the backwards-opening coach doors which close themselves at the push of a button. Then there are the umbrellas hidden in the front wheel arches and dried by the engine, the wheel badges which always stay the right way up, and the Spirit of Ecstasy bonnet ornament which rises up out of the grille when you press the key fob.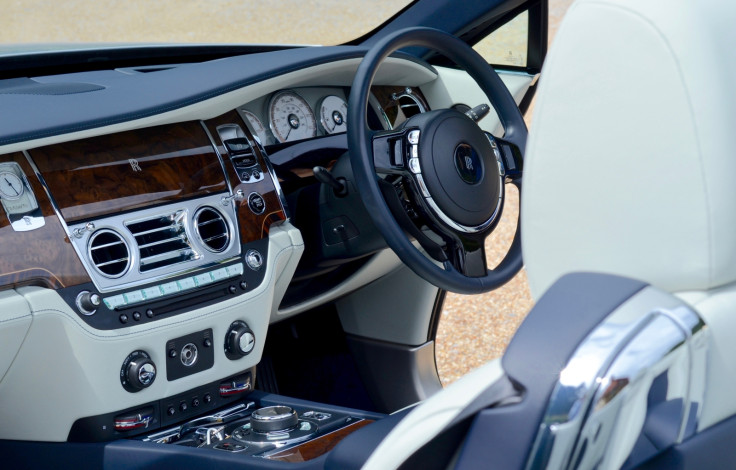 But these all appear on the rest of the Rolls range. What makes the Dawn unique? And more importantly, what makes it more than just a convertible version of the Wraith, which we reviewed last year?
Rolls-Royce says 80% of the Dawn is new, with the biggest difference of course being that folding canvas roof which disappears into the boot in a little over 20 seconds at up to 30 miles per hour. In typical Rolls-Royce fashion, this movement is described as a "silent ballet".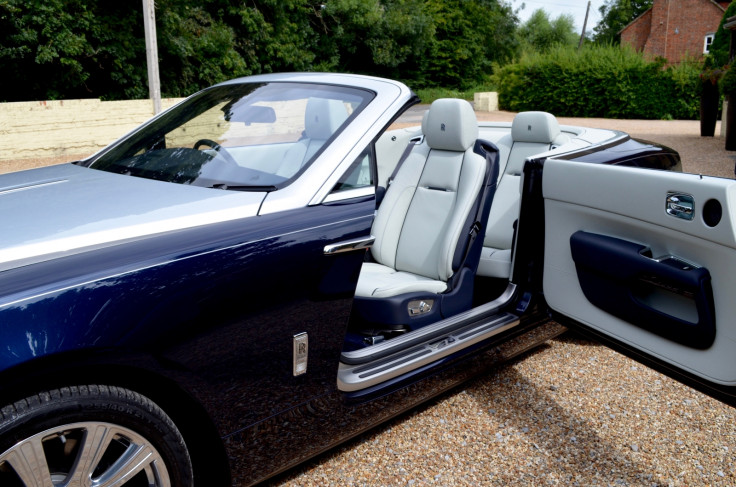 The theme of quietness continues when you take the Dawn onto the open road. Wind noise with the roof up is as non-existent as it is in the hard-topped Wraith; top-down and buffeting builds from about 45mph for driver and front passenger, while those in the back might ask you not to go any quicker. Wouldn't want their hair to come out of place before you arrive at the Monte Carlo Casino.
Their demands to keep things steady are shared with the Dawn itself which, despite its enormous 6.6-litre, twin-turbocharged V12 engine, would rather you keep things sedate. Where pressing on in the Wraith felt like you were giving the car what it secretly wanted, letting it break free from the butler, the Dawn's softer ride and a gearbox less willing to drop to a lower gear means slow and comfortable beats fast and flustered. It's nice to know there is 563 horsepower under the bonnet (down from 624 in the Wraith, which has the same engine), but traffic light Grand Prix are not where the Dawn shines most brightly.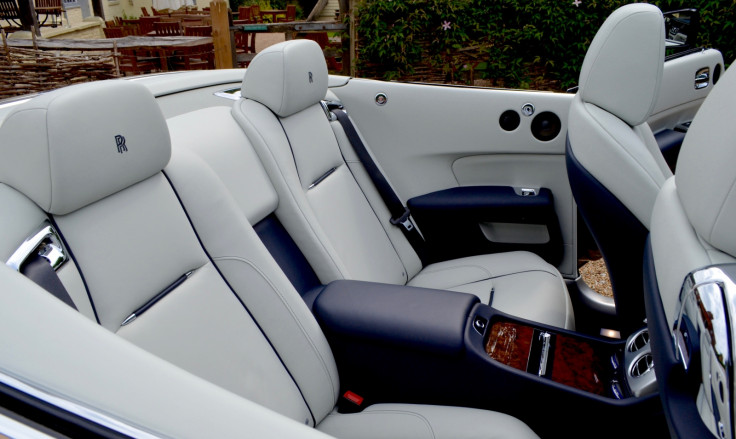 Instead, the Dawn is best suited to gently wafting along wide, empty roads in near-silence and effortless comfort. As much as that sounds like a line from the marketing material (it might be, there are 18 pages of it), it is true. No other car relaxes and soothes its driver as much as the Dawn, and no other flatters them in quite the same way. It makes you feel special, but without shouting about it.
Where you could easily spend £300,000 on an orange Lamborghini and drive around Knightsbridge all day, projecting the size of your bank balance into the eyes and camera lenses of anyone caught in the wake of your blaring exhaust, the same money spent on the Dawn is an investment in your own enjoyment.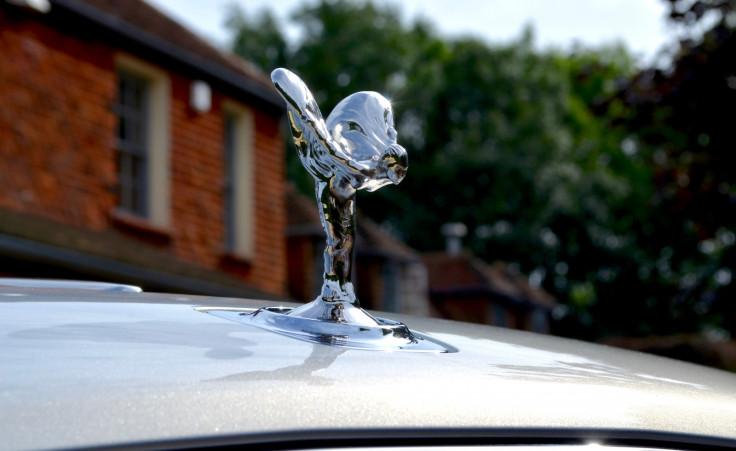 Even after hundreds of miles in the Dawn we never once felt like we were intentionally showing off. Yes, we sometimes felt a little embarrassed as we pulled up alongside other traffic, and of course the car can be configured to be as gaudy as you like (orange seats, anyone?). For us though, the dark blue and cream car you see here is just about perfect; we would only add some wood decking to the horizontal panel behind the rear passengers' headrests, to give it the look of a Riva speedboat.
Another change from the Wraith is extra space for backseat passengers, making the Dawn a true four-seater and not a two-plus-two. This of course means the car is massive; 17 feet long and six feet wide means driving anywhere remotely urban requires some forward planning and a quick prayer to the god of width-restricted roads.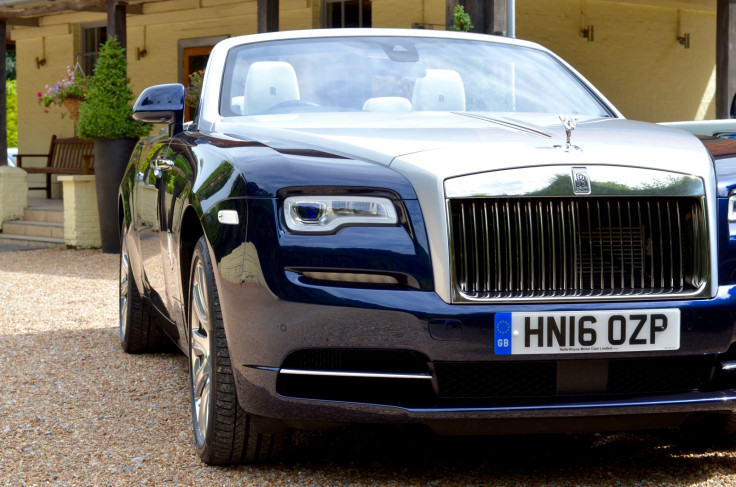 But it doesn't take long for the Dawn to mold itself around you, seemingly becoming more compact with every mile you cover; a high driving position and light steering mean after just a couple of days we were confident enough to drive through central London on a Friday night without any bother.
This effortlessness also saw us drive from London to West Yorkshire and back over a weekend, the Dawn making the four hours each way as easy as popping to the shops. Here we discovered the 12-speaker stereo is excellent and automatically adjusts as wind and road noise change; the radar cruise control is simple to use and completely reliable when it comes to speeding the car up and slowing it down autonomously. We managed to get 19.4 miles per gallon from the Dawn, which is only just short of the touted 20 and as much as you could expect from such a big car.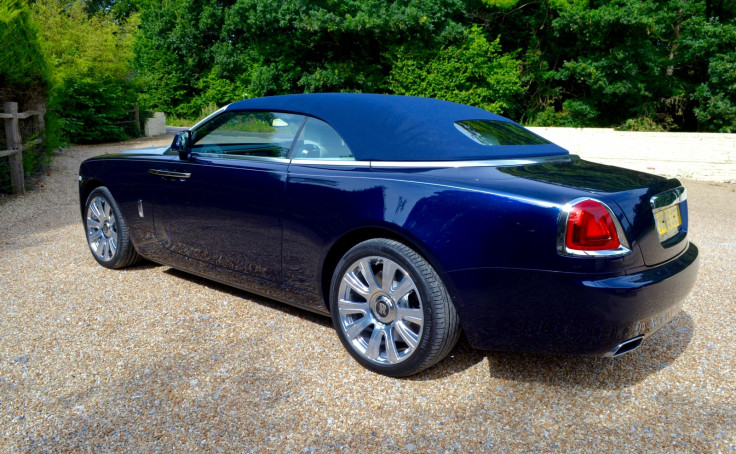 The massage seats were less impressive; considering Rolls borrows a lot of tech from parent company BMW (including the infotainment system), the massage seats in a 7-Series are much better and offer a greater range of functions than in the Dawn. A feature not worth bothering with, in our opinion.
Our verdict
Five days and 700 miles later, the Dawn had worked its way under our skin. At first we felt intimidated by its looks and size, and weren't entirely comfortable with what a £300,000 luxury barge stood for. But after ignoring the price tag and letting the Dawn into our life, we didn't want to give it back.
Like those who flew Concorde for fun rather than speed, the Dawn is as much an experience as it is a means of getting about. Every single journey turned into an adventure and a memory to be cherished. With the roof down and heated seat on, the Dawn turns driving into a summer's night from the mundane into something extraordinary.
Pros:
Supreme luxury

Very smooth ride

Endlessly customisable
Cons:
Huge size can be intimidating

Large wing mirrors obstruct visibility at roundabouts

Space used by folded roof makes boot surprisingly small
2016 Rolls-Royce Dawn
Engine: 6.6-litre, twin-turbocharged V12
Power: 563 horsepower, 605 lb ft of torque at 1,500rpm
Transmission: Eight-speed automatic with GPS assistance
Acceleration: 0-62 (100km/h) in 4.9 seconds
Top Speed: 155mph (limited)
Price from: £265,000
Price as reviewed: £290,000