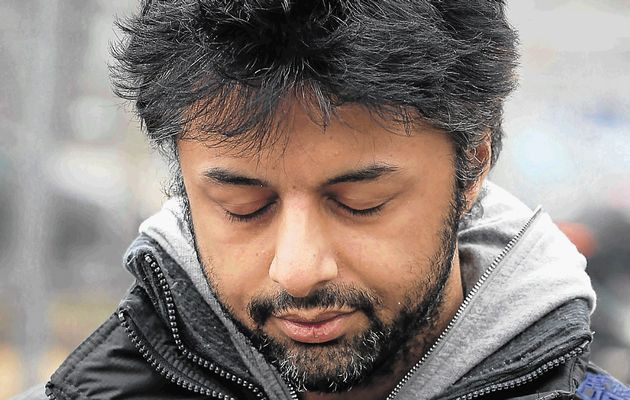 Honeymoon murder suspect Shrien Dewani attempted suicide after his wife Anni Dewani was killed during a hijacking in Cape Town four years ago, a psychiatric report has revealed.
The 35-year-old is accused of orchestrating the murder of his 28-year-old bride, in a staged hijacking in Gugulethu township near Cape Town, in 2010.
In the weeks following Anni's death, Dewani took an overdose of tranquillisers while suffering depression, a medical panel confirmed,
The report submitted to the Western Cape High Court stated that he 'took to his bed' for a week after his wife's funeral, and suffered flashbacks and recurring nightmares following her death.
The Bristol based businessman refused to attend a psychiatric facility and was being treated for depression and post-traumatic stress disorder at his home.
Dewani has been assessed by four psychiatrists and a clinical psychologist at the Valkenberg Hospital since his extradition in April on a charge of murder. They determined that he is fit to stand trial.
Three men have already been convicted of hijacking, murder and robbery charges in connection with Anni's death and are serving prison sentences.
Xolile Mngeni, whom prosecutors claim was the hit man, was convicted of premeditated murder over the shooting. Another accomplice, Mziwamadoda Qwabe, was given a 25-year prison sentence after pleading guilty.
Zola Tongo, a taxi driver, was given an 18-year sentence after admitting his role in the killing.
Dewani's trial will start on October 6 and is expected to run until December 12.
He denies ordering the murder of his wife.