In a surprise announcement, Hong Kong's Chief Executive Leung Chun-ying on Friday (9 December) said that he would not run again for office after his term ends next year. Leung said he decided to step down for family reasons, out of "responsibility as a father and a husband".
The chief executive's term ends in July 2017. In the recent few weeks, speculations intensified as to who would get the approval from China for the leadership elections that are scheduled to take place in March.
Leung said Beijing had accepted his decision to not run for the re-elections in March.
"The central authorities including the top leaders in the country have been very supportive of my work all these years. I've already reported my decision to the central government and the central government has expressed their understanding," Leung told reporters.
"In a family, my children only have one father, my wife only has one husband," Reuters cited him as saying. But he did not elaborate further.
While he said his decision had nothing to do with his performance as leader, local media reports suggest it could be because that his daughter has been hospitalised.
China has long considered the former British colony as an inseparable part of it and refused to grant full autonomy. It has continued to dominate Hong Kong under its own rule – one-country, two systems arrangement – ever since the city was returned to Beijing in 1997.
It has been speculated that John Tsang, the city's financial secretary could be touted for the leadership. However, all candidates planning to contest will have to get the approval of 1,200-strong Election Committee who are largely made up of pro-Beijing establishment figures. The committee will then vote among them to elect a new leader.
Leung, who took office in 2012, has had his term marked with political divisions and anti-China protests as concerns grew over Beijing tightening its grip on the semi-autonomous city. He has been belittled by his critics for being China's puppet, overseeing the erosion of Hong Kong's independence.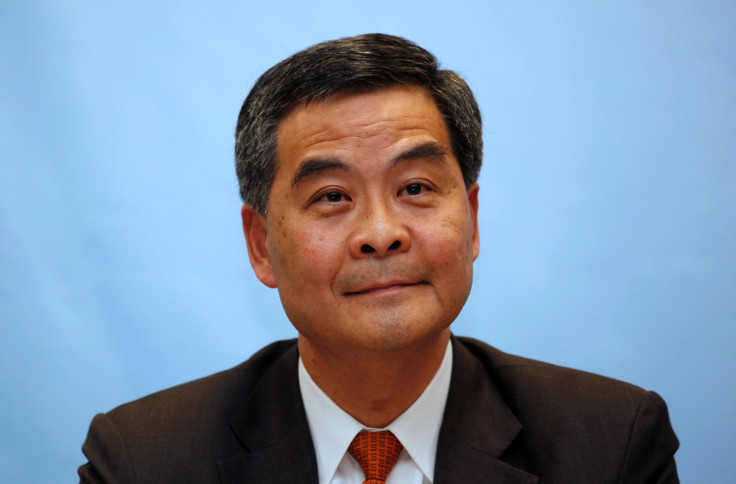 The recent anti-China protests alarmed Beijing as the communist country barred two pro-democratic lawmakers from taking office after they reportedly failed to pledge allegiance to China during their oath taking ceremony.
Earlier in August too, China barred six candidates from running in the Legislative Council election because they were reportedly found to be favouring the city's autonomy and officials have said their stance is against Hong Kong's mini-constitution.