Hong Kong Airport authorities, early on Tuesday morning, announced that all arriving and departing flights are cancelled, as pro-democracy protesters started arriving at the airport second day in a row. Officials at Beijing have stated that the "anti-government" protests at the airport are showing "signs of terrorism". This likening of the protest to terrorism gives the government an excuse to use brute force.
On Monday, all outbound and some inbound flights had been cancelled as pro-democracy demonstrators swarmed the airport. The Chinese government released statements and videos hinting at police action to be taken against the demonstrators. Even after many protesters left later during the day, airport activities remained paralysed.
Thousands of protesters have again returned to the Hong Kong Airport. Predicting the throngs of protesters, Airport authorities took the call to cancel approximately 150 arriving and 160 departing flights.
Getting to the airport has become an ordeal, as carparks are full, and trains and buses are full of inbound protesters. The airport itself is crowded with protesters and stranded travellers. Many travellers who had flights departing on Monday have chosen to "camp-out" at the airport to see if they can fly out on Tuesday. Such hopes have been quashed as the airport remains non-functional on the second day.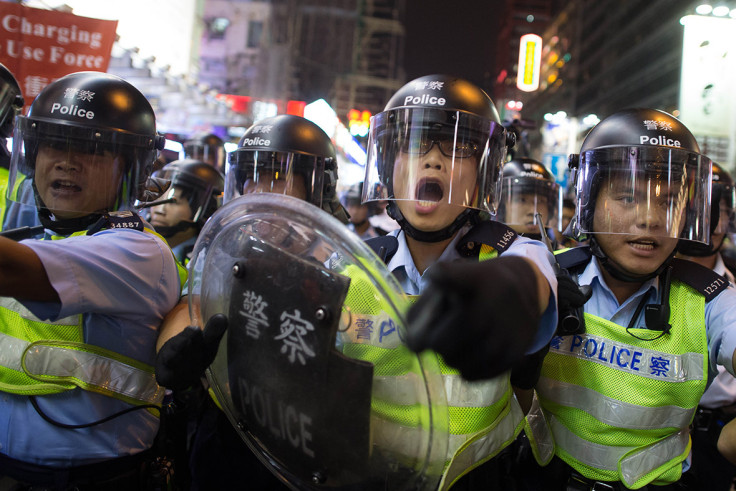 The airport has been chosen as the central venue of protest because police are less likely to use force to remove the protesters in front of foreign travellers. Protesting in front of travellers from various countries also helps raise international awareness regarding the situation. Protests crippling one of the busiest airports in the world cannot be ignored by the Chinese government.
However, the strategy of holding the airport hostage might be backfiring on the protesters. Many stranded travellers have stated that the shutting down of a gateway to the city is only destroying the reputation of Hong Kong. Similar sentiments have been shown by leading airline Cathay Pacific Airways. Statements made by Cathay representatives have condemned the disruptive activity of the protesters.
Carrie Lam, a prominent Hong Kong leader, released statements on Tuesday asking protesters to reflect on the destructive path that they have chosen. As government officials are viewing the protests as an act of terror, it is plenty evident that they are gearing up to brutally shut down protests. Lam urged the protesters to not push the government to take extreme measures. The city has already been wounded by the protests and if they do not revert to law and order they will "push Hong Kong into an abyss".