Hong Kong offices most expensive to rent in the world at triple London prices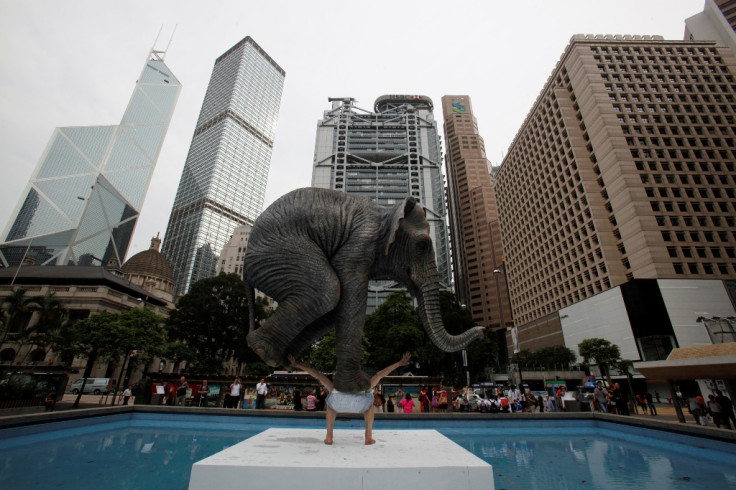 Hong Kong offices have been crowned the most expensive to rent in the world – more than double those in the second priciest city.
Property consultancy firm Knight Frank's outlook for global commercial property shows that it costs $70,000 (£46,000) per square metre to rent an office in Hong Kong, dwarfing the $28,340 per square metre that it costs in Singapore.
Tokyo and Paris are third and fourth on the list of cities with the most expensive commercial properties respectively, followed by London where it costs $22,527 per square metre – less than a third of the Hong Kong rent.
"The availability of land and land values are the fundamental issues that are driving rents and capital values in Hong Kong and Singapore, in particular," said Darren Yates, head of global capital markets research at Knight Frank.
"These locations have a very constrained supply of land, combined with high population densities and an abundance of successful global companies with an ability to pay higher rents."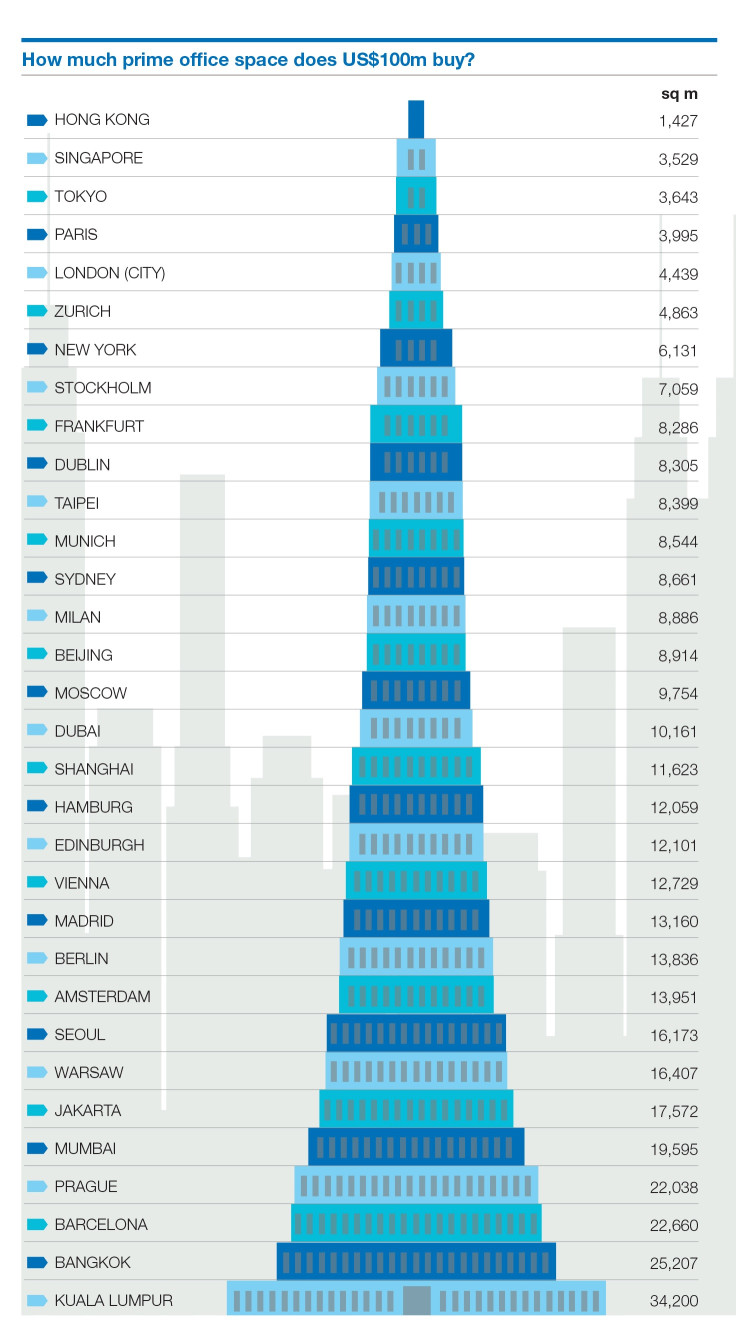 © Copyright IBTimes 2023. All rights reserved.