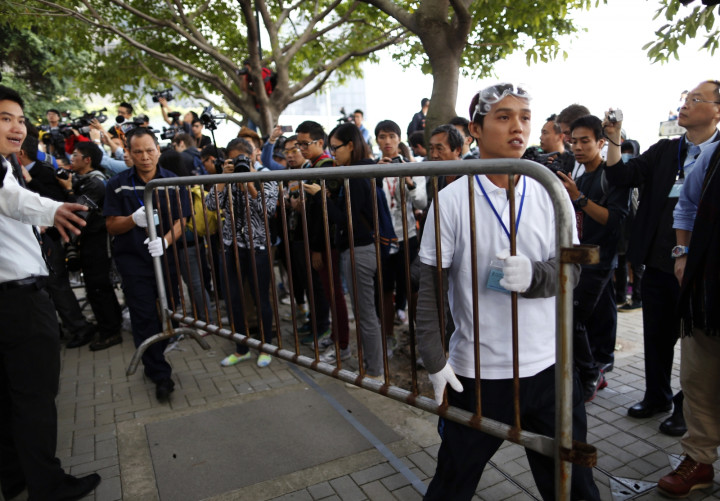 Hong Kong police have launched an operation to clear pro-democracy student protesters from Admiralty district.
Shortly after the Hong Kong high court authorised the police to evict the demonstrators, bailiffs along with police officers removed the barricades from Citic Tower, located close to government buildings.
The eviction has sparked a fresh stand-off between the police and the pro-democracy campaigners. But several students were seen packing their tents, blankets and belongings.
A police statement said they are "ready to give fullest support to the bailiffs to execute the court order".
"Police urge the illegal road occupiers to obey the court order, remove obstacles and personal belongings, and stop the illegal occupation soonest."
"Any act that amounts to obstruction may render one liable to the offence of 'criminal contempt of court.' If anyone obstructs or violently charges the bailiffs when they are executing their duties, police will take resolute action."
The court had earlier approved an injunction to clear the protest area following a request from the buildings' owners. Bus companies had also placed similar requests.
The former British colony has been facing demonstrations as pro-democracy protesters demand radical political reforms in the semi-autonomous region. However, this has been refused by the Beijing-backed Hong Kong administration.
Attempts to thrash out a solution through talks have failed and police action to clear protest sites on earlier occasions sparked violence.