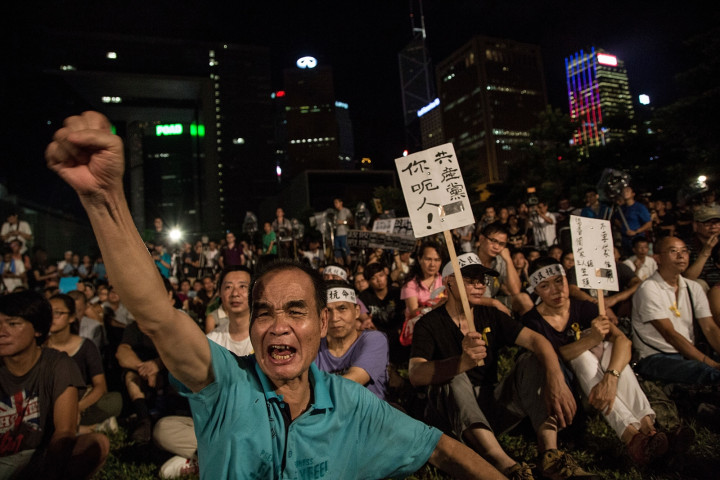 The leaders of Hong Kong's pro-democracy protests have cancelled a vote on what their next steps should be as part of the lengthy street occupation.
The two-day vote, which had been scheduled for Sunday and Monday, was scrapped just four hours before it was supposed to start, after protest leaders said they had not properly consulted with demonstrators.
The referendum was intended to have gauged the protesters' support for counterproposals to offers made by Hong Kong's government after talks that took place last week between student protest leaders and authorities.
The Hong Kong Federation of Students & Scholarism and the activist group Occupy Central With Peace & Love had called for the referendum on Friday.
The vote would have asked protesters whether or not they supported having the government's report ask Beijing to consider open nominations for 2017 election candidates.
The referendum would also have gauged support for ensuring that the government offer of dialogue with protesters covered reforming Hong Kong's legislature.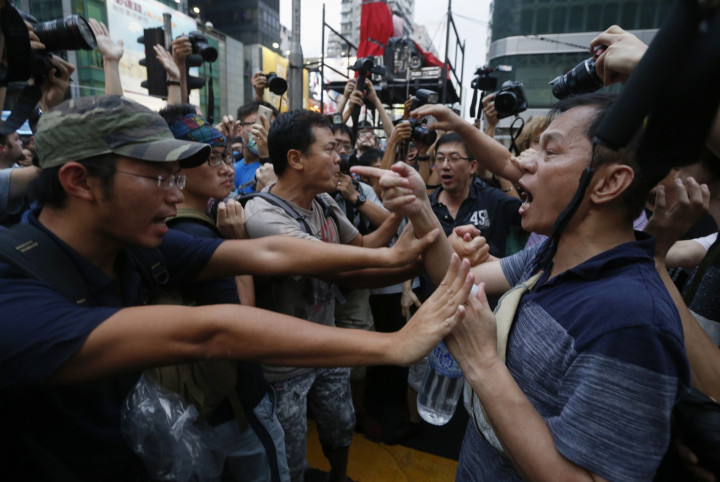 "We admit that we did not have enough discussion with the people before deciding to go ahead with the vote, and we apologise to the people," the protest leaders said in a statement.
Protest organisers also cited "differing opinions regarding the format, motions and effectiveness" as reasons for cancelling the vote.
Benny Tai, one of the founders of the Occupy Central protest group, told AFP: "We feel we have been conducting the vote hastily. We decided to adjourn the vote at the square but it doesn't mean the movement has stopped."
Occupy Central said in a statement: "We apologise to the public for the lack of discussion among the participants before making the previous decision."
The Chinese government has ruled that candidates for the chief executive election must be vetted by a nominating committee dominated by pro-Beijing groups.
Protesters, however, insist that they should be allowed to have a free choice in which candidate to elect.
Thousands of people remain camped at the main protest site as demonstrations, which began on 28 September, stretched into a second month. Protesters said this week that they do not see any resolution to the impasse in sight.