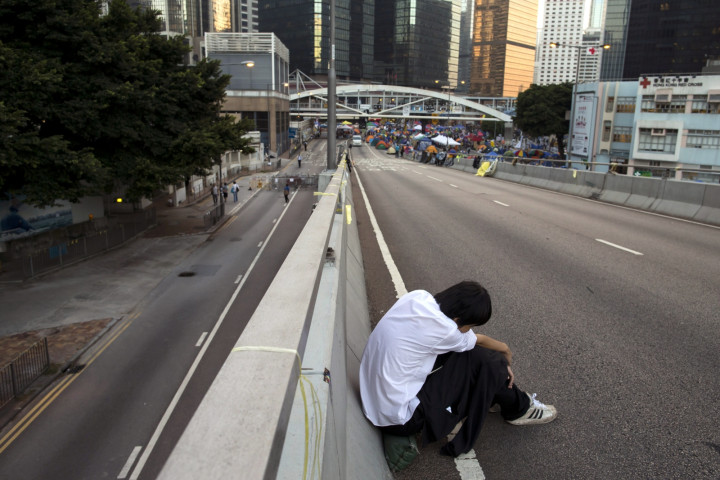 Hong Kong pro-democracy protest leaders and high-ranking government officials are poised to hold crucial talks aimed at ending the month-long political stand-off.
The talks, scheduled for 18:00 local time, will be broadcast live on television.
While both sides expect no breakthrough, they hope that the talks will at least ease the tensions that have sparked violence in the streets of the global financial hub.
"I don't expect much from the meeting, but I still hold some hope for the talks. I will keep doing this until the government listens," 21-year old student protester named Woody Wong, who is camping in the congested Mong Kok district, told Reuters.
Though there have been no clashes in the last several hours, the situation remains volatile.
Chief Executive Leung Chun-ying has said China is unlikely to directly intervene in the Hong Kong situation unless things worsen.
"So far Beijing has left it to the Hong Kong government to deal with the situation, so I think we should try out very best... to stay that way. Challenging me, challenging the Hong Kong government, will do no one any service, will do Hong Kong's high degree of autonomy no service," Leung said in an interview with a select group of journalists from European and American media organisations, according to the New York Times.
The protests began when China announced that Hong Kong's chief executive candidates for the 2017 elections would have to be approved by a Beijing committee.
Since then, student protesters and the Occupy movement have taken to the streets demanding an independent electoral process that is free from Chinese control.