Protesters occupying Hong Kong's Mong Kok district have denied allegations by Hong Kong's leader that the pro-democracy movement had been influenced by foreign powers, but said they were glad their struggle had attracted international attention.
Dozens of people were injured in two nights of clashes over the weekend in the densely populated district, including 22 police officers.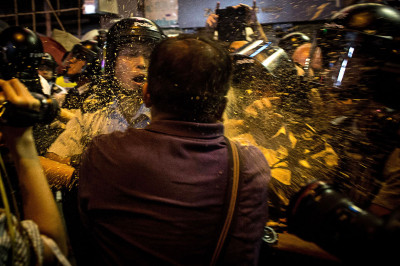 In what has become a daily pattern, police pushed the students away from some streets during the night, only to see them regroup and reoccupy the areas.
The protests are now stretching into their fourth week, with thousands of demonstrators camped out in three sites.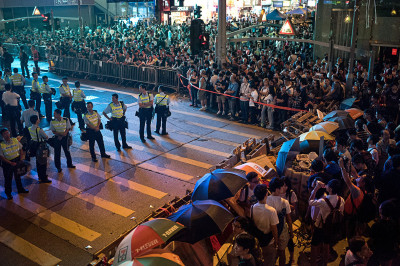 Nearly 300 people have been taken to hospital emergency rooms with injuries related to the protests since 28 September, the city's Hospital Authority reported.