At least three people have been confirmed dead in Australia as storms and heavy rain continue to lash most parts of the country — including New South Wales, Tasmania, Latrobe. Police and army officials rescued a number of people while several others are reported missing.
Police and emergency workers have warned people not to drive through floodwaters after some cars were reported to have been swept away in flood waters. Meanwhile, rivers are swelling up as heavy rain continue to batter different parts of the country.
Police forces said an elderly man was rescued by helicopter from his home in Latrobe earlier on Monday morning but his wife was missing after flood waters inundated their home. Another man's body was found in a ute near Leppington, in south-west Sydney, on Monday. Locals reported that they saw a white ute, possibly with two occupants, entering a causeway on Sunday evening. They said they saw the car being washed away in floodwaters. Some others saw the car floating down the Nepean River with its headlights on.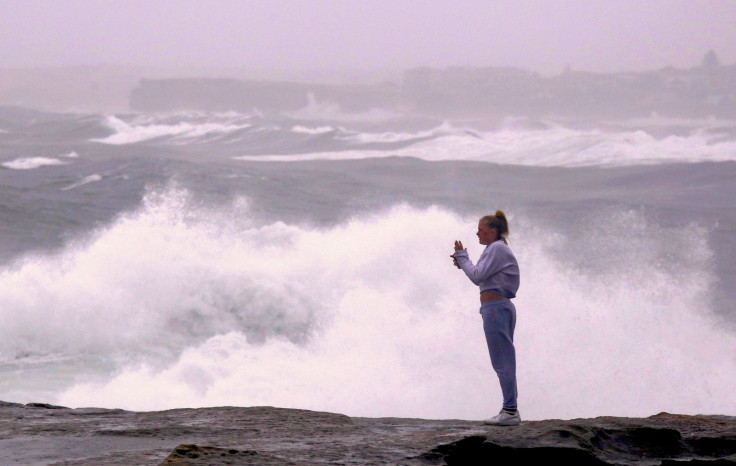 Following heavy rain and storm, the area around Leppington and Camden got submerged in water, with the Nepean River bursting its banks. The main entrance into Camden is also submerged, causing traffic woes for the locals, The Sydney Morning Herald reported.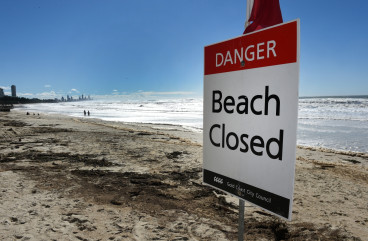 Earlier on Sunday, a man was rescued in Elderslie from the roof of his car. He was in neck-deep water when rescue personnel reached him. "We think he was trying to do a U-turn and got too close to the water," Camden LAC crime manager Jayne Doherty was quoted as telling Camden Advertiser. "He climbed on the roof of his car and the water was up to his neck by the time the SES got there."
In Bowral, in the NSW Southern Highlands, the police recovered the body of a 65-year-old man, whose car was swept away in floodwaters. He was reportedly found submerged in floodwaters in Mittagong Creek. The police also found the body of a 37-year-old in the Canberra suburb of Kambah. The man's ute was swept away in floodwaters in the Cotter River and his body was found stuck in his ute just below the Cotter Dam near Murray's Corner on Sunday evening.