Hong Kong: Activists Vow To Protest Against China's Undemocratic Election Rules
Protests begin as Beijing rules out open nominations for the 2017 election of Hong Kong's chief executive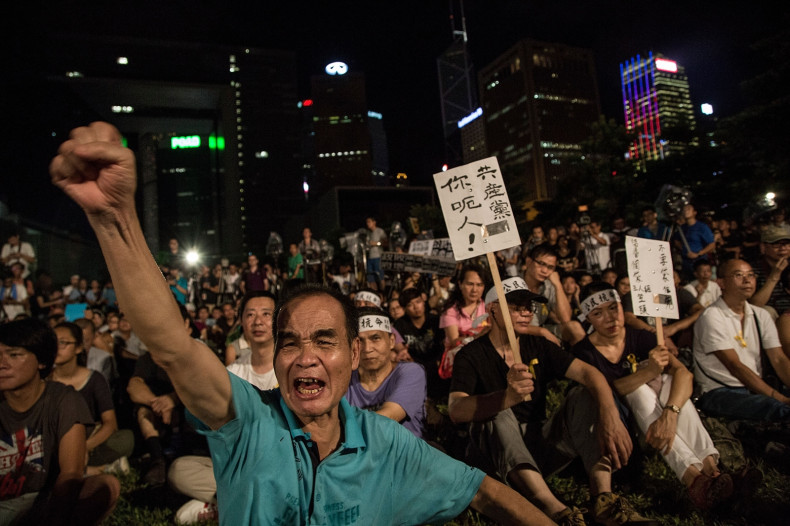 Hong Kong pro-democracy activists vowed to launch a long campaign of "civil disobedience", after China decided not to allow open nominations in elections for the city's leader.
A few thousand people – according to estimates – took to the streets in the former British colony to protest at China's legislature decision to have all candidates for chief executive vetted and approved by a special body before the vote.
"The road of dialogue has come to the end," Benny Tai Yiu-ting, one of the leaders of the pro-democracy Occupy Central with Love and Peace movement said.
"We see injustice in society… And we must voice out this unjust," he later told protesters who had gathered outside the Chief Executive's office, the South China Morning Post reported.
The city, which returned from British to Chinese rule in 1997, was promised that the chief executive would be chosen by "universal suffrage" at next elections in 2017.
Free election promise broken
The vote to replace current leader Leung Chun-ying will eventually be the first in which voters will directly choose the winner.
However, pro-democracy activists say that China hasn't kept its promises, as only candidates loyal to Beijing will be allowed to take part in the election.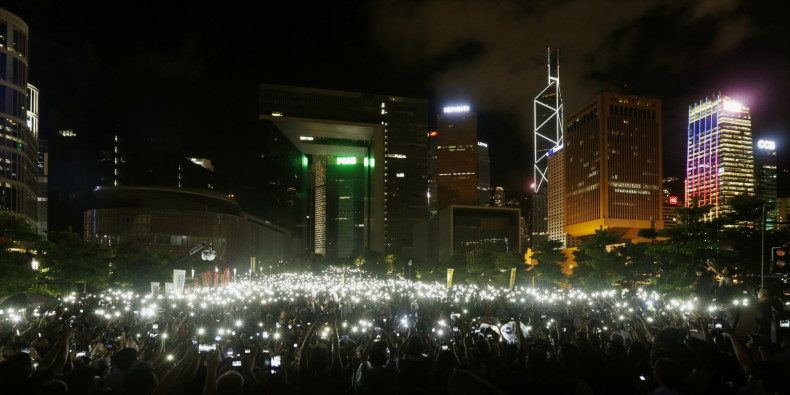 According to the legislature's powerful Standing Committee ruling, running candidates will have to be previously approved by more than 50% of the members of a special nominating body.
The procedure is likely to disqualify any opposition hopeful.
The Standing Committee motivated the decision claiming that open nominations would create a "chaotic society".
"These rights come from laws, they don't come from the sky," Li Fei, deputy secretary general of the National People's Congress' Standing Committee said.
Li stressed that the chief executive has to be loyal to the mainland government and not only to Hong Kong.
"If Hong Kong's chief executive doesn't love the country and love the party, then that can't work," he said.
His words are likely to further inflame Hong Kongers' spirits.
Demand for democracy
In July, almost half a million people took to the streets to voice support for democratic reforms in the annual march commemorating Hong Kong return to China, which has become an occasion for residents to air complaints over a range of grievances.
Turnout was boosted by a policy document released by China's cabinet, which also claimed that Beijing has ultimate power over the city and its leader must be patriotic towards China.
Days earlier, an unofficial online referendum to bolster support for democracy was voted on by almost 800,000 people.
Since the handover, China has ruled over its special administrative region according to the so-called "one country, two systems" policy.
About 8,000 Chinese People's Liberation Army (PLA) troops are stationed in Hong Kong but, unlike their mainland counterparts, residents enjoy a series of freedoms, including free speech and the right to protest.