Every year on the night of 17 January, horses are ridden through huge flames and clouds of smoke on the streets of the village of San Bartolome de los Pinares, about 100km (62 miles) north west of Madrid. It is believed the tradition known as Las Luminarias purifies the horses and prepares them for the year ahead.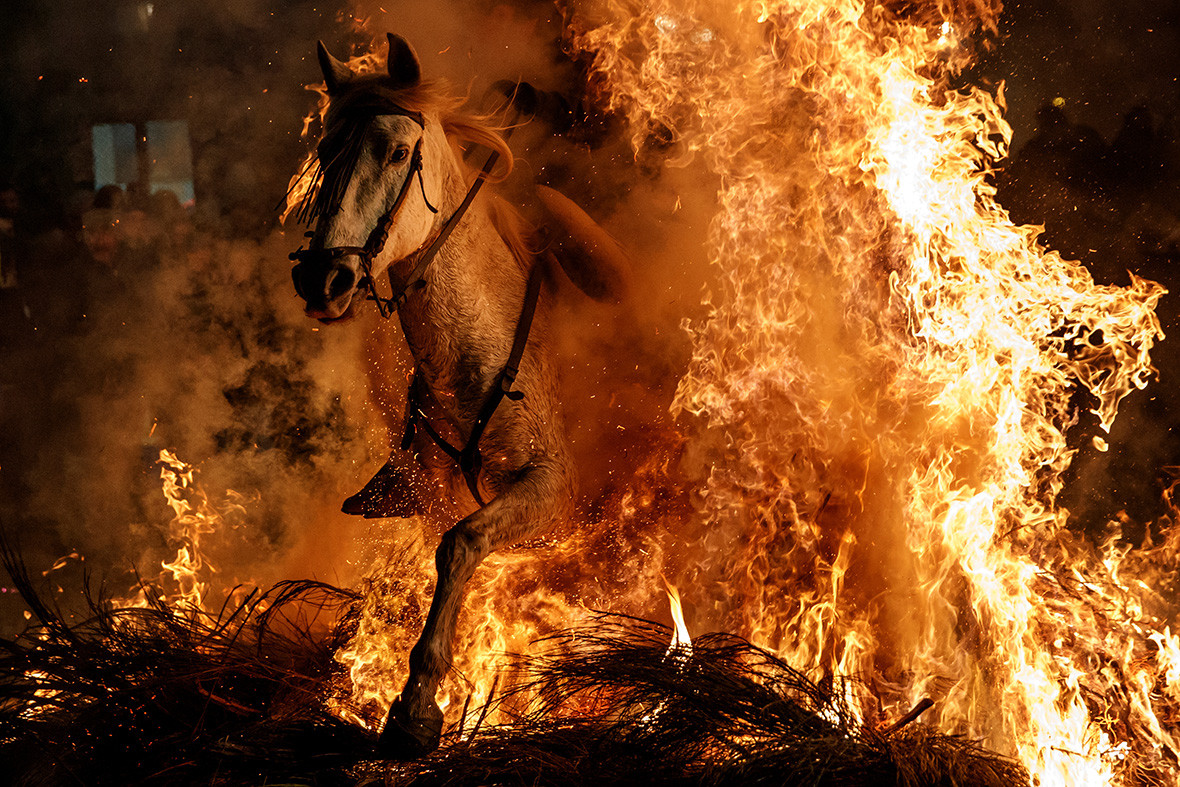 This is done on the eve of the feast day of St Anthony, the patron saint of domesticated animals, but many say the practice displays cruelty to domesticated animals. Animal rights groups have long been critical of the event. Spanish political party Partido Animalista Contra el Maltrato Animal (the Animalist Party Against the Mistreatment of Animals) described the festival on its website as an example of "clear animal abuse."
However, town's mayor Maria Jesus Martin Gomez disagrees. "Not one burn, not even one harmed horse," she said last year, insisting that no horse is forced to jump over the flames. "It makes me angry to hear the insults without those speaking knowing anything at all about the tradition."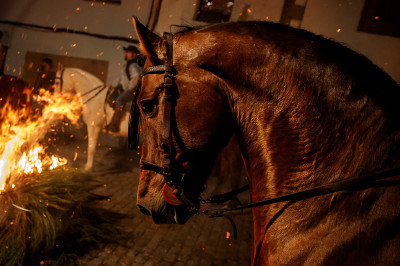 Legend has it the celebration dates back five centuries to when the plague was fought with Roman Catholic rituals that used smoke for purification.