A 19-year-old spectator was gored to death during a traditional 'bull taming' festival in southern India. The fatality occurred in the village of Palamedu in Tamil Nadu state on Sunday (14 January) during the controversial sport of Jallikattu, in which bulls are released into an arena and young men try to cling onto them without being thrown off.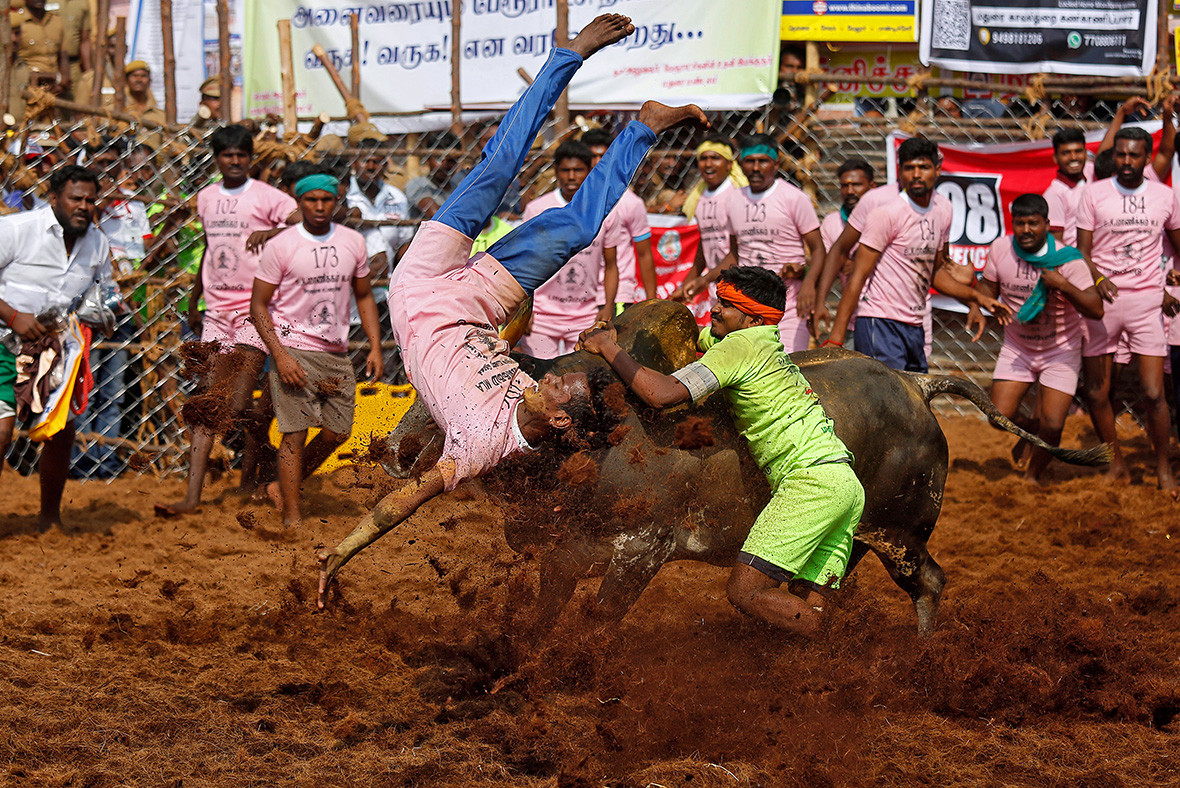 The deceased, who has been named as S Kalimuthu, was attacked by a bull while he was watching a race. Questions have been raised about public safety, as the spectators' stands are separated from the arena by a double barricade. According to a report in The News Minute, witnesses say the young man had jumped the fence to get a better view of the race.
More than 1,200 spectators were injured at such events between 2010 and 2014, according to People for the Ethical Treatment of Animals (Peta).
In 2014, Jallikattu was banned by the Supreme Court on grounds of animal cruelty. A 2013 Peta investigation revealed that hundreds of bulls are injured annually because participants twist their tails, beat them and even stab them with knives to control the animals. The Peta report also claimed bulls were "often deliberately disorientated" by forcing alcohol into them.
The ban sparked massive protests mass demonstrations in Tamil Nadu state, where it is seen as a vital component of the Pongal harvest festival, which some Hindus celebrate after the winter solstice. The protests grew so violent that the state issued an emergency law, overturning the ban in January 2017.