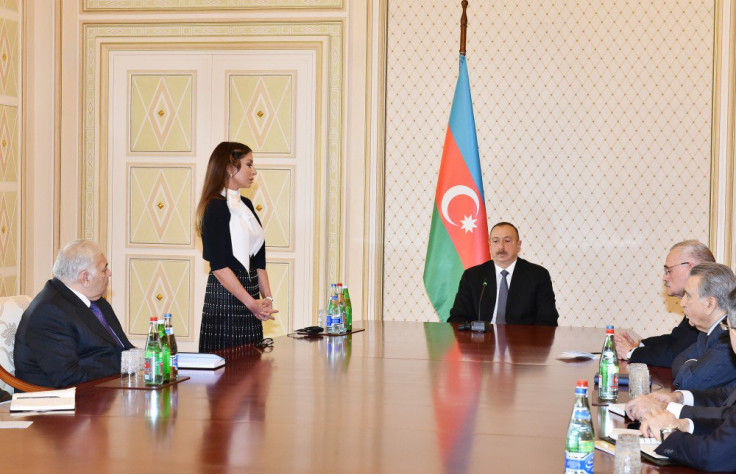 The First Lady of Azerbaijan Mehriban Aliyeva was appointed by her husband to the role of first vice-president.
President Ilham Aliyev announced his wife's appointment at a meeting of the Azerbaijani security council. "Mehriban Aliyeva, for many years, has played an important and active role in the sociopolitical life of the country, our cultural life," he said, quoted in the news agency Trend.
Aliyeva, who was present at the security council meeting, was the only woman sitting at the table. "Mr President, I express my deep gratitude to you for this high confidence in me," she said, quoted in Trend. "I believe that I will be able to justify this confidence shown by you, Mr President, and all the people that believe in me."
The role of first vice-president was created following a constitutional referendum in September and was added to the first lady's already impressive curriculum. Aliyeva also serves as a member of parliament, as UNESCO and ISESCO Goodwill Ambassador and as president of the Heydar Aliyev Foundation, a charity named after her father-in-law and former ruler of the country.
Born in an elite family, Aliyeva's website notes that her mother Aida Imanguliyeva was a professor in Arabic literature, the first female professor in the country. The first lady graduated from a medical university specialising in ophthalmology, and later achieved a doctorate in philosophy in 2005 with a thesis on "Euthanasia and humanism issues in medicine".
Ilham Aliyev became president in 2003, succeeding his father to lead the former Soviet country and was re-elected in 2008 and 2013. The regime's opponents have criticised the September referendum, which also extended the presidential term from five to seven years, as a way for Aliyev to consolidate his power.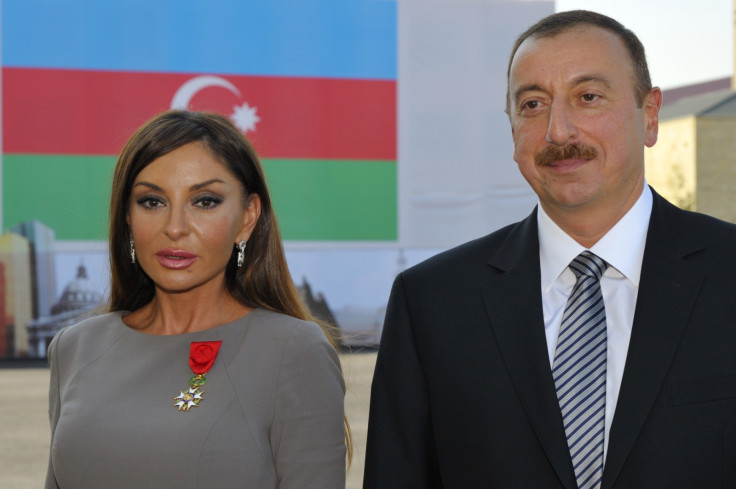 The ruling couple married in 1983 and have three children: two daughters Leyla and Arzu Aliyeva, and one son, Heydar Aliyev. The Panama Papers leak showed that the family has channelled vast amounts of wealth in offshore companies and funds, as well as having majority stakes in mining projects in the country.
Journalist Khadija Ismayilova, a member of the International Consortium of Investigative Journalists – the group that published the Panama Papers revelations – was arrested in 2015 and sentenced to seven and a half year in jail. She was released in May 2016.