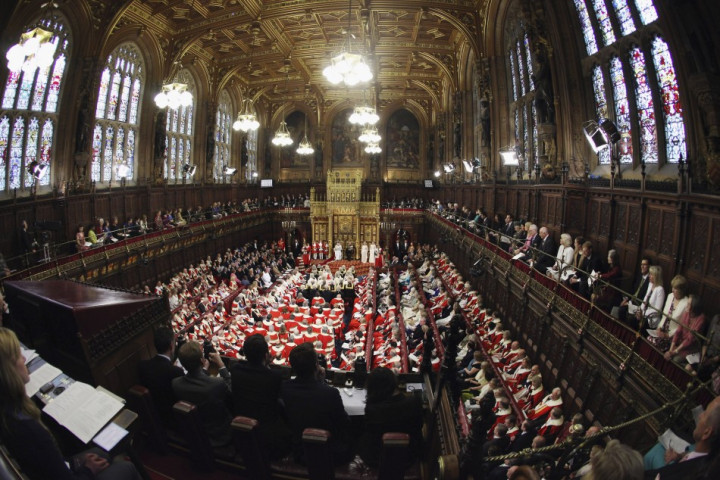 Coalition plans to reform House of Lords were dealt a major blow in the commons as 91 Conservative MPs voiced their opposition.
The rebellion, the biggest faced by the government since it came to power, has put the brakes on Liberal Democrat aims to see the house greatly reduced in size and made 80 percent elected.
Prime minister David Cameron and deputy Nick Clegg were aware that the rebelllion would come, causing them to shelve a planned programme motion on the reforms' timetable. However the scale of the revolt remains embarassing.
Sources told the Guardian that Cameron confronted Jesse Norman, the leader of the rebellion, outside the House of Commons division lobbies and gave him a furious dressing down, drawing comparisions to his old "Flashman character".
Although the government still won the vote in principle on its proposed reforms, with a majority of 338, Clegg's hopes of seeing the debating period set at just 10 days are now in tatters. Debates on the bills timetabling will now be expected to wait until the Autumn.
The repercussions for the coalition, should the reforms fail to materialise, could be far ranging, as senior Lib Dems have warned the party that they would cause some problems of their own should the Tories not keep up their end of the bargain.
Deputy leader Simon Hughes repeated previous threats made by Clegg's aide Richard Reeves that the Lib Dems would stall Conservative boundary change proposals.
Education secretary Michael Gove told Newsnight that the it was a matter of regret to see colleagues voting against the government.
However he remained positve and said: "We have had the biggest vote in favour of House of Lords reform ever. There is now a task for me and for other who believe in reform to persuade our colleagues."
Clegg emailed Liberal Democrats claiming that the vote was a "huge triumph" for the party.
"We have been reasonable and looked at acceptable compromises at every stage. That is why we agreed to withdraw today's timetabling motion, to allow the Conservative team in government take more time over the summer to talk to their backbench colleagues," he wrote.
Although he will celebrate the bill making any progress at all, its lack of movement will continue to sow seeds of discontent in the coalition.