Hoverboard explosions: Cheap li-ion battery to be blamed says expert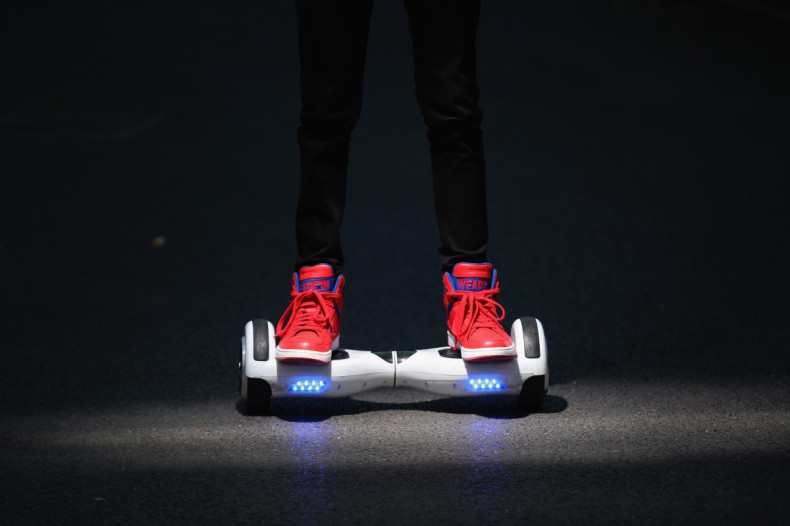 Hoverboards are expected to be one of the most popular holiday gifts this year, but have been gaining more attention recently by blowing up. Incidents of fires have been reported when the hoverboards were being recharged.
According to Jay Whitacre, professor of Materials Science and Engineering at Carnegie Mellon University, the cause of the fires is the quality of the batteries used to drive power the self-balancing scooters. The expensive high-end models are equipped with reliable and safe batteries, while the power sources in affordable models present a much higher risk to their owners.
Speaking to Wired Jay Whitacre said: "There are a lot of factories in China that now make Li-ion [lithium-ion] batteries, and the reality is that the quality and consistency of these batteries is typically not as good as what is found in top tier producers, such as LG or Samsung. These are known as 'low cost li-ion batteries' by most in the industry — they are not knockoffs or copies, but are instead just mass-manufactured cells."
Hoverboards with cheap li-ion batteries could catch fire due to a number of reasons, such as when the scooterboard on running at its top speed and hits something.
Danger batteries
As Whitacre explains the alignment between the anode and cathode in the cheaper battery might not be correct. The cathode and anode are at the two different end of the battery, and in between them lays the separator, which keeps them apart. But in the case of cheaper batteries, the separator could become punctured, resulting in a short circuit.
"If there is an inherent defect in the cell, it will go off at some point. Small defects in the manufacturing or materials stream lead to the plus/minus sides of the batteries being shorted with each other after a small amount of use. When this happens, especially when the batteries are charged, a lot of heat is generated inside the cells and this leads to electrolyte boiling, the rupture of the cell casing, and then a significant fire," explains Whitacre.
He further adds that li-ion battery has highly flammable electrolytes and when they come in contact of air, they burn quickly. In such situations cathode materials becomes additional source of oxygen to feed the fire even more.
Apart from the battery, a defective charger also has a role in fires, at least in some cases. He adds, "If there is not proper protection to the cells, and if the charger is defective, the cells can be severely overcharged. In cases of severe overcharge, even perfectly made cells will eventually fail, though a fire is not always the outcome in this case. The cell may just pop its gas vent and dry out."