Chinese smartphone maker Xiaomi has announced a two-wheeled, self-balancing scooter aimed at replacing the Segway and competing with a growing market of "hoverboards". Called the Ninebot Mini, the scooter can travel 22km between charges and is small enough to carry on public transport.
Priced at 1,999 Yuan (£200), the Ninebot Mini is the result of Beijing-based Ninebot buying Segway with the help of an $80m (£52m) investment from Xiaomi. A far more affordable version of the Segway was expected from this buyout - and that's exactly what has happened, undercutting the original Segway by £5,000.
The Ninebot Mini is also substantially smaller than the regular Segway, and although this means less space for batteries, the 22km range is slightly longer than that of the popular "hoverboards" and at 16km/h its top speed is 60% faster.
Weighing 12.8kg, the Ninebot Mini can be carried in one hand and it's compact enough to fit in a small car boot.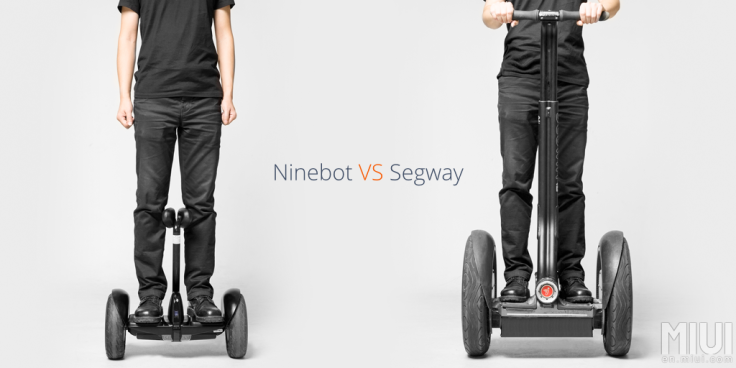 As with the original Segway, you steer this new model with your legs, while the scooter itself pivots around its axle to keep you upright. Lean forward to accelerate and back to brake. The Ninebot Mini is only really suited to riding on hard, flat ground, but can manage inclines of up to 15 degrees, and if you need to turn around quickly it can spin 360 degrees on the spot. The scooter is built from "aerospace grade" magnesium alloy
Being primarily a smartphone company, Xiaomi has created an app to go with the new scooter. The app can be used to check local traffic, see what speed you are going, receive alerts and notifications about any problems the scooter might have, and perform software updates. Although the scooter is supposed to self-level, Xiaomi is selling a safety kit alongside it, including a helmet plus knee and shoulder pads.
Xiaomi has not said when the Ninebot Mini will go on sale – or if will be available outside of its native China – but we imagine it will arrive before the end of the year. As for UK availability, you will likely have to rely on the same importers who make the company's cut-price smartphones available here.