On my first morning in Tel Aviv, I happened upon the Albi Cafe, infamous as a hub for left-wing activism. I wanted to speak to both Palestinian and Israeli women about feminist cooperation, and whether it is possible to work together to challenge male violence and discrimination against a backdrop of tensions, mistrust and colonialism.
Both Jewish and Arab women face sexual violence within their own societies in Israel and East Jerusalem.
Palestinian girls can be married at age 15, rape in marriage is not illegal and the legal system is ineffective when it comes to dealing with so-called "honour crimes". Palestinian women are also impacted by Israel's occupation of the West Bank.
But there is a massive problem of violence and discrimination of Jewish women, which is rarely acknowledged.
Ronit Piso, coordinator of Women and Medical Technologies at Isha L'Isha (Woman to Woman) Haifa Feminist Centre in Israel, said that while the charity is made up of mainly Jewish women they also have Palestinian activists. "[We are] not defined as Jewish or Palestinian, but just for women," she said.
She disputes the commonly-held belief that Israeli women are more emancipated and enjoy more equality than Palestinians. "The major issues facing women in Israel – both Jewish and Palestinian – are the same," she said. "There is always a huge gap between the law and enforcement."
Later that day I spoke to Esnad, not her real name, a lesbian feminist activist active in Aswat (Voices), which was set up in 2002 by a group of Palestinian women, also in Haifa.
Aswat is the first LGBT organisation to function openly in the Middle East, and, amongst other things, opposes efforts by the Israeli government to paint Israel as a tolerant country when it comes to gay rights – which many gay activists refer to the 'pink-washing'.
Palestinian and Jewish women are so similar, and yet , in many ways, so far apart.
"By saying Israel is LGBT friendly they try to pretend they are not committing human rights abuses towards us [Palestinians]. It is nothing but a PR exercise," she said.
One big issue taken up by both Palestinian and Jewish feminists is so-called 'honour killing'.
On the 30 September Palestinian feminists held a large demonstration in Lod (a mixed Jewish-Arab city 15 km from Tel Aviv) in response to the murder of Dua'a Abu Sharkh<sup>, who was killed in front of her four children a week earlier by her ex-husband.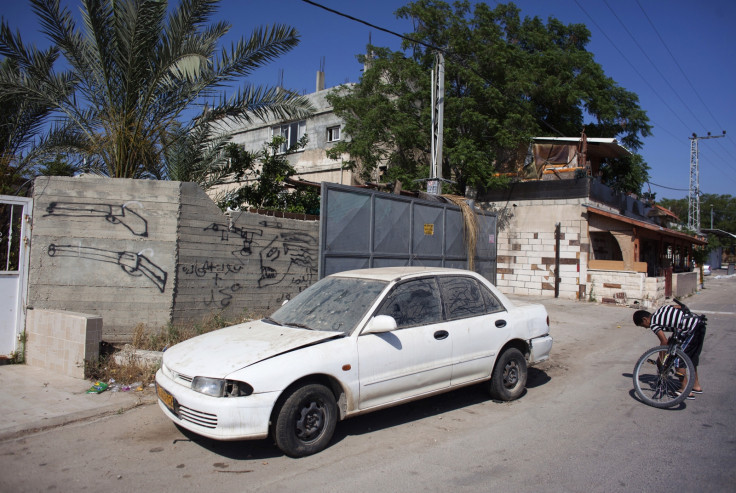 In Lod, 38% of the 104 Israeli women reported murdered are Arab, yet the entire Arab population is only 21%. Most of Arab women murders remain unsolved.
The rise in religious fundamentalism is a much discussed topic regarding Muslims in the Middle East, but this is an issue that is increasingly affecting women and girls in Jewish communities, and has provided another opportunity for Palestinian and Jewish women to join in a common cause.
"Today most of the schools of even the moderate orthodox educate girls and boys separately. It wasn't like that 20 or 30 years ago. This gives permission for a type of gender apartheid," said Piso.
Prostitution and trafficking is also major problem in Israel, affecting both Palestinian and Jewish women.
Iris Stern-Levi, a longtime activist in the feminist movement and in the struggle to end the Israeli occupation, was involved for 20 years of work in the Tel Aviv Rape Crisis Centre, and believes that feminism must be part of the struggle to end the Israeli occupation in Palestine.
She runs 'Her Academy', a charity that provides vocational skills to women coming out of prostitution. "The women come to us from rehabilitation centres. We have some Palestinian women, and are trying to ensure they can access our service," she said.
She added that there are structural barriers that prevent Palestinian women from living as equal citizens.
"If you go to Lod, which is divided into the Israeli part and Palestinian part, the women in the Palestinian part have to walk to the other side of the city to get their childcare, and in the Israeli side you have community centres, health centres, supermarkets and everything," Stern-Levi said.
"On the Palestinian side you don't have a bridge to cross the rail road – they have to run across, there is a signal that goes up and down. There have been children killed there, and nobody knows about this."
Nivine Sandouka, a Palestinian feminist activist, is co-director of the Israel Palestine Regional Creative Initiatives (IPRC), founded in 1988, and focuses on the way the Israeli occupation effects women.
"If a woman has the opportunity to leave her village and go and work in a city or study abroad, she will be prevented from doing that because the male community will be afraid that she is going to cross check points on a daily basis, and because she is a woman she holds the family honour," she said.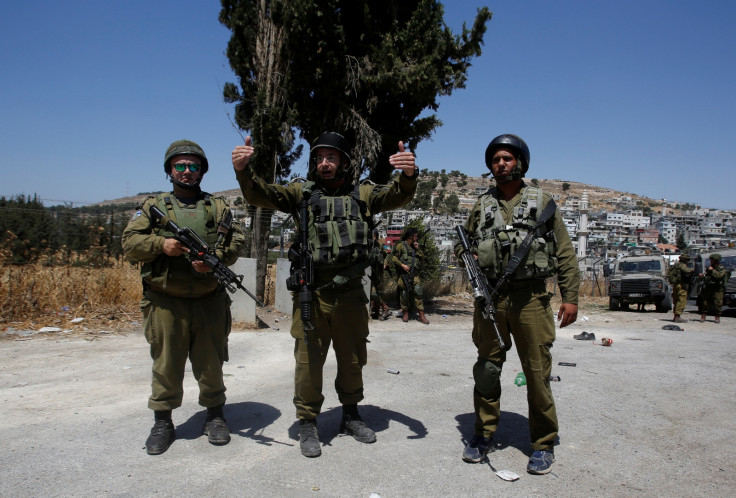 "Israeli women are so similar to the Palestinian women in the sense that it is a patriarchal society, and it's men who control who joins and who does not join and women just go where they lead.
"For example, it's all about security and they cannot say anything else. For Palestinian women the feminist women's rights agenda is pushed aside because we have a nationalistic dream."
Many Palestinian feminists have reached the stage, Sandouka tells me, of only working with Jewish women if they actively condemn the occupation, which can make many of the Israeli women uncomfortable, particularly if they have children in the Israeli army.
"Two weeks ago I was with a group of Israeli women, and one told me she prioritised campaigning for peace," says Sandouka.
"I asked her if she had a son or a daughter and would she allow them to join the military or stop them? She told me, "No it's personal thing for them but I will teach them to treat Palestinians good."
"This is exactly what I want you to stop – being part of this whole system, this whole matrix of occupation," said Sandouka. "Palestinian and Jewish women are so similar, and yet , in many ways, so far apart."
---
Julie Bindel is a journalist, writer, broadcaster and researcher, and writes regularly for The Guardian, the New Statesman, Sunday Telegraph and Standpoint magazines. Julie is a Visiting Fellow at Lincoln University. Follow her at: @bindelj
---