Outside of Spain, the perception is that La Liga consists of three clubs; Barcelona, Real Madrid and Atlético Madrid. What goes forgotten is how Basque football has always stood up to these giants.
Athletic Club de Bilbao have lifted 33 trophies, whereas Real Sociedad have won the league and the Copa del Rey twice, as well as the Supercopa de Espana. For decades, both sides based their success on bravery, fierce support from the stands and a superb effort when it came to youth academies.
Both sides have fielded Basque players exclusively and the aforementioned attributes were often enough to see off the likes of Barca and Real. However, money from broadcast deals means temptations to ditch tradition and historic philosophies are becoming greater.
Athletic have done it again. While Manchester City and Manchester United forked out a combined £322m (€370m) on signings, the Lyons are the only club in La Liga, Bundesliga, Serie A and the Premier League who did not spend a single cent on new players during the summer.
For starters: Athletic have a unique philosophy; only players or footballers grown in Basque youth academies can play for them. Over 80% of their squad was developed in their Lezama Factory.
Is it possible to survive against Barça or Real Madrid without spending money? Athletic make a decent case for the defence. Currently tied for third with Atletico after four wins in a row, they represent football's old guard. Spain Under-21 goalkeeper Kepa Arrizabalaga and defender Yerai Álvarez, both thrust into the breach after a lean summer, have been two of the league's standout players.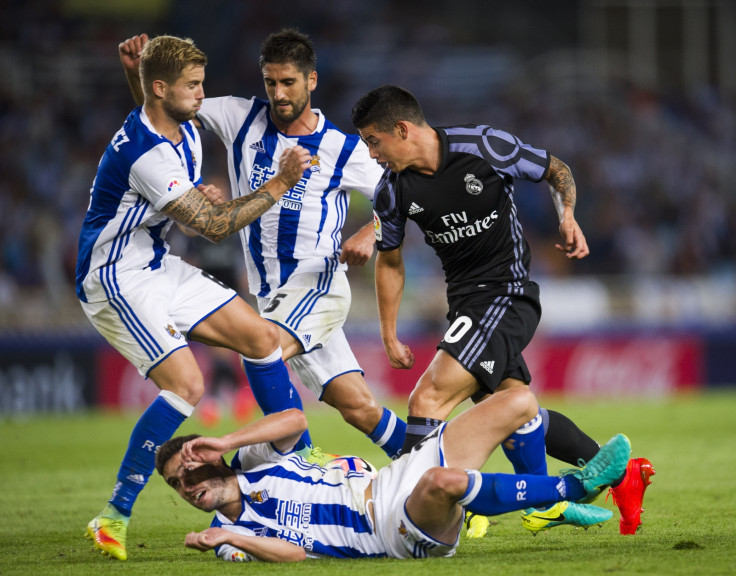 Sociedad suffering from identity crisis
On the other side of the fence, and just 90km from Bilbao, the 'txuri urdin' side are struggling again in La Liga, evidenced by their latest disastrous defeat against Eibar. Their identity crisis has turned an honourable club into an ordinary one. Real Sociedad decided to forgo tradition and sign foreign footballers in the 1990s, dismissing their Basque traditions.
Former Liverpool legend John Aldridge was the first to arrive, scoring 40 goals in 75 games.
Later, players such as Darko Kovacevic, Valery Karpin, Océano andMeho Kodro arrived at San Sebastian and shined as well. But there was a moment in which their philosophy of "youth academy players and two-three signings who will make a difference" degenerated and now, they are lost amid two varying strategies.
In the last three summers, they have spent over €70m on average players, and 40% of the squad (10 out of 25) comes from various academies. Their talent of polishing rough diamonds such as Antoine Griezmann, Asier Illarramendi or Mikel Oyarzabal is indisputable, but they are not able to handle their new rich condition.
Since qualifying for the Champions League in 2013, they appointed Jagoba Arrasate and then David Moyes, both of whom lasted just a handful of months. Now, Eusebio Sacristán is in charge of the squad. He has no experience in the top flight and he has been under constant scrutiny since last November.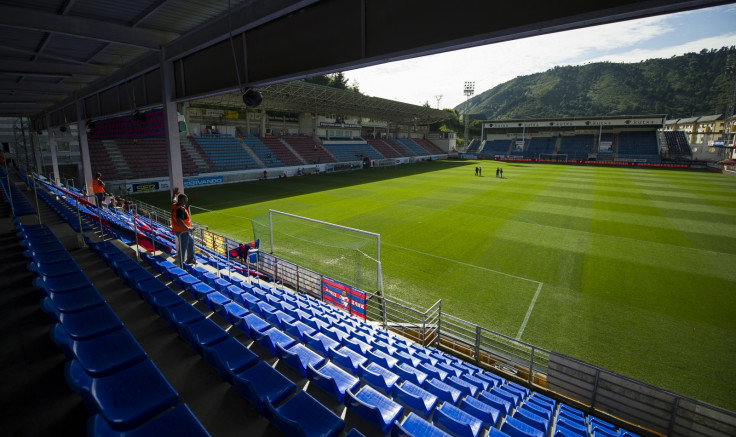 Eibar's humble surroundings producing fine results
Not as successful as Athletic Club or as rich as Real Sociedad; Eibar are in their third season in La Liga, and currently sit eighth in the table after six games. With a population of just 26,000 and the capacity of their Ipurua Stadium just 6,300, they are making history. They do not have a concrete philosophy and are the poorest team in the top flight, but they apply common sense to survive among the giants of the game.
Their Japanese starTakashi Inui, formerly of Eintracht Frankfurt is the most expensive signing in their history. They paid just €300,000 for his services. Eibar do not spend more than they earn, they try to sign players eager to succeed in the top flight and they base their style on bravery and set pieces, thanks to José Luis Mendilibar, the Basque Tony Pulis. The veteran manager hides from modern football's glamour.
Alavés are the fourth Basque side in this year's La Liga. They played the UEFA Cup Final against Liverpool in 2001, but then they went into administration and now want to emulate Eibar and Athletic with their own low cost formula.