Sander Westerveld interview: Claudio Bravo, the Manchester derby and Liverpool under Klopp
The former Reds stopper says Pep Guardiola has helped reinvent the responsibilities of the goalkeeper.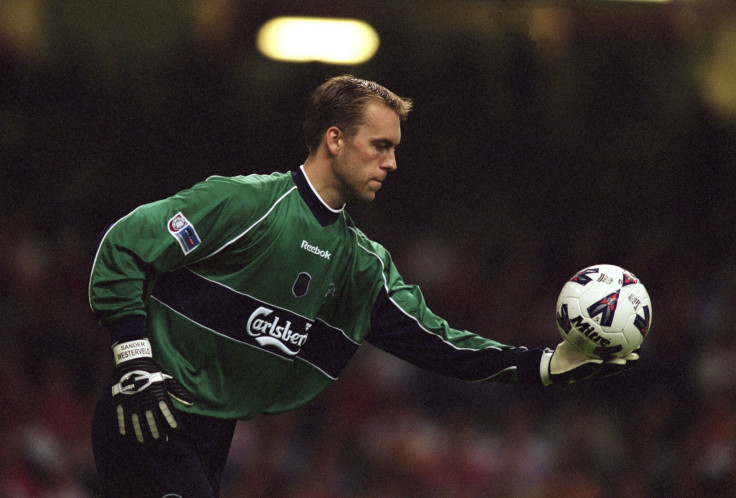 There was a time in English and Spanish football when a goalkeeper's most important attributes were positioning, an intimidating aerial presence and strong reflexes. Excellent footwork was considered a rarity, rather than a virtue. But the inception of the pass back rule forced custodians to reinvent themselves, and the likes of Rene Higuita, Victor Valdes and Claudio Bravo ensured that adept footwork became a must.
Pep Guardiola's redefinition of the role at Manchester City, which has seen Bravo replace Joe Hart, will begin with the Chilean's debut in the derby against Manchester United in one of the most fascinating clashes in recent years. Speaking to IBTimes UK, Sander Westerveld, the former Liverpool stopper who served as Bravo's predecessor at Real Sociedad, analyses his move to the Premier League and forecasts a three-way fight involving his former club for the title.
Westerveld, now a football agent in charge of players and managers such as Reading boss Jaap Stam, understands why City have paid £16.25m (€19.4m) for Chile's skipper. "Guardiola needed Bravo to make the most of his style," the 41-year-old said. "But it is not just his footwork. It is kind of easy to perform very well as a goalkeeper occasionally. But what makes you a superb keeper is your bad days.
"When Bravo is not inspired, he gives his team a six out of 10. I have followed his career because he joined Real Sociedad two years after I left, I made the most of my footwork as well and he is one of my favourites. And I can tell he has improved each and every skill you need in order to succeed.
"I must admit it was strange to see him leaving Barcelona, there is nothing greater than Barça, but probably there is something we do not know about this signing. Maybe pressure from Barça, as his move has been really profitable for the Catalans. We will never know."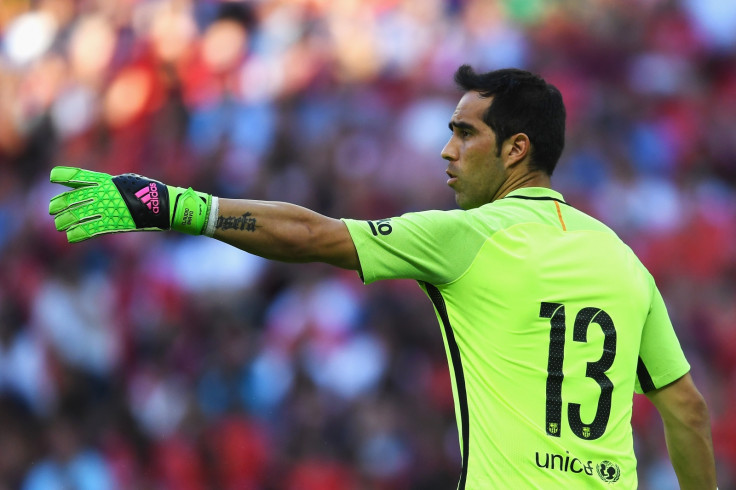 Manzisidor 'simply the best'
As for the Chilean's new challenge, Westerveld admits: "His role changed when he left Sociedad. It is not the same to be used to take part in a match every five or 10 minutes than participating every 60 minutes, when a forward arrives to the box after a 50-yard counter attack. Now, under Guardiola's tenure, he is going to be forced to take even more risks than at the Nou Camp.
"He has the best goalkeeping coach in the world in Xabier Manzisidor, he trained both of us at Sociedad, then he signed for Real Madrid and now he stays with Guardiola despite being part of Manuel Pellegrini's staff. Manzisidor is a genius and people in the Premier League should be aware of his talent. Guardiola has been really smart keeping Manzisidor at the Etihad Stadium."
Bravo, twice a La Liga champion with with Barcelona, will make his debut when Jose Mourinho and Guardiola renew their rivalry in the first Manchester derby of the season. Westerveld says the player will have few troubles adapting to the English game. "Adaptation will not be an issue plus he is used to high pressure. But the game is evolving in England. During my wonderful stay at Anfield, footwork was not important. Winning the aerial duels, showing toughness in the box, was vital.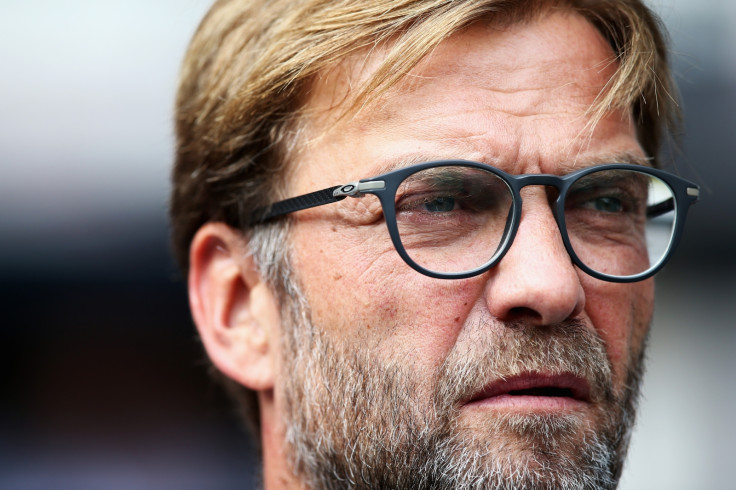 "The Premier League has the best managers in the world and the arrival of Mourinho, Guardiola and Jurgen Klopp is going to make a difference. The three of them are superb, they have charisma and an attractive and effective style. They know how to convey messages to their players and supporters and they are tactically versatile.
"Guardiola has an advantage. He is in charge of a young team, many players were in the squad a season ago, and this way it becomes easier to evolve a club's style. Both him and Mourinho have invested a lot of money and, being realistic, they are favourites to win the league."
Adding on his former club from Merseyside: "I am fully convinced that Liverpool will be a tough contender and I see them fighting for the Premier League title. The defeat against Burnley should lower expectations. Even a season ago, it was obvious that something changed with Klopp's arrival. He will mark a new era at Anfield. I like the idea he has on mind: speed, pace, attacking spirit. Such a special club, such special supporters, deserve a special manager like Jurgen."
© Copyright IBTimes 2023. All rights reserved.