How Brexit and China are pushing up the price of your bacon butty
The economics behind the popular sandwich is more complicated than you think.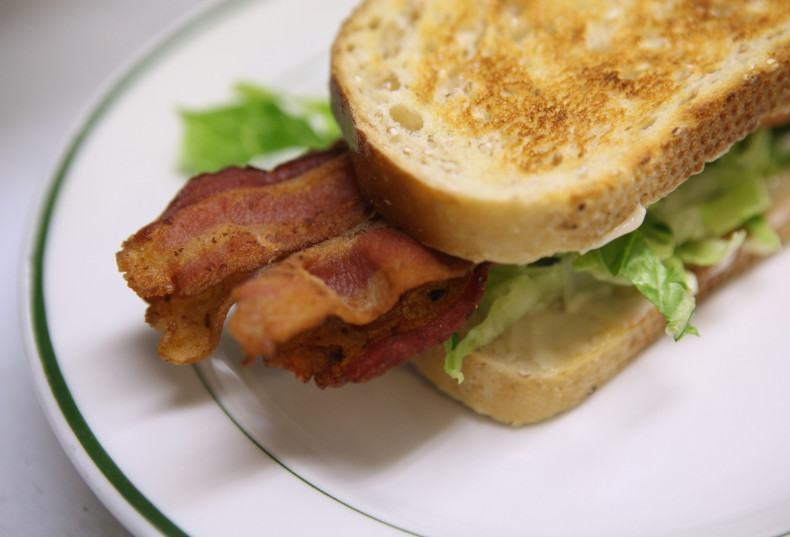 UK consumers could be forking out much more for one of their favourite dishes because of the Brexit vote and a high demand for pork products from East Asia, it emerged on Tuesday 14 August.
The key ingredients of the bacon sandwich – butter and pork – are seeing price hikes, with butter trading at almost twice the price it was this time last year, according to The Grocer magazine.
Tight supply in the UK and the rest of the EU, and high demand in international markets, is also expected to push up the price of bacon.
On top of that, the pound has slumped from a post-EU referendum high of $1.50 to around $1.30, making it more costly for British suppliers to import the popular pork product while it becomes cheaper for other countries to import UK bacon.
Duncan Wyatt, a lead analyst at the Agriculture and Horticulture Development Board, noted that EU pork exports were up 5% at 176,000 tonnes in February.
"This is despite falls in volumes shipped to two of the EU's biggest markets. China, the EU's largest market, imported nearly 60,000 tonnes in February, 3% lower year on year. Likewise, the EU shipped 27,000 tonnes to Japan, 3% down on the year," he said.
"However, these declines were more than offset by increases in exports to the next two biggest markets. Volumes shipped to South Korea and Hong Kong increased by 31% and 18% respectively compared with February 2016.
"The volume of exports to other countries also performed well, with the US, Australia and Taiwan all importing more from the EU."
RaboResearch's latest Global Pork Quarterly also noted that China's pork imports had begun to slow. "Looking to the second half of 2017, global pork supply is expected to increase further, and competition for global consumers will intensify," said Chenjun Pan, a senior analyst at RaboResearch.
In China, pork prices have declined by 30%, from the record levels of last year. As a result, Chinese traders are taking a more cautious approach to imports in 2017, according to RaboResearch.