How to disable WPAD on Windows so hackers can't hijack your computer
Security researchers say WPAD needs to be disabled now as a huge amount of sensitive information is at risk.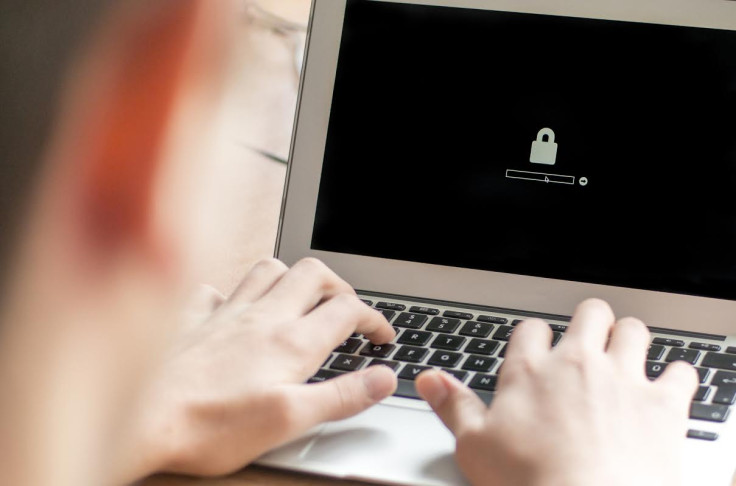 Security researchers are warning that all Windows users need to disable a feature on their operating system that could allow hackers to hijack their online accounts and steal sensitive information.
The Web Proxy Auto-Discovery Protocol (WPAD), developed by Microsoft in 1999, is turned on by default and is designed for computers to automatically discover which web proxy they should be using for a specific URL.
This is intended to be kept secure but hackers using a rogue proxy and taking advantage of a Javascript exploit can gain access to your web searches even if they are accessed over encrypted HTTPS or VPN connections.
In addition to this, it was found that attackers using the WPAD exploit could easily steal location history, photos, Google Drive documents and login details for Facebook.
Fear not. Let us guide you through the steps to disable WPAD.
How to disable WPAD permanently
Researchers informed web browser and operating system vendors about the WPAD protocol issues earlier this year, and Apple and Google have responded by creating patches for Mac OS X, iOS, Apple TV, Android and Google Chrome.
However, most internet users in the world continue to use Windows systems, meaning that millions are still at risk, and Microsoft and Mozilla are still working on patches for the issue so just in case, you should really just turn it off yourself, since web browsers on Windows machines are configured by default to automatically detect LAN settings using WPAD.
Here's a step-by-step guide on what you need to do:
Step One: Go to Start and click on the "Search programs and files" field at the bottom of the menu; or if you are on Windows 10, click Start and begin typing the same commands as below.
Step Two: Type in services.msc and press Enter on your keyboard.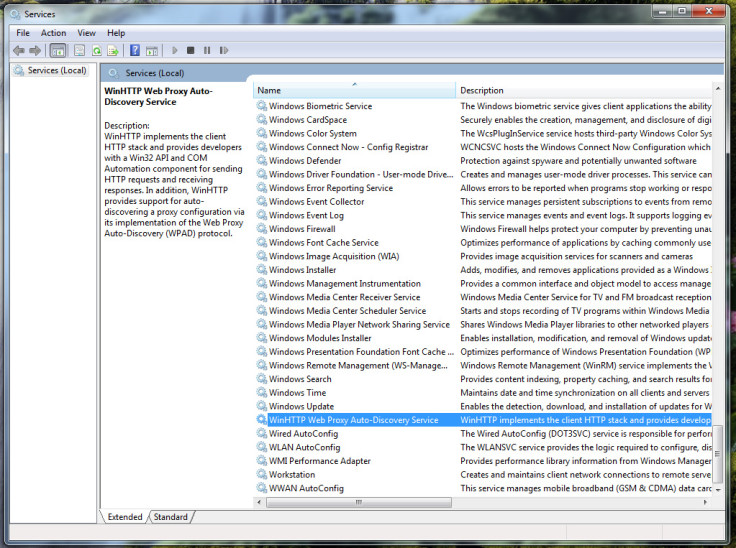 Step Three: When the Services box pops up, scroll down and locate the item "WinHTTP Web Proxy Auto-Discovery Service". You cna also find this by simply typing the same.
Step Four: Right-click the item and click Properties.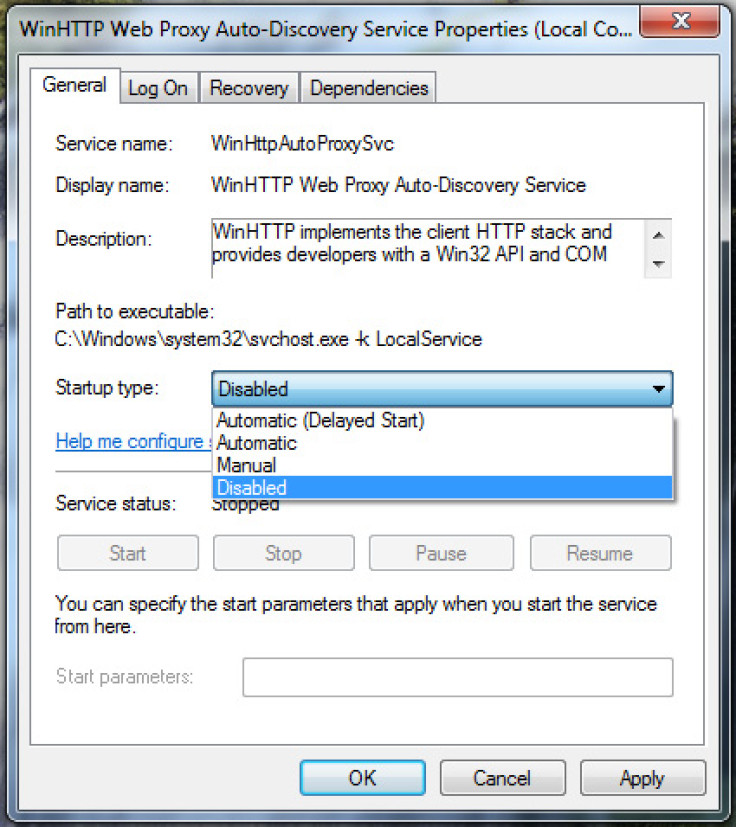 Step Five: In Properties, click the drop-down menu for "Startup type" and select the option "Disabled". Click the "Apply" button, and then click "Okay".
© Copyright IBTimes 2023. All rights reserved.