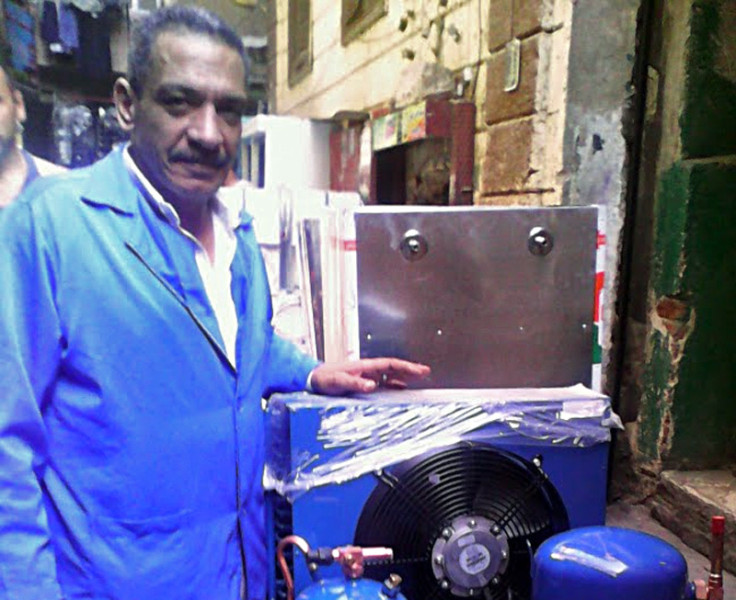 A repairman has become an overnight celebrity in Egypt after an algorithm somehow ranked him top on Google Egypt for the SEO keyword "Google".
Ranking highly on the Google search engine is one of the most important elements a business, brand, service or celebrity can achieve and Google keeps its algorithms and methods close to heart, so no SEO expert can ever truly know exactly how it chooses which websites to highlight.
Enter Saber al-Toni, an electrical appliance repair man who lives in Cairo, has Facebook and Twitter accounts and a Google+ profile, and knows a minimal amount about how to use the internet.
Somehow, in the past week, Saber's Google+ page, which provides contact details for his repair shop, suddenly ranked at the top of Google. After Cairo-based entrepreneur Eyad Nour noticed it and wrote about it on Medium, the repair man's phone began ringing non-stop as SEO experts wanted to know what he did and Arabic newspapers wanted to interview him.
Although his Google+ page has now had over 5.7 million page views, Saber told Nour he does not understand SEO and had no idea he was outranking Google for its own SEO keyword, so Nour, who has over a decade's worth of experience in SEO and marketing, has been trying to figure out what he did.
How did an unknown repairman get to the top of Google?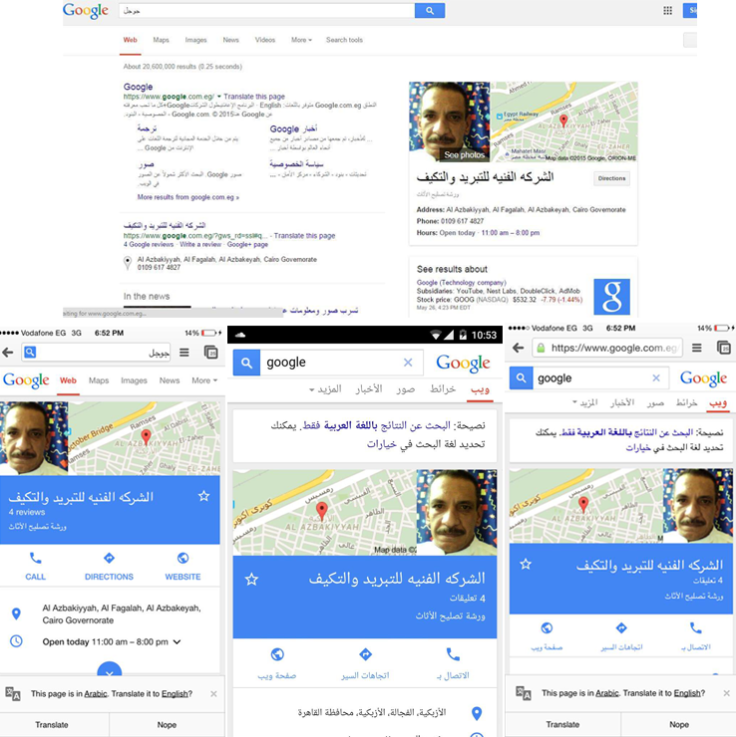 A source who asked not to be named told Nour that Saber's Google+ profile could have ranked at the top of Google due to the link he listed on his profile, which turns out to be a Google search link for his name in Arabic.
We consulted our very own SEO experts at IBTimes UK and were told there are more than 200 ranking factors that Google looks at on a webpage when deciding how to rank a web page.
The internet giant is also far more forthcoming about best practices and what webmasters should not do, than they are about how often they use algorithms such as Google Panda, Penguin or Hummingbird to add weight to search results.
SEO consultant Abdelrahman Bannora, who works for Google Egypt, told Nour he had reported the error and had been told it was due to an experimental algorithm.
Up-ranking websites with the Arabic word for Google
"This incident is very rare. We can't tell for sure what was the reason behind it without an official statement from Google. However, I have been looking into every possible scenario and even contacted a lot of industry experts so they could weigh in," Nour told IBTimes UK.
"For now, our best guess is that Mr Saber put a google.com.eg URL in the website field on his Google+ page. Google+ adds an HTML attribute called 'contributor-to' to the website link. This attribute, in theory, tells the algorithm that this Google+ page is associated with or 'contributes to' this website."
Other users also reported the Arabic word for Google, which is جوجل, was producing other strange results, such as linking to an international market that sold fresh fish and poultry, and Nour said while he was initially sceptical, this could indeed be the reason.
As for Saber, he has received three requests for TV interviews and several people have offered to buy his Google+ page from him. Add to that, many people have also wanted to hire him to do SEO for them in the hopes he can replicate what he did with his webpage for them.