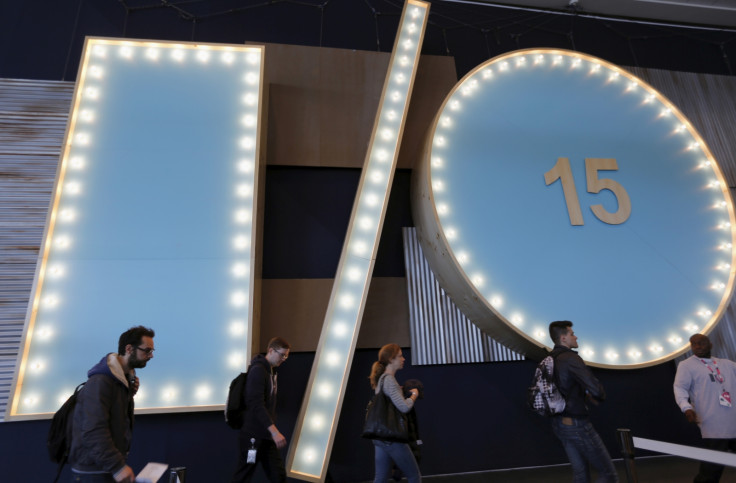 Google's I/O developer conference got underway with a mammoth 2.5-hour press conference on 28 May, and while we didn't see anything from Glass or much in the way of major Android Wear and Nexus updates, there was still plenty to get excited about.
Here are 10 of the biggest announcements to come out of I/O 2015:
1. Android Pay
Soon, Android users will be able to pay for goods by tapping their phone on the till, just like a contactless credit card or using an iPhone with Apple Pay. The system will be part of Android M when it gets released later this year, and Google claim to already have 700,000 retailers across the US signed up to offer the service. Whether it will come to the UK at launch - or even this year - remains to be seen.
2. Android M
Yet to get its full name, Google confirmed the next version of Android - likely to begin life as version 6.0 - will begin with an M. If its name is to follow Google tradition, then we can expect it to be the name of a dessert. So far, the clever money is being placed on Marshmallow, Mars (as in the brand of chocolate bar, following on from Android Kitkat), and Milkshake.
3. Google Photos
A new photo service, the imaginatively named Google Photos, is a standalone application for Android and iOS which is free and available to download now. Although with the usual range of editing and search features, Photos automatically categorises your images based on who is in them, using Google's powerful cloud-based facial recognition software. But the killer feature could be Photos' free, unlimited storage, which lets users store as many photos (up to 16 megapixel) and videos (up to 1080p Full HD) online as they like.
4. Offline Google Maps with directions coming this year
Later this year, the Google Maps app will be available offline - and for the first time this will include turn-by-turn directions. This means an entire area or specific route can be saved to your phone and viewed in areas with poor 3G signal, or even no mobile coverage at all.
The feature was tipped as useful for emerging markets where mobile coverage is still patchy, but if we're being honest it will come equally in handy when driving to the outer edges of the UK, too.
5. Android to get longer battery life
Using a new system called Doze, Android M smartphones and tablets will last up to twice as long in standby mode than those running Android 5.0 Lollipop. Doze uses the device's accelerometers to work out when you use it and decides when apps should update in the background based on your usage habits. Say you only use your Android tablet in the evenings; Doze recognises this and limits background app activity during the day.
6. Google Cardboard comes to iPhone
Cardboard, Google's virtual reality headset which turns any Android phone into a budget Oculus Rift, is coming to the iPhone. The company has created a version of the app for iOS, and a new model of Cardboard which will fit Apple handsets. Cardboard will now also fit phones with screens of up to six inches.
7. Google Expedition beings VR to the classroom
Called Google Expedition, the system will let a whole classroom of children enjoy the same Cardboard VR experience at the same time, controlled by their teacher using a tablet. Experiences will include flying over remote landscapes in a helicopter, and visiting the seven wonders of the world in 360-degree, three-dimensional vistas.
8. GoPro and Jump VR videos
Continuing the VR theme, Google used I/O to announce project Jump, which lets anyone create VR video for sharing on YouTube. To help kickstart the service, Google has teamed up with action camera maker GoPro, which has created a 16-camera rig capable of capturing 360-degree HD video, perfect for watching on VR headsets like Cardboard.
Jump videos will be given the once-over by Google's intelligence algorithms to smooth them out and remove any clues they were recorded on multiple cameras, before appearing on YouTube.
9. Project Brillo will take over your home
Google's bid to take over our smart homes by connecting our ovens, door locks, garage doors, lights, lamps, curtains and alarms to the internet and our smartphones is called Project Brillo and has been developed in partnership with Google-owned smart thermostat company Nest.
The system will use a new programming language called Weave, and is essentially Google's formal entrance to the Internet of Things, a market already occupied by Apple and its Home Kit system for iOS.
10. Android Wear gets always-on apps
A small update for Android Wear means smartwatches running the software can display certain applications permanently - or for as long as you need them for. Say you have a shopping list app; you can leave that on the watch screen for your entire trip to the supermarket, rather than having to tap the screen and find it again every few seconds. Google also said there are now over 4,000 Android Wear apps, and was keen to point out how they run on the watches themselves and not the Bluetooth-connected smartphone, as with the Apple Watch.