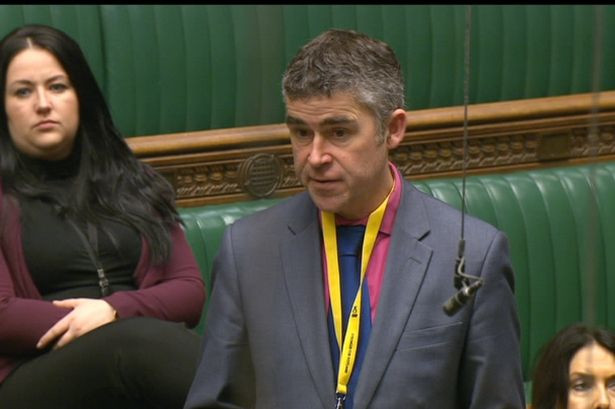 If the Scottish National Party (SNP) achieves its goal of breaking up the United Kingdom and freeing itself from the shackles of Westminster, the move will be particularly sweet for one of their MPs.
Alan Brown, the member for Kilmarnock and Loudoun, has more reason than most for wanting to relocate Scottish governance to Holyrood: quite simply, no one in the House of Commons understands his strong Ayrshire accent.
The 46-year-old said that parliamentary recorders have to ask him to submit his contributions in writing no matter how short they are.
Brown told the Press Association: "It first became really clear to me not just when it was ministers looking to respond, but it became a running joke with my colleagues that even if I asked a two-line question Hansard would send me a note asking me to confirm what I said.
"As a matter of course, if you do a speech they ask for your speech notes, but with me it's even just a question."
Brown says that opposition MPs also have trouble discerning his meaning. However, he suspects that members of the government might sometimes be playing dumb deliberately in order to avoid being held to account by the Scotsman.
He said: "David Davis [Conservative Brexit Secretary] almost laughs when he sees me standing up. You can see him, by default, move his ear to the speaker.
"I think Liam Fox struggles too. There are a few, it's hard to pick them all out. Margot James struggled one time.
"Sometimes you know if you have caught them out, they hide behind it; they say 'I didn't catch what the member said', and they say they'll write to me, but my inbox hasn't been inundated with letters."
Brown is proud of his Ayrshire roots and will not be softening his brogue for members of the Tory party anytime soon.
He and his fellow 53 SNP members in Westminster are using their time in the chamber to insist that the people of Scotland deserve a fresh independence referendum. It simply wouldn't do if he began speaking the Queen's English.
"Because people know me locally and know how I talk, they would actually question what was happening if my accent changed when I came down to Westminster," he said.
"We know people are very wary of politicians losing what they stood for, or changing too much when they take on the role. A sort of 'who does he think he is now?'."
Brown grew up in a village in East Ayrshire near Kilmarnock – the constituency he now represents. He is a lifelong supporter of Kilmarnock football team.
"I stayed in that village all my life. I went to university in Glasgow, but I still travelled up and down from where I stayed so that helped me retain my accent," he said.
"My mum had a theory that I deliberately held on to my accent when I went to university because it is a way of not changing and trying to remain close to your roots."