"I have learnt jiu jitsu, which is a form of self-defence, and I know a few other girls who have done it as well," says Shreya Kukar, a student from New Delhi.
"I definitely think learning it would help empower women. Just the fact that you know what to do if an unfortunate situation comes around helps you feel better, even if it is just mentally."
Kukar is not the only woman to take her safety into her own hands. Sexual violence is a major problem in India. Following the gang rape and murder of student Jyoti Singh in 2012 in Delhi, an increasing number of women and girls have signed up to martial arts and self-defence classes.
India's watershed rape case sparked a global outcry for the greater protection of India's women and children, yet four years on, many believe not enough has been done to curb soaring rates of sexual violence. More than 36,000 rapes were reported to police in 2014, but the depressing truth is that the actual number of rapes taking place annually is likely to be significantly higher.
Vishal Jaiswal is a karate instructor in New Delhi who is currently training the department of police SPUWAC (Special Police Unit for Women and Children) in Nanakpura in self-defence. He says his classes are not just about defence techniques, but also about minimising the possibility of assault and engaging in physical confrontation. Perhaps most importantly, however, he teaches women how to respond if physical confrontation is unavoidable.
"I really feel privileged to be able to run self-defence training for women," Jaiswal says. "This is the best thing I can do for society. I think if this training can save even one life, I will succeed in my purpose."
Jaiwal says he was driven to run women-only classes in the wake of the sexual crimes taking place in the Indian capital. "With the help of this training, almost anyone can learn practical self-defence in a fairly short period of time without becoming an expert fighter. Our major target group is young people."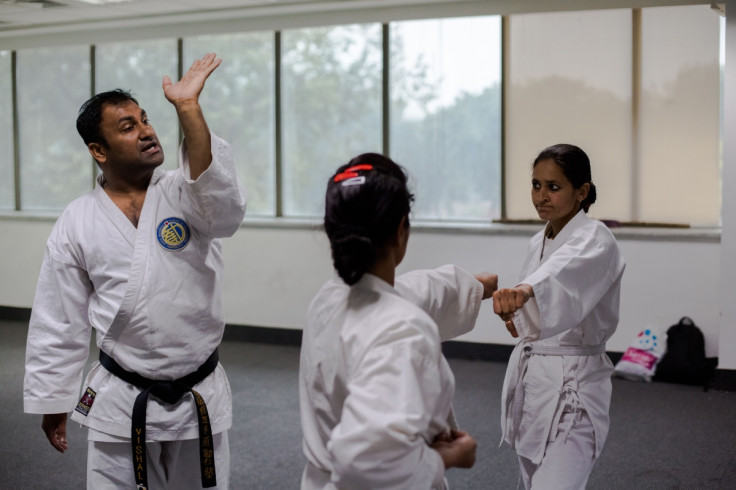 Among the most recent incidents involving children, a toddler and a five-year-old girl were raped in separate attacks in Delhi in October. And as brutal attacks against young girls continue to be reported, state governments have introduced self-defence classes into school curricula. At the beginning of this year, it was announced that 3,000 girls from schools across the capital would take part in a two-week self-defence training course.
While some classes focus on street combat and general self-defence, other instructors are running alternative martial arts courses. Vicky Kapoor has trained in martial arts for more than four decades and now runs Krav Maga classes for women, a self-defence system developed for the Israeli Defense Forces which combines techniques from judo, boxing, wrestling and more.
"Krav Maga is a practical and tactical fighting system developed for self-defence to protect oneself against realistic threats such as street assaults, kidnappings, rape and other menaces," Kapoor says.
"We run classes for women to empower them with the life skill of self-defence," he says. Kapoor says the low status of women in India is a problem at the heart of the scourge of sexual violence in the country.
Critics have pointed out that without better intervention at the source of the problem, however, rates of sexual violence will continue to rise in India. Without improved police action and ensuring the legal system benefits victims, assault rates will rise whether or not women learn to free themselves from an attacker's grip or disable a perpetrator with a strategic kick.
The conviction rate for rape is just 28% in 2014, which has allowed a sense of impunity to thrive among those carrying out violence. Additionally, unlike in the UK, where juveniles who have committed particularly serious crimes can be held for longer periods, no such provision exists in India.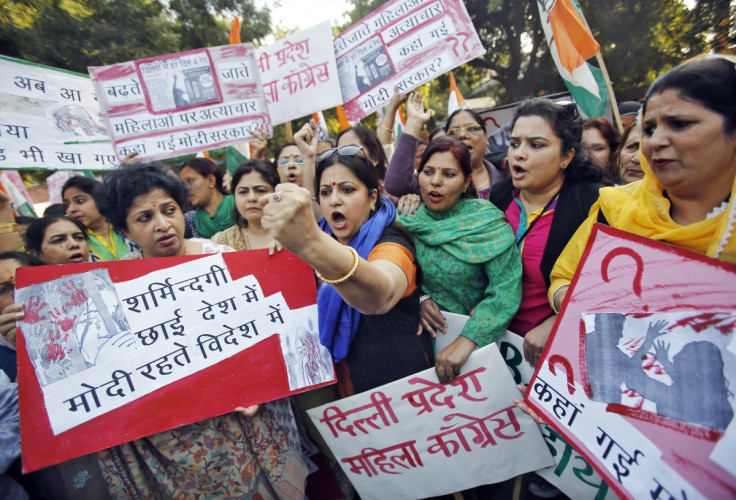 The youngest perpetrator in the 2012 killing of Singh, who was just shy of his 18<sup>th birthday when the incident took place, was released last December despite protests from the victim's family and women's rights activists. Although India's women's minister Maneka Gandhi has spearheaded a bill proposing tougher sentencing for 16 to 18 year olds, it has remained stuck in the country's upper house of parliament for months.
One of the key factors in addressing the problem is the willingness for victims to come forward in the first place. Underreporting of sexual violence is common because of the huge stigma attached to rape. Many victims are unwilling to say they have been attacked for fear of the shame it would bring to them and their families. Many say they themselves are blamed, rather than the perpetrator.
Some activists have condemned the India government for failing to protect women from assault – therefore forcing individuals to take responsibility for their safety, such as learning self-defence.
"Why should we live in a society where every woman is made responsible for her own safety and security? What we really need is a system which will protect us," Ranjana Kumari, of the Delhi-based Centre for Social Research, told AFP.
Regardless, pupils and teachers of self-defence classes maintain that until more is done to bring perpetrators of sexual violence to justice – and damaging stereotypes of women are overturned – martial arts add a layer of protection against assault.
"Women have been subjected to discrimination on various social and psychological fronts," Kapoor says. "Krav Maga empowers women through self-defence training. This status is changing slowly and moving towards the next phase, where the nation's women are empowered physically and mentally."