Inside Yarl's Wood: 'It was like being tortured for a second time'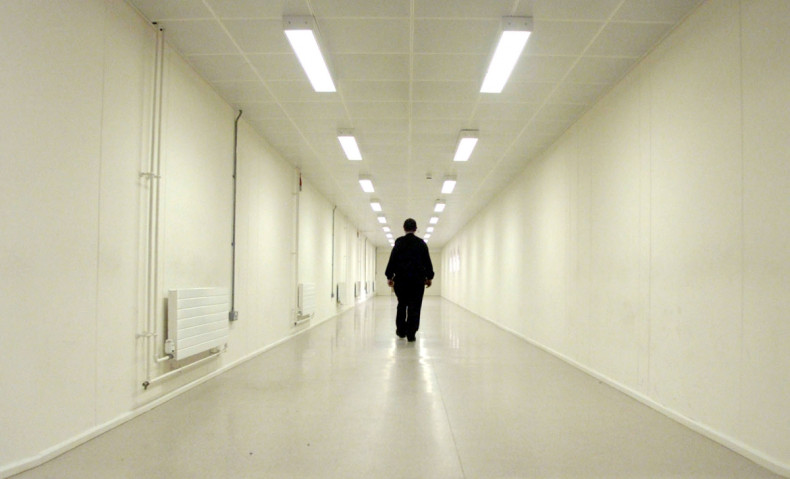 From the outside, Yarl's Wood looks like a prison. The notorious immigration removal centre is a sprawling complex of detention blocks surrounded by spotlights and high fences topped with barbed wire. Yet the majority of women incarcerated have committed no crime; they are failed asylum seekers and survivors of sexual violence, conflict and persecution – placed in limitless immigration detention for administrative convenience. Since it opened in 2001, it has been plagued with allegations of cruelty, degrading treatment and sexual abuse.
Grace* fled to Britain in 2006 after fleeing persecution over her sexuality in Uganda, where homosexuality is illegal. She had previously been arrested at a peaceful protest in a lesbian, gay, bisexual and transgender (LGBT) rights group at her university in Kampala and held in Luzira prison for six months, where she suffered sexual violence.
"I was locked up in a very dark room," Grace says. "It was horrific. I stayed in prison for a period of about six months, but I can't really remember because I was always in this dark room. I had really terrible sexual abuse. I was abused by these two men who always picked on me because I was a lesbian."
She was eventually bailed out of the prison by a friend and moved to a town in north-eastern Uganda but was targeted again when her relationship was exposed. When she began to get death threats from her partner's brother, a member of the Ugandan army, she left for the UK where she attended university on a student visa. But when it expired, her asylum application was rejected.
Although Grace had no way of knowing the exact dates she was incarcerated in isolation, she says this is one of the reasons why her asylum was refused by the Home Office. "They say I'm not telling them the right period, but it was a long time ago and you don't know if it is a Sunday or a Tuesday in prison. You don't leave, you don't go out," she says.
Inside Yarl's Wood
Ahead of her visa expiring, Grace hired a solicitor who sent letters to the Home Office. They said they would get back to her. "I waited and waited. I made a mistake, though," says Grace. "I thought 'at least I'm not in Uganda' – so I stayed secretly. I got a care job. Then last year, in October 2014, I was arrested at work and taken to detention at Yarl's Wood."
Grace told the police she had been in contact with UK authorities over her visa but she struggled to talk about her traumatic experience. "I have a problem with talking about the things I've gone through, about being a victim of torture," she says. "You have to keep telling these stories over and over again. I told the police that is one of the main reasons why I didn't go back to the authorities. I was taken to Yarl's Wood where I stayed for five months. That was like another torture."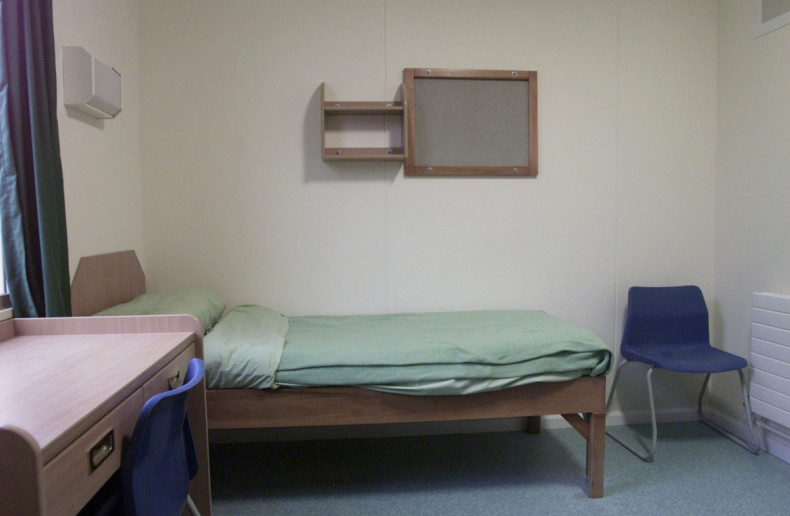 Nearly 400 people are held in the Bedford detention centre for limitless periods. Some women are held for weeks at the immigration removal centre, others months; one was held for 17 months. That's despite guidance stating a person's removal from the UK must be considered "imminent" to justify detention.
And although Home Office policy states pregnant women should not normally be detained, 99 were held at Yarl's Wood in 2014. Only nine were ultimately removed from the UK.
However, a Home Office spokesperson told IBTimes UK that no one is held in immigration detention indefinitely: "Individuals are detained for the shortest period necessary and all detention is reviewed on a regular basis to ensure it remains justified and reasonable. The majority of people in immigration detention – 63% – leave detention within 28 days and the overwhelming majority – 93% – leave detention within four months."
Abuse and harassment
Women for Refugee Women, who campaign to stop female asylum seekers from being detained, highlights a culture of abuse in Yarl's Wood. Its report, I Am Human, published in January, makes for strong reading. Of 35 women interviewed, six said a member of staff had made a sexual suggestion to them, three said they had been touched sexually and 25 said a member of staff had been racist towards them.
An undercover Channel 4 report broadcast in March exposed further abuse. Staff were filmed calling the women "beasties" and "caged animals" who should be beaten with sticks. One officer complained the women who removed their clothes in a desperate bid to avoid removal by force were "never slim and petite and pretty".
Inside Yarl's Wood, Grace was verbally abused because of her sexual orientation. "They made comments about me being a lesbian," she says. One time, an officer made a discriminatory comment about a card she had received from a male cousin – asking why she had received a card from a man if she was gay.
Grace says she was also harassed for supporting other women in the detention centre. "The harassment I got from officers was mostly because they felt I was a threat. They were intimidated by me because I was always speaking to other women in there, telling them that our situation was not right. Sometimes they checked my emails, sometimes they just called me randomly into the office to question me about what I was talking to the women about."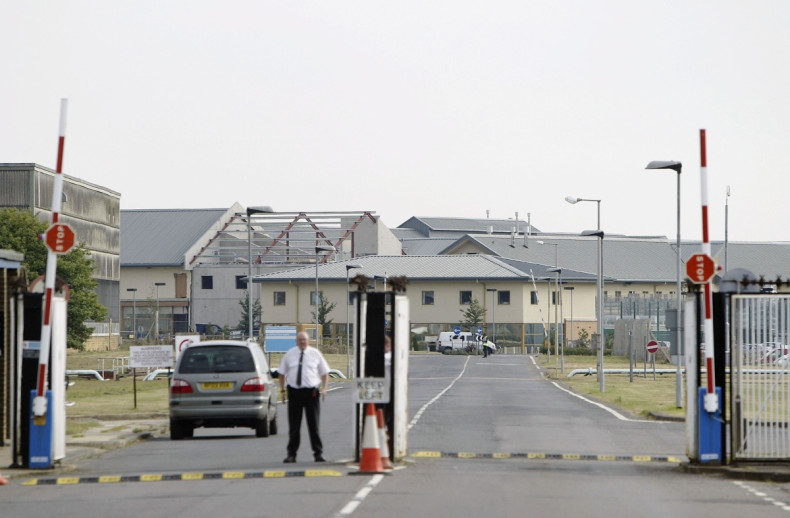 Healthcare
Legislation states detention centres should offer NHS-equivalent healthcare, but numerous organisations have found this is not the case. An unannounced HM Inspector of Prisons report into Yarl's Wood branded the centre a "national concern" in August after it found 45% of female detainees feel "unsafe" due to the uncertainty of their immigration status and poor healthcare.
Common issues include appointments and scans being cancelled, inappropriate medicines being prescribed and detainees missing medication altogether, according to the charity Medical Justice. There is a lack of routine STI screening or counselling services inside Yarl's Wood, despite many of the women having suffered sexual violence.
Angela* was trafficked from Ghana to the UK and is still inside Yarl's Wood. She suffers from fibroids, non-cancerous growths that develop in or around the womb, which give her severe symptoms and pain. She has been told she will have surgery but has been waiting for an appointment for months.
"The healthcare is very, very poor," she says, from inside the centre. "Up to today, I have no appointment and I am still in pain – I am still bleeding. It's very bad. If something happens to you – I think you would die here."
Inadequate mental health care is one of the greatest health issues in the detention centre, with depression and anxiety rife among detainees. Grace says her problems were not taken seriously, even when she felt suicidal.
"I requested to see a doctor as my mental health had deteriorated. When you say you aren't sleeping well, you have flashbacks and suicidal thoughts, they tell you to go read a bible," she says. "It reminded me of being back in prison in Uganda."
Natasha Walter, director of Women for Refugee Women, said: "Healthcare in Yarl's Wood is very poor. In research we conducted, just under two-thirds of women we spoke to said it was 'bad' or 'very bad'. Women often tell us about a culture of disbelief among healthcare staff – that it is assumed that women are lying about or exaggerating physical or mental health problems to help their asylum cases."
In response to allegations of abuse, inadequate healthcare and mistreatment of detainees in Yarl's Wood, the Home Office spokesperson said: "We are committed to treating all detainees with dignity and respect and aim to protect the health and well-being of those we are detaining at all times.
"We take our responsibilities towards detainees' welfare extremely seriously. That is why the home secretary commissioned an independent review of detainees' welfare by the former prisons ombudsman Stephen Shaw which we intend to publish before the Immigration Bill completes its passage through Parliament."
Privacy
Privacy is a key issue in Yarl's Wood. Detainees have reported it is routine for male members of staff to walk into women's bedrooms without warning. Those already afraid and vulnerable are subjected to unpredictable male intrusion, which can trigger mental health problems.
"There are cameras all over, they watch everything you are doing and when you are in your room, male officers just come in," Grace says. "Some are kind enough to knock, but sometimes they just open your door at any time."
For some, the invasion of privacy is extreme. Women have reported being watched on the toilet, in the shower or while getting dressed. One told Women for Refugee Women: "I was asleep and when I woke up I saw a guard in our room... One day I was in the bathroom taking a shower, they asked me to come out. I was naked."
Unnecessary and expensive
Crucially, detention is an ultimately unnecessary part of the asylum process. In 2013, only 633 women – or 31% of women who were detained in asylum – left detention to be removed from the UK. The rest re-entered British society to continue their asylum claims.
Incarcerating asylum seekers is expensive. The same year, the UK government reported that the cost of detaining an individual in an immigration removal centre for a year is £37,230. Maintaining an asylum seeker in the community, where they can lead a normal life, has consistently found to be cheaper.
Meltem Avcil, a student and campaigner who was detained at Yarl's Wood at the age of 13 alongside her mother, says the centre is a "prison for people with no criminal records" run at the cost of the taxpayer.
"Prisoners are those who have fled war zones, torture and rape. A large amount of taxpayers' monies are taken for Yarl's Wood to be operated. Some prisoners stay for months and some for years. Deprived of their freedom for no good reason," Avcil says.
"And £70m was paid to Serco to renew their contract for eight years in 2014. When citizens of the UK are struggling with the most basic necessities like NHS, the government is spending £70m to renew a contract that sexually, verbally and physically assaults innocent inmates."
Grace left Yarl's Wood earlier in 2015 and is being supported by Women for Refugee Women. Following the rejection of her asylum application, her solicitor has put in an appeal and she is waiting for a court hearing. She is terrified of being sent home, or back to a detention centre.
"It is just everything in Yarl's Wood," Grace says, pausing. "I felt I was being tortured again, just like I was in Uganda."
*Names have been changed to protect identities. International Migrants Day is observed on 18 December. Find out more about Women for Refugee Women's campaign #SetHerFree.