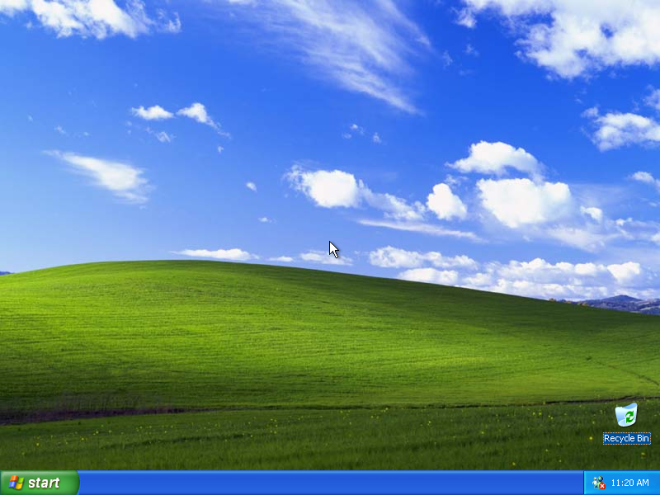 Those reluctant to part with the familarity of the Windows XP interface can still use the operating system on computers running Windows 7 or Windows 8 - or at least make it appear as though they are.
Using a 'shell' programme, new versions of Windows are able to run using the classic XP interface, complete with start button, familiar folder layout and even the iconic rolling green hills of the Bliss background.
---
From Windows 7 (Home, Professional, Enterprise or Ultimate editions)
---
Users of Windows 7 are able to download the official Windows XP Mode from Download Center on the Microsoft website.
Download Windows XP Mode in Download Center and follow the onscreen instructions to install.
Download Windows Virtual PC in Download Center and again follow the onscreen instructions.
Restart your computer to complete the installation of both Windows XP Mode and Windows Virtual PC.
Click on the Start button symbol in the bottom left hand corner, click All Programs>Windows Virtual PC>Windows XP Mode.
Follow the instructions, filling out a password, etc.
Once setup is complete, Windows XP Mode will open in a separate Window, much like any other desktop program, except it's a fully-functional, fully-licensed version of Windows XP.
---
From Windows 8.1
---
Unfortunately for those upgrading to Windows 8 or Windows 8.1, Microsoft does not officially support Windows XP Mode for the latest operating systems. However, there is still a way round this for those willing to escape their peculiar new surroundings: Classic Shell.
Despite not being official, this free software offers users all the same advantages of Windows XP Mode, while even offering Windows Vista and Windows 7 interfaces.
From the Classic Shell site, click 'Download Now'.
Run the .exe. file to install.
Once downloaded there is no need to reboot, just click on the start icon that appears in the bottom left corner.
Choose style choice from the selection of Windows Classic, Windows XP, Windows Vista or Windows 7.
The computer will then appear as whichever OS you selected.
If you want to change back, just right-click on the desktop background and go to Settings.