How Liverpool Boss Brendan Rodgers Can Stop Anfield Mutiny and Avoid the Axe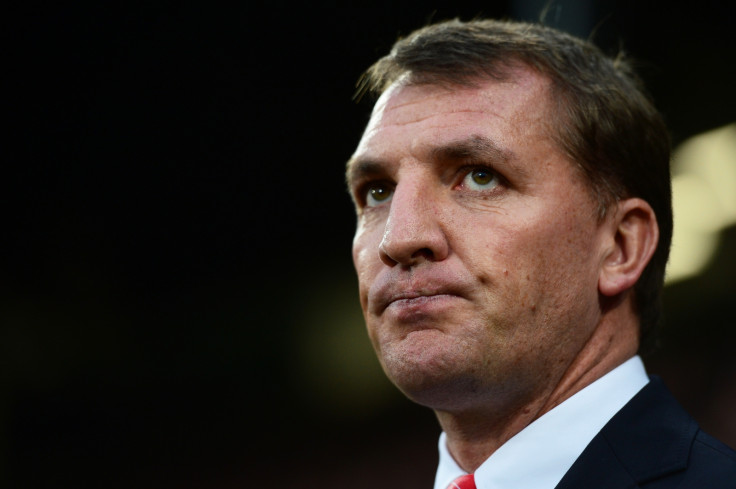 Perhaps once viewed as a side struggling with teething problems following a transitional summer, Liverpool now appear to be riddled with deep-rooted problems as the season's halfway point looms, with Brendan Rodgers' side stranded in 12<sup>th place in the Premier League.
There's a limit to how much you can blame Luis Suarez's departure for Liverpool's dismal season. The cohesive verve that accompanied Brendan Rodgers' side so often last season is a distant memory, replaced by the dreary, counter-productive offerings of this term.
Rodgers' spell in charge at Anfield began as a 'so-so' affair before turning spectacular but now he's doing worse than ever. The absence of Daniel Sturridge has been detrimental but there is something intrinsically wrong with the way the side operate at the moment that not even the England international's presence could immediately rectify.
Newcastle's recent upsurge is living proof of the rapidly changing fortunes in the Premier League but what must Liverpool do to facilitate their own?
Do not repeat last January's mistakes
While Brendan Rodgers' first January transfer window at Liverpool was a resounding success, last year's was less so. The club spent months in negotiations with then-Basel winger Mohamed Salah before Chelsea eventually arrived with an offer that met the Swiss club's valuation.
According to the player's agent, Salah would have been a Liverpool player had the club acted faster. The Reds then turned to Ukrainian winger Yevhen Konoplyanka, while Rodgers was still keen on a further option out wide, but his move also broke down on transfer deadline day after the club failed to agree a fee with FC Dnipro.
Luckily for Liverpool, their shambolic attempts to bolster their squad last year had little effect on the team's fortunes in the second half of the season, when self-assurance was in healthy supply. But, given Liverpool's current slump, those tasked with bringing Rodgers' targets to the club in the new year cannot afford to make the same errors.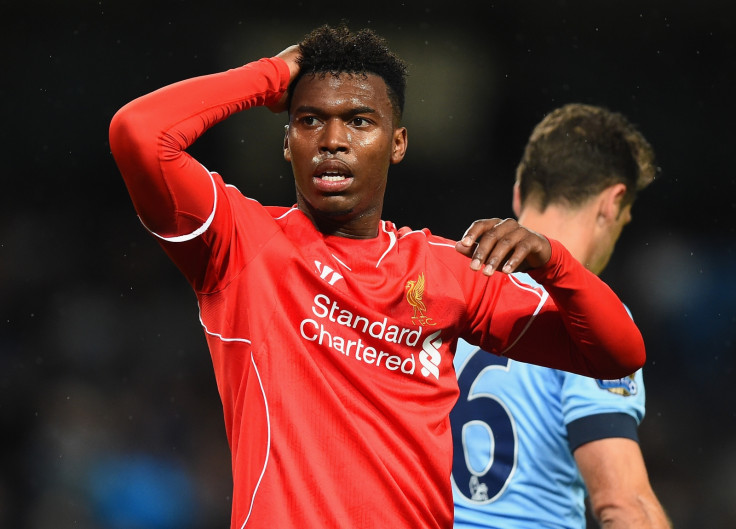 Daniel Sturridge has been out of action since the end of August
Getty Images/Laurence Griffiths
Resolve over-reliance on Daniel Sturridge
Rickie Lambert's goal against Crystal Palace was not only his first for the club but also the first any of Liverpool's misfiring strikers have scored in the league since the end of August, when Sturridge last played.
Mario Balotelli's contribution on the score sheet has been restricted to efforts against Champions League minnows Ludogorets and Swansea City in the Capital One Cup, while Fabio Borini's has been non-existent.
Even with Sturridge's return, Liverpool cannot be expected to mount any sort of challenge on the top four with only one goal-scoring outlet.
Find some resolution to their perennial problems at the back
As part of his plan to implement his own vision at Liverpool, Rodgers has got rid of former stalwarts Pepe Reina and Daniel Agger, two of the best ball players in their respective positions, and brought his own in. It hasn't quite worked. Adding more faces is not really an option after the summer's exorbitant spending, suggesting something has to be done on the training ground.
While certain allowances can be made for a backline that has three recent additions, Liverpool's problems this season are not isolated. Since the start of last season, Liverpool have conceded 68 Premier League goals in 50 games.
Addressing that disparity remains perhaps their biggest challenge. Sturridge's return will go some way to rectifying the problems at one end of the pitch but that progress will continue to be undermined unless something changes at the back.
Make Anfield a fortress again
A record of two wins at home this season in the Premier League represents a shambolic return for a club who so often pride themselves on thriving off the support of their own.
Last season, the Reds dropped just eight points at Anfield all season while this term Aston Villa, Everton, Hull City and Chelsea have visited the red half of Merseyside and left with at least a point.
Only the visits of Southampton back in August and West Bromwich Albion have yielded three points for Rodgers.
© Copyright IBTimes 2023. All rights reserved.