For a man owning Britain's second- and third-biggest daily newspaper, Jonathan Harold Esmond Vere Harmsworth, 4th Viscount Rothermere's appearance in the news are impressively few and far between.
Harmsworth, who inherited DMG Media – owner of the Daily Mail, MailOnline, Mail on Sunday, and Metro – two decades ago is among Britain's 50 richest men, but has managed to avoid the spotlight shone on other media moguls.
At a glance
• Full Name: Jonathan Harold Esmond Vere Harmsworth, 4th Viscount Rothermere
• Age: 49
• Net Worth: £940m ($1.2bn)
• Marital Status: Married to Claudia Caroline Clemence and has five kids.
• Listed on Forbes as the 1,367th richest person overall in the world in 2017 and the 42nd richest man in Britain.
The Rothermere's dinasty
Born in Hammersmith in 1967, Harmsworth was educated at Gordonstoun School in Scotland and at Duke University in the US. His great-grandfather, Harold Sidney Harmsworth, set up the Daily Mail in 1919, but is perhaps best remembered for supporting Adolf Hitler as the Nazi party rose to power in Germany.
Taking control of the Mail
Harmsworth became the largest shareholder of DMG Media shortly before his 31st birthday, after his late father suffered a heart attack while dining with him and died suddenly. While the Daily Mail is by far DMG's most prized asset, the company's reach extends way beyond the realm of media, as the group has interests in risk management, events and ownership of brands such as Wowcher and property website Zoopla.
Unlike Rupert Murdoch, Lord Rothermere is renowned for not directly interfering with the editors of his newspapers and he once stated that his role was not to "operationally manage" the publication.
Harmsworth also made clear that while his views might "not necessarily" be represented by the Daily Mail, he has worked hard to "protect the independence" of the editorial staff. The paper, he famously claimed, "reflects the views of his readership", which were described as "the values of Middle England".
Non-dom scandal
In 2013, Harmsworth came under scrutiny after a Private Eye article claimed he falsely claimed "non-dom" status in order to avoid paying taxes on Ferne House, his stately home in Wiltshere. The Daily Mail owner did not deny claiming tax concessions as "non-dom", though he insisted this was because his father had lived in France.
Lord Rothermere, who inherited control of DMG via a Jersey Trust and an offshore entity registered in Bermuda, acquired France as his "domicile of birth" upon his birth as his father acquired a French "domicile of choice" by becoming a tax exile in Paris.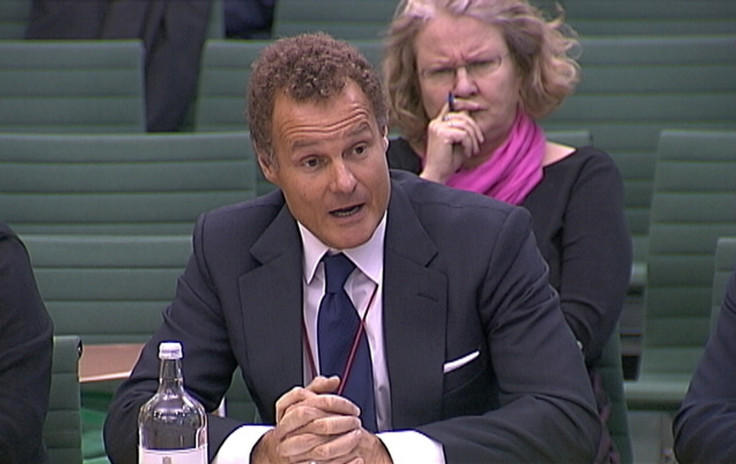 Political support
Harmsworth was a strong supporter of former Conservative leader David Cameron throughout the latter's political career. In January this year, BBC's Newsnight programme revealed the former Prime Minister had asked Lord Rothermere to sack Daily Mail's editor Paul Dacre in the run-up to the Brexit vote.
Cameron was allegedly unhappy that Dacre's Eurosceptic stance was reflected in the Mail's coverage of the referendum, as the newspaper threw its weight behind the "Leave" campaign.
"A member of the Cameron government told me recently there could no revival in centrism in this country as long as Paul Dacre was editor of the Mail," journalist Matthew D'Ancona told the BBC.
"That was presented to me as an absolute precondition of any advance of the centre right or centre left.
"One editor is regarded as being of supreme importance in their political universe. As if the Daily Mail is a planet that exerts a huge gravitational pull over the whole of the print media."
However, Lord Rothermere – who, according to the BBC, was a remainer himself – stuck to his habit of not interfering with editorial policy.
"Over the years, Lord Rothermere has been leant on by more than one prime minister to remove Associated Newspapers' editors but, as he told Lord Justice Leveson on oath, he does not interfere with the editorial policies of his papers," a spokesman for Harmsworth said in response to the BBC report.