A shareholder group has said it will back a resolution calling for an independent review into Sports Direct's working practices, raising pressure on the retailer's embattled boss, Mike Ashley.
The Local Authority Pension Fund Forum (LAPFF) said it would support trade union plans to commence an investigation into Sports Direct's human capital strategy that will conclude within six months.
Shareholders will vote on the union plans at the retailer's annual general meeting (AGM) in Shirebrook, Derbyshire, on 7 September.
The UK's largest sporting retailer, has come under intense fire after a report published by the Business, Innovation and Skills Committee in July accused the company of subjecting its employees to "appalling" work conditions.
It said it had heard a series of accounts of worker mistreatment, including staff being penalised for taking breaks and promises of permanent contracts in exchange for sexual favours.
The retailer is already being investigated by HMRC over allegations that its workers were paid below the minimum wage.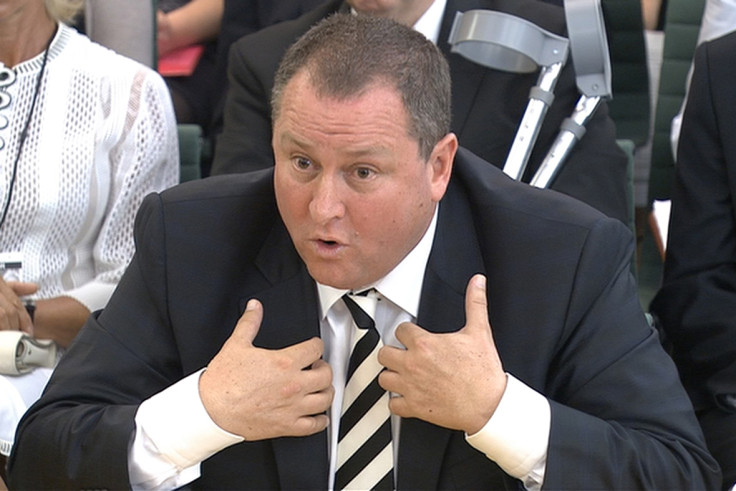 Kieran Quinn, chairman of LAPFF, told the Press Association: "LAPFF's view is that responsible business practices by companies lead to sustainable returns for investors over the long term. We are worried that this view is not shared by Sports Direct.
"LAPFF's hope is that an independent human capital strategy review will rectify any workplace practices deemed inappropriate and will help Sports Direct to move forward from the reputational and financial damage it has suffered."
Sports Direct has advised shareholders to vote against an independent review, arguing that a report on working practices at the firm was already being compiled by its lawyers.
"The board therefore considers the action called for by this resolution to be an unnecessary distraction that would duplicate the important work that is already under way," it was quoted as saying by the Guardian.