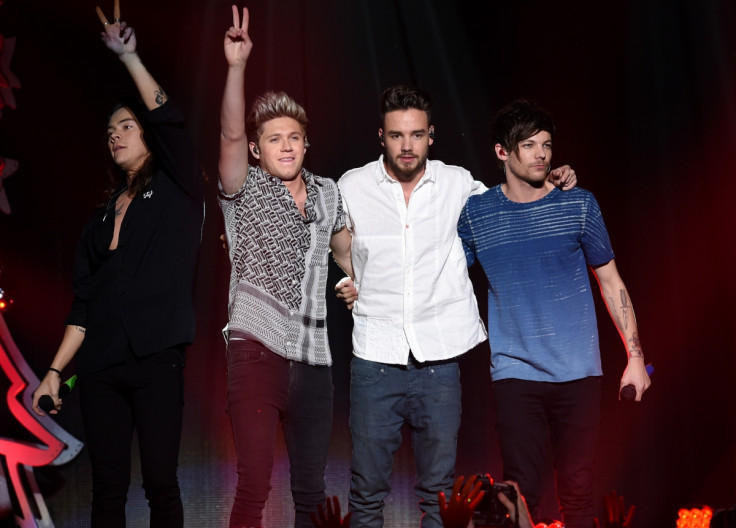 One Direction may be taking a break but their bank balances are clearly not affected. The What Makes You Beautiful singers are named amongst the highest-paid musicians of 2016, even ranking higher than the likes of Adele, Rihanna and Madonna.
According to Forbes, Harry Styles, Liam Payne, Louis Tomlinson and Niall Horan collectively earned $100m (£80.1m) between 1 June 2015 and 1 June 2016. The eye-watering figure may come as a surprise considering the British group embarked on their temporary hiatus in January but it appears the bulk of their income stems from touring revenue.
In the time-frame of Forbes' estimates, the four-piece performed on their On The Road Again trek for four months with two major legs across Europe and North America. The publication claims that One Direction's final tour grossed around $200m with the majority of those earnings in the tail-end of the jaunt.
However, 1D's income is not enough to trump that of pop princess Taylor Swift who reigns at number one with reported earnings of $170m. In addition to profits from her 1989 World Tour and royalties from the accompanying album, Swift kept her finances afloat thanks to endorsement deals with brands like Diet Coke, Apple and Keds.
Analysing Swift's staggering wealth, attorney Lori Landew of Fox Rothschild told the website: "She not only delivers with solid music and great live concert performance experiences, but she is also young, poised, beautiful and – so far – relatively non-controversial. Brands ... see her as a safe and reliable spokesperson who is very aware of her brand equity and is strategic about protecting its value."
British superstar Adele takes third place with earnings of $80.5m in the scoring year. However unlike her pop peers, the Hello singer is unique in that without any endorsement deals, the vast majority of her income stems from record sales alone. Adele's third album 25, released in November 2015, has gone on to sell over 20 million copies worldwide and received platinum certification in the US after just 10 months.