All eyes on Prince Harry and Meghan Markle as they attend Caribbean wedding as an official couple
Suits actress also wore a £5,000 Cartier Love Bracelet at the ceremony.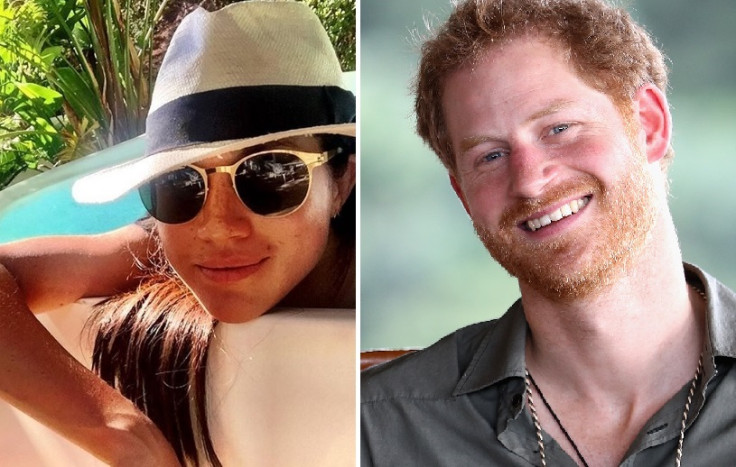 Prince Harry and Meghan Markle attended the wedding of Tom 'Skippy' Inskip and Laura Hughes-Young in the Caribbean over the weekend, and all eyes were on the royal couple as they attended their first nuptials as an official couple.
Suits actress Markle, 35, opted for a £1,200 floor-length floral gown by Kate Middleton-favourite designer Erdem for the Montego Bay wedding, where the couple were said to be inseparable.
Harry, 32 – who looked smart in a navy suit and pale blue tie – was one of 14 ushers at the ceremony for his best friend wedding, who he has been close to since meeting in Eton College. Inskip is popularly known as Harry's wingman on his previous raucous evenings out.
But the 'head over heels' royal appeared to be on best behaviour in front of his new love, as a source told People that they were demonstrative and showcased their romance for wedding guests to see.
An insider told the publication: "Harry and Meghan seem very much in love," as the prince spent most of his time introducing his girlfriend to friends at the ceremony. It is thought that Markle is familiar with many of Harry's inner circle after meeting many of them in London during restaurant and theatre dates since the couple began dating in the summer of 2016.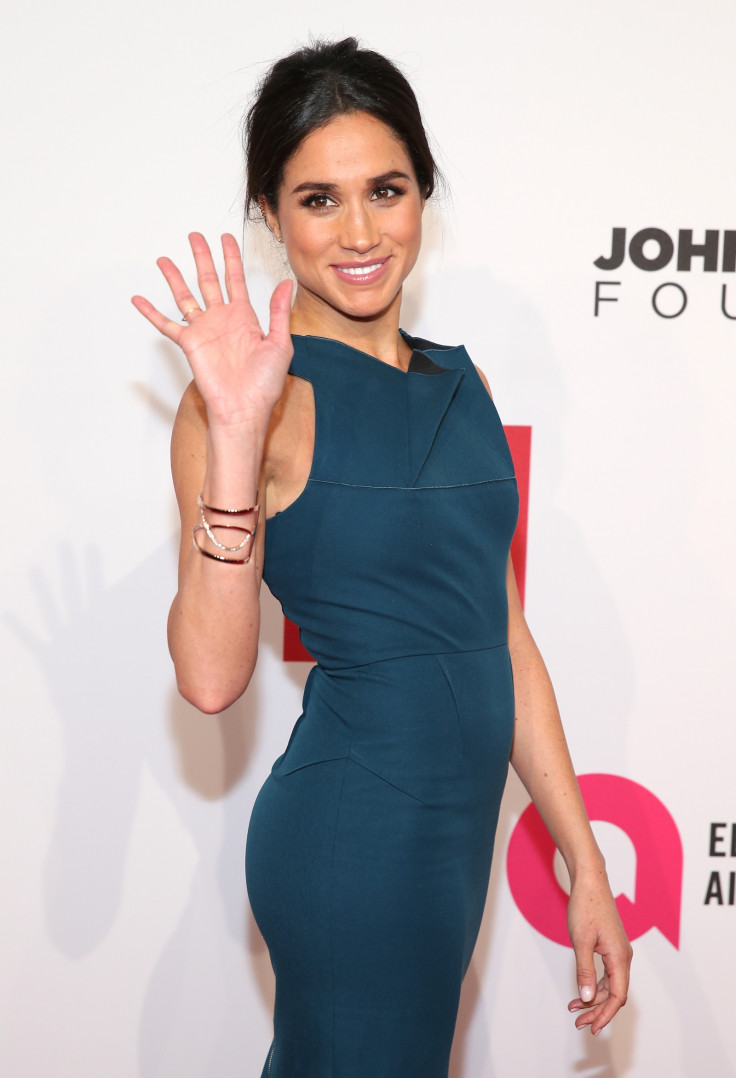 Meghan Markle stars as Rachel Zane in legal drama Suits
Getty Images
The onlooker also claimed that Harry got up and "did a little dance for Markle" during the "joyful" wedding, proving that he wasn't lead astray by his Old Etonian pals.
A hotel worker said the couple – who stayed in a £5,000-a-night villa – began the night quietly sipping champagne before joining "the mother of all parties".
Harry was said to have taken to the dancefloor to moonwalk to Michael Jackson tune Billie Jean, which had a disastrous outcome as the prince fell into a waitress carrying a round of drinks.
The source told the Mail on Sunday: "He was going backwards when he banged into a waitress carrying a tray of drinks and sent them flying,' a source revealed. 'Harry gasped, looked shocked and put his hands on the waitress's shoulders and apologised. Meghan and Harry were kissing each other constantly and danced with each other. Everyone was very drunk.
"Some people were smoking marijuana – it is Jamaica, after all, – and a couple of Harry's friends threw up. Harry and Meghan left at 1am but the party lasted until 3.30am".
Pictures from the wedding showed Markle's hand on the small of Harry's back as she appeared to wear a £5,000 gold Cartier Love Bracelet, believed to be a romantic gift from Harry.
Pastor Conrad Thomas – who conducted the ceremony – also claimed to the Mail on Sunday that the couple "are head over heels in love" and that "they sat three rows back from the front and joined in a very robust and joyful version of One Love [by Bob Marley]."
He added: "Meghan has beautiful bright eyes. They are a very affectionate couple."
The oval Cartier band worn by Markle is made of two C-shaped halves screwed together, and the only way to remove it is with a screwdriver. The Duke of Windsor and Wallis Simpson each had earlier versions of the Cartier Love Bracelet.
Harry – accompanied by heavy security, arrived at the international airport at Montego Bay on Wednesday afternoon and Markle is believed to have flown in separately from Toronto to join her boyfriend Thursday evening, ahead of the Friday ceremony. Take a peek inside the Round Hill Hotel and Resort Harry and Meghan are thought to be staying at.
© Copyright IBTimes 2023. All rights reserved.