Prince Harry and girlfriend Meghan Markle enjoyed some downtime in Jamaica after helping to celebrate a friend's wedding.
The youngest son of Prince Charles and Princess Diana seemed happy and relaxed as he swam, sunbathed and sat topless at the beach bar with some of his closest friends in pictures published by the MailOnline.
The 32-year-old prince and his Suits actress girlfriend, 35, attended the nuptials of Tom 'Skippy' Inskip and literary agent the Hon Lara Hughes-Young on Friday (March 3).
Following the ceremony at Montego Bay's Round Hill Hotel in Jamaica, sources told The Sun that the "mother of all parties" took place, giving the Queen's grandson and Markle the perfect opportunity to let romance take over.
The pair reportedly kissed and cuddled on the beach in front of family and friends on a public beach, before frolicking in the sea.
The pretty brunette then enjoyed a glass of wine, sitting on the lap of her prince as he enjoyed a cigarette and chatted with friends.
An onlooker said: "Harry was all over her – he couldn't keep his hands off her. They are head over heels and don't care who sees it".
Another source told how he had seemed keen to impress his lady friend by showing off some of his best dance moves.
They told US Weekly: "As music started to play, Harry busted out with some dance moves and Meghan looked on adoringly at him. He wasn't shy at all about dancing and just stood next to the table snapping his fingers and dancing for her."
It comes as speculation grows over a wedding taking place before the end of 2017, with Markle recently accompanying her boyfriend on a visit to the Duke and Duchess of Cambridge's Amner Hall residence.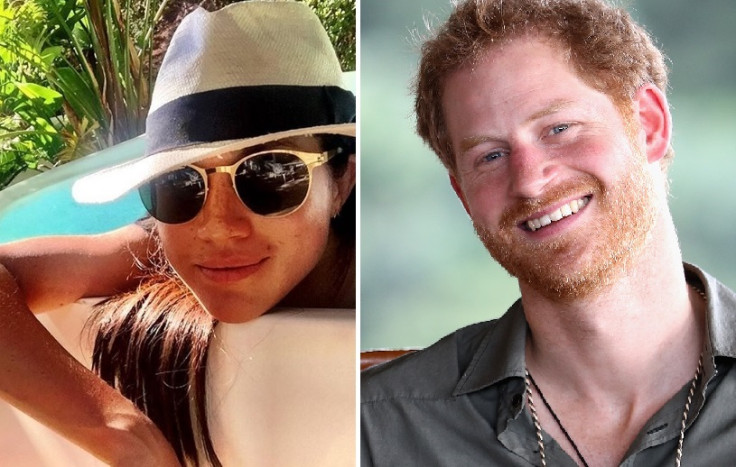 The actress met young Prince George and Princess Charlotte during the stay and is said to have been "totally taken" by the pair.
Friends of Prince Harry reveal they have never seen him this content or committed to a relationship, and that the way the pair acted together in Montego suggests the British monarchy could soon have an American within its ranks.
"Skippy's one of his last mates to marry," said one friend.
"It's natural Harry would want Meg on his arm. It's only a matter of time before they're next. They've discussed it and she's ready to leave acting for him.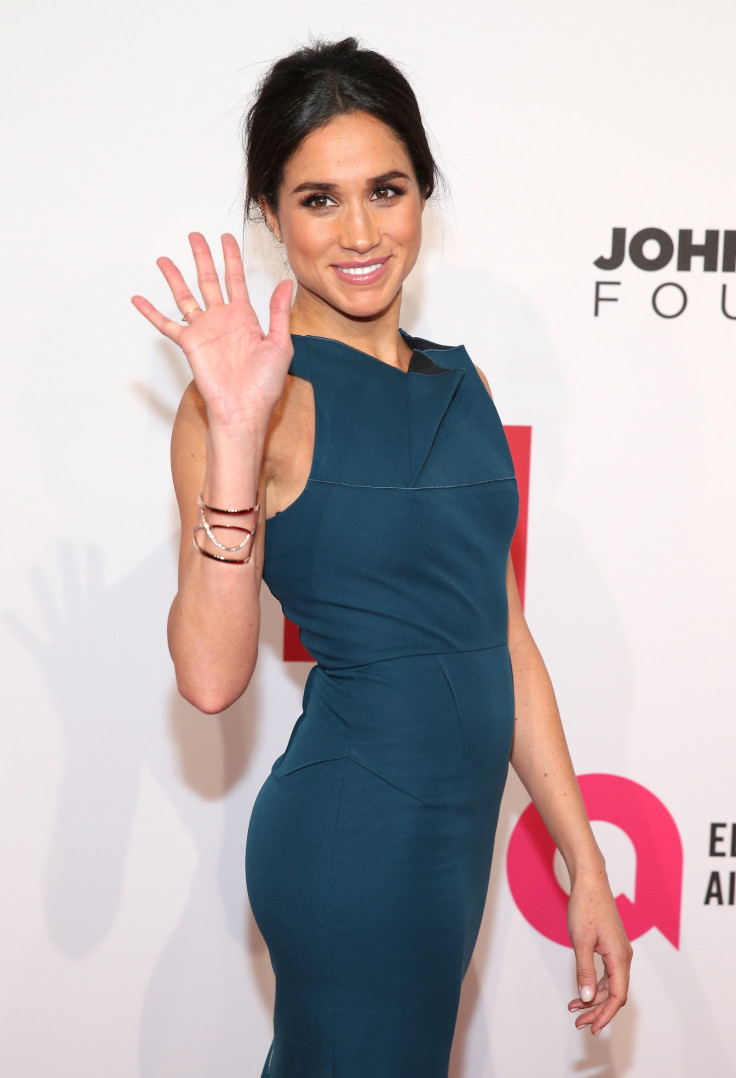 "This latest series of Suits will be her last and she wants to do more charity work. That's why Harry loves her so much.
"She's smart, sassy and wants to use her position for good."