The UK will go to the polls on 8 June after Theresa May called a snap general election.
The PM said her decision was based around Westminster's response to Article 50 being triggered, the mechanism for the UK to split from the EU.
May said: "The country is coming together, but Westminster is not. Division in Westminster will risk our ability to make a success of Brexit."
May explained her change of heart by saying: "I have concluded the only way to guarantee certainty and security for years ahead is to hold this election."
Despite repeatedly saying that she wouldn't call a new election following her ascension to the post of Prime Minister in July last year, the announcement came in the wake of several polls putting the Conservatives comfortably ahead of Labour.
Calling an early election has become more difficult in recent years thanks to David Cameron's Fixed Term Parliament Act.
Under the act, the next election would take place in 2020.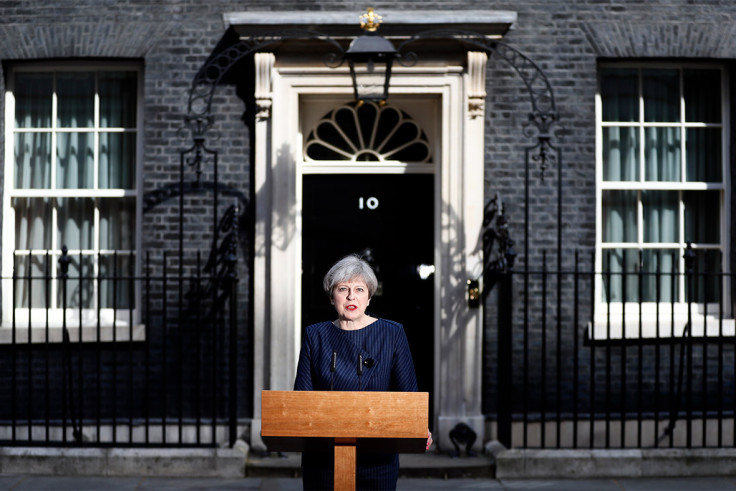 May could call an early election if two-thirds of MPs in the Commons vote for it. Jeremy Corbyn has previously indicated Labour would support such a move.
In her speech she said that she had "only recently and reluctantly came to this conclusion" to hold election and was the "only way to govern with certainty."
She added that "the decision facing the country will be all about leadership", seemingly taking aim at other party leaders, specifically the Scottish First Minister Nicola Sturgeon and Labour's Jeremy Corbyn.
Downing Street has repeatedly said in the past that an election is not something May "plans to do or wishes to do".
Former Conservative leader Lord Hague said in March that the government was facing "the most complex challenges of modern times".
These included "Brexit negotiations, the Trump administration, the threat from Scottish nationalists, and many other issues".
A snap election "would catch the Labour Party in its worst condition since the early 30s, and with its least credible leader ever".
The election will be seen as a key test of support for Theresa May's Brexit strategy with negotiations to begin in earnest with the EU in the coming months.
A YouGov poll released over the weekend put the Conservatives on 44% and Labour on 23%.
A ComRes poll had the Conservatives slighter higher on 46% compared to Labour's 25%.
The election would be the fourth successive year that a major vote has taken place in the UK following the 2014 Scottish independence referendum, the 2015 general election and the 2016 EU referendum.
Reaction from other political parties was swift.
Labour leader Jeremy Corbyn said he looked forward to showing how Labour would "stand up for the country":
Liberal Democrat leader Tim Farron called the ballot a "chance to change the country".
Elsewhere, deputy SNP leader Angus Robertson called it a straight fight between the Conservatives and the SNP in Scotland.