If there were any doubts that Sir Ridley Scott is a powerful individual in Hollywood, his efforts to replace disgraced actor Kevin Spacey in new film All the Money in the World, just six weeks out from its release date, proves it.
Reshooting each of Spacey's scenes as John Paul Getty, with Christopher Plummer in his place, has cost an estimated $10m (£7.4m – a quarter of the film's original budget – and this week a new trailer showed off that work.
The drastic measure was put forward after Spacey was accused of sexual misconduct by multiple individuals including actor Anthony Rapp, who said the Oscar-winner made a sexual advance on him when he was just 14.
Spacey said he had no recollection of the incident but apologised, "if I did behave then as he describes".
Entertainment Weekly spoke to Scott about the process of replacing him, which saw filming take place in London and Rome with stars Michelle Williams and Mark Wahlberg. They first asked where Scott was when the allegations first went public.
"I was finished with the film and was in Abbey Road finalising the music," he said. "Someone was like: 'Guess what?' And that's where it began. I sat and thought about it and realised, we cannot.
"You can't tolerate any kind of behavior like that. And it will affect the film. We cannot let one person's action affect the good work of all these other people. It's that simple.
Scott went on to say he was happy with the performance Spacey had turned in, but knew he had to replace him. Scott worked "quietly" to find out whether Plummer could take the part and whether Williams, Wahlberg and everyone else would be available for a few days of shooting
The legendary director, best known for Alien, Gladiator and The Martian, revealed that he did not inform Spacey of the decision and the actor didn't contact him after finding out about the reshoots.
Scott insists he would have replaced him no matter what, but says: "I'd have handled it slightly differently".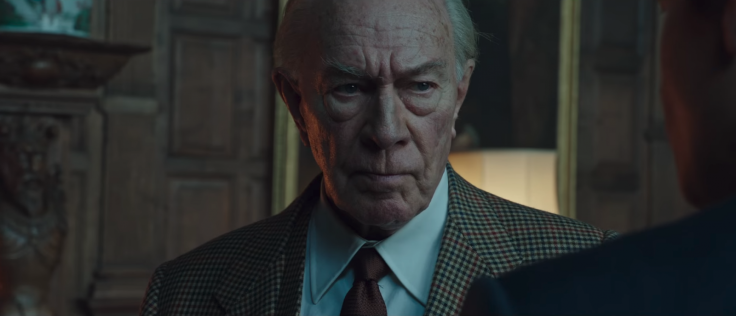 Asked if the studios behind the film – TriStar and Imperative Entertainment – are still holding the 22 December release date for the film (Scott is still in the process of reshooting scenes), he said: "F***ing right." He added that he never considered delaying the film.
"I know I can deliver. [Laughs] I move like lightning. I'm already two scenes ahead. It's simple! If you know what you're doing, you don't need 19 takes. You do one for the actor, one for me. It's all planned out."
Scott says he will complete reshoots next week then return to hastily edit them into the final cut, which was already complete before the Spacey news broke.
The reason Scott and the studios are eager to make the original release date is that the cut-off date for next year's Oscars is 31 December. If the film had missed that date it may have been shelved until this time next year, or released in the knowledge that its awards season hopes would be minimal.
That 22 December release date is for America. In the UK All the Money in the World will be released on 5 January.