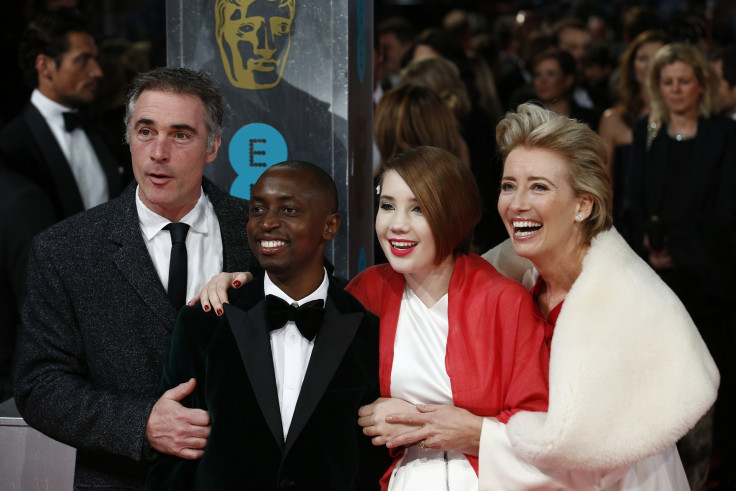 Tindyebwa Agaba's life was normal before the mid-1990s. He lived in a village in Rwanda with his father, a farmer, and his mother and sisters. The family wasn't wealthy, but Agaba and his siblings went to school and never went hungry. This changed when Agaba was nine, when his father died from Aids.
Without a reliable source of income, Agaba and his sisters were forced to drop out of school. But refusing to give up on her children's futures, his mother walked across the border into Uganda, and convinced the charity Care International to give her children somewhere to live and an education.
As several years passed, the political situation in Rwanda deteriorated into genocide. Aid agencies began to pull out of neighbouring countries, where they were no longer guaranteed safety, and Care International ceased operations in Uganda. Agaba, who was then around 11, and his sisters, returned to their village in Rwanda alone and took refuge in their empty family home. It was dangerous – they had heard armed militia from different factions were kidnapping children in surrounding villages.
"It didn't give us huge concerns, we just carried on with our normal daily activities – school, cooking together," Agaba tells IBTimes UK. "But it eventually happened to us."
Agaba, his sisters and other children were captured when he was 12. For four days, they were forced to walk miles through foreign forests and grasslands, without being told where they were going or what would happen to them, eventually crossing the border to the Democratic Republic of Congo. On the second day, the boys and girls were separated into two groups, and his sisters were taken away with the other girls.
"I have never seen them since," says Agaba, who is now 29.
The boys were taken to a base camp, where they stayed for two-and-a-half years.
"It was a trying time," Agaba says cautiously. "I had friends I bonded with – four of them. We were given tough tasks to get on with, whether it was spying or collecting food or guarding in the night when the rain or mosquitoes were out. There are some painful ones that I can never forget in my life."
"If the commanders were not sure about who was in the surrounding areas, they had to ask young people to go and investigate."
Although he always planned to escape, he knew it wouldn't be easy. "If you are not as smart as possible and you are caught, you get to know that that is fatal. That is the end of you. You have to be patient, have the tenacity to keep believing that one day you will leave."
Over several months, the group worked out they needed to escape when they were on guard because most of the commanders would be asleep. "We meticulously planned to beat up someone on guard with us, one of the commanders, and run away," he explains.
Agaba escaped unharmed – but one of his friends was shot. The boys then took posts as herders for a local cattle farmer in a distant region of the DRC, before eventually returning to the village they had grown up in, from which most people had fled. Agaba and his friends were arrested by the local police, having spent several years fighting against the government with the rebels. "They thought the people fighting against them had been voluntarily fighting against them, which was not the case," he says.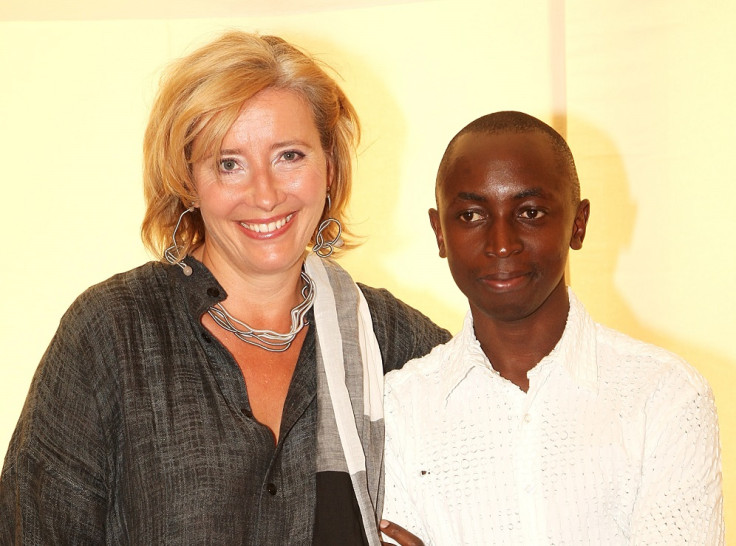 After around eight months in prison, Agaba escaped after a fight with a prison guard and crossed the border into Uganda, where he was spotted by a Care International worker. To his surprise, he found himself on a plane to London.
"They helped me seek asylum – but it was hard and I fell through the net," Agaba says. His arrival in the UK came at a time when the Home Office was cutting allowances for asylum seekers, and he began sleeping rough in Trafalgar Square in November 2003.
By chance, Agaba came into contact with the Refugee Council, which helped him find somewhere to live. He was invited to a Christmas event, an annual party for refugees hosted by the charity, where there would be food and the chance to meet friends.
"It was by accident – or by fate," he says. "My [adoptive] mother is a patron of the Refugee Council and occasionally when she has time she goes to serve lunch or cook for refugees that are coming into the country."
His mother, it later transpired, is the British actress Emma Thompson – a two-time Oscar winner who has appeared in dozens of films, from Sense and Sensibility to Love Actually and Saving Mr Banks.
"We talked briefly in the few words I was confident in," he says. "I didn't know who she was."
Towards the end of the party, Thompson offered Agaba a lift to north London, where he was living at the time. After time, Thompson and her husband, Greg Wise, invited him to spend Christmas with them and their young daughter. They grew closer and eventually, Agaba became an unofficial member of the family.
But it wasn't until months later when Agaba found out who she was – while watching big-screen adaptations of Shakespeare at college. "It was strange. I think my teacher was trying to give us an understanding of Henry V, so she put on the video and I saw her. I couldn't work out how that was possible."
"I said to my teacher, I was with her [Thompson] last weekend," Agaba says. "I think she thought I was an idiot, trying to joke around."
Thirteen years later, Agaba is an engaging and outspoken human rights activist with a politics degree and a Master's degree, who works with different agencies and charities around the world. After finishing university, he went on to work for the United Nations High Commission for Human Rights, working with refugees and asylum seeks who came to Cairo from across Africa, who were treated with suspicion upon arrival in Egypt.
"I've been working in many different places with different agencies, so I occasionally go with the United Nations, or Action Aid, International Peace Force. I contract with different organisations – I don't want to be in the same place all the time. My speciality is protection work."
So far, he has worked in Palestine, Liberia, South Sudan and Myanmar, among other countries.
"It's my life and I feel that I connect more with others who I think would have had similar challenges that I had when I was a young boy," he says. "When I was working with ex-combatants in Liberia, it was extraordinary that they connected with me as I did with them because they trusted my background, but also it was my character as well.
"I've been lucky as well, because what I do I love," Agaba says. "So whether I'm in the jungles of Liberia or I'm being bitten by mosquitoes in Cairo, I don't moan about it. That's the score, that's part of the job."