"I had a large family but out of that family only me, two of my children and my brother-in-law's children survived," says Caritas Mukagatana. Before 1994, she led a contented life as a farmer and earned enough money to feed her family. That year, in the three months from April to June, Mukagatana was widowed, lost her livelihood and lost her three-year-old daughter.
The majority of Mukagatana's family were killed over the 100-day period in which an estimated 800,000 Rwandans lost their lives. Thousands of people were slaughtered every day, in a systematic attempt to exterminate the Tutsi minority and Hutu moderates in allegiance to a supremacist ideology promoted by Hutu extremists. Most survivors were women - many of whom had experienced extreme trauma and sexual violence.
When the violence broke out, Mukagatana escaped with her surviving family to neighbouring Burundi. She returned two years later, but the life she had known was gone. Whole communities had been wiped out, livestock killed and crops destroyed. Mukagatana struggled to feed her remaining family.
Mukagatana is one of more than 69,000 women supported by Women for Women International in Rwanda since they launched their training programme in 1997. During a 12-month course, they learn skills such as tailoring, agriculture or hospitality, along with numeracy and the business acumen needed to turn their skill into a stable income. They also learn about health, nutrition and hygiene.
Mukagatana learnt how to earn a living as an apiarist. Although traditionally a male-dominated field, she now leads a beekeeping cooperative called Abafitintego, in the southern district of Nyaruguru.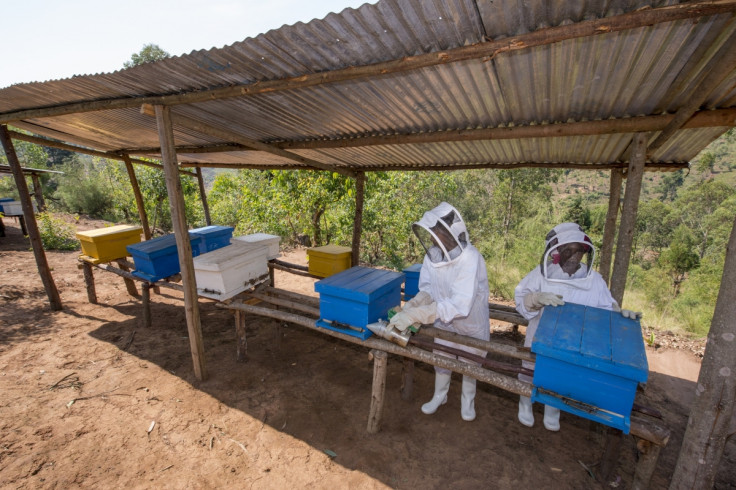 "Women left to rebuild communities"
In the first few years after the genocide, Rwanda's adult female population was estimated to be as high as 70% because of the targeted killing of men. Men and women, on the whole, were subjected to different kinds of violence.
"Rape was systemic and used as a weapon against women and girls," says Antoinette Uwimana, country director for Women for Women International-Rwanda. "And while many women were killed, the majority of those who died were men and boys. When it ended, women were left to rebuild their families and communities."
"I know of women who were forced to watch as their husbands, or sons were killed in front of them," she says. "Today, they still live with the trauma and scars of what happened to them and their families, even as they have been key to our country's recovery."
Rape was widely used as a weapon of war during the genocide, so much so that it caused a spike in HIV levels. Witness testimonies in a Human Rights Watch report released in 1996 show women were subjected to sexual violence on a massive scale. The exact numbers are unknown, but UN estimates state between 100,000 and 250,000 women experienced sexual violence.
After the genocide, women took control of repairing what was left of their decimated country. In what was previously a patriarchal society, women began to farm the land, formed local councils and mothers took in orphaned children. With additional support from Women for Women International, women who have experienced violence, poverty and other forms of marginalisation have an income, autonomy and an improved quality of life.
"When a woman joins the programme, she comes together with 24 other women, forming a tight support group that helps to break the isolation caused by war and insecurity," says Uwimana.
For Mukagatana, the loneliness and despair she experienced when she returned to Rwanda after the genocide has been replaced with friends, support and a sustainable income. Her youngest son is now studying computer science at university. "It s not only the money but the way we gather together has changed my life," she says.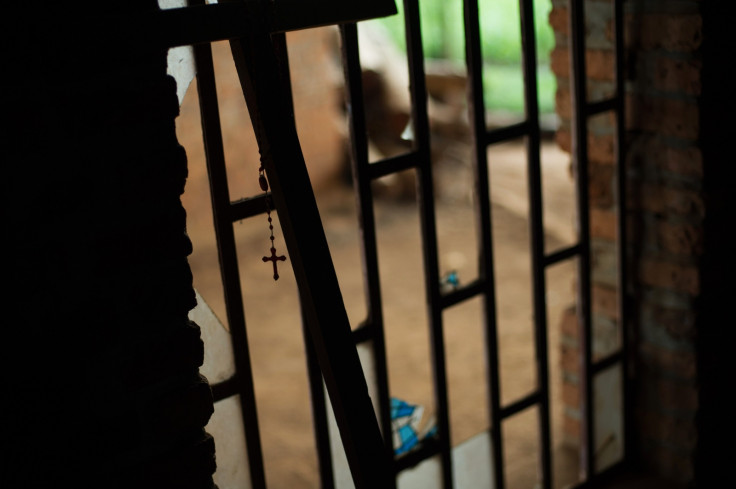 "Impressive strides towards gender equality"
Significant headway has been made in achieving gender equality in Rwanda since the genocide. Women hold more than 64% of the seats in the Rwandan parliament - the highest in the world - and equality is embedded in the country's constitution. In 2008, Rwanda passed a law which made domestic violence illegal. One year later, the country introduced compulsory basic education for boys and girls. Challenges however still remain.
"Women still bear a disproportionate burden of disadvantage," Uwimana says. "For example, 47% of female-headed households are poor; only 2.8% of girls complete secondary school; and 56% of ever-married women have experienced violence by their husband. That's why we work to educate women on their rights, to enable them to stand up together and advocate for change."
The charity's programmes enable women to be independent in a variety of ways; they benefit financially and are healthier - including an increased awareness and knowledge of family planning - and they participate in decision-making in the home and in the community. Nearly 100% of those in training reported taking part in household financial decisions after graduating.
Women also learn about their rights regarding voting, land ownership, divorce, child custody and domestic abuse. Importantly, more than 84% of graduates say they have shared their knowledge with other women.
"Once she learns her rights she is empowered and equipped to stand up for them and can share her knowledge with others in her community," Uwimana says.