How a 'smart needle' could revolutionise brain surgery to make it safer
University of Adelaide researchers craft biopsy needle fitted with fibre-optic camera to avoid 'at risk' blood vessels.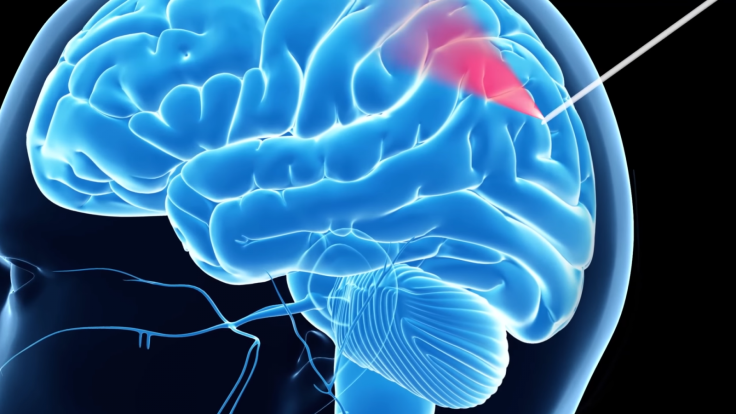 A team of Australian researchers has crafted a medical needle for use during brain biopsies that they claim could "revolutionise neurosurgery". The device, dubbed a "smart needle", has been designed to increase the safety of complex brain surgery by relaying data back to surgeons and avoid potentially fatal complications.
The high-tech device, co-developed by the University of Western Australia and Sir Charles Gairdner Hospital, has a minute probe encased within the needle that transmits imaging data to a computer. According to its creators, the imaging data assists the neurosurgeons by detecting "at-risk" blood vessels during the biopsy procedure which then allows them to avoid damaging delicate brain tissue while attempting to reach a tumour.
"We call it a smart needle," said Professor Robert McLaughlin, chair of biophotonics at the University of Adelaide. "It contains a tiny fibre-optic camera, the size of a human hair, shining infrared light to see the vessels before the needle can damage them.
"And what's really exciting is the computer smarts behind this so that the computer itself recognises the blood vessel and alerts the surgeon."
The experimental needle has currently only seen use during a pilot trial, with 12 patients undergoing surgery at Sir Charles Gairdner Hospital, Perth, ahead of formal clinical trials in 2018. According to the University of Adelaide, talks are already underway for a wider manufacturing process with Australian engineering companies within the medical field.
"To have a tool that can see blood vessels as we proceed through the brain would revolutionise neurosurgery," said trial lead and consultant neurosurgeon Professor Christopher Lind at Sir Charles Gairdner Hospital and the University of Western Australia. "It will open the way for safer surgery, allowing us to do things we've not been able to do before."
Due to the delicate nature of operating on the human brain, medical professionals are relying more and more on technology to assist with surgical procedures. In July 2016, Stanford Health Care doctors explained how advanced MRI imaging has helped neurosurgeons with tumour resection.
According to statistics gathered by UK charity Brain Tumour Research, a person is diagnosed with a brain tumour every two hours in England, with less than 20% of brain tumour patients surviving beyond five years of their diagnosis.
© Copyright IBTimes 2023. All rights reserved.