How to stay safe from hackers while shopping online
Are you protected while shopping online? Here's our complete guide
Online shopping is so popular it's now becoming the de facto way for people to purchase goods, but with great popularity comes great opportunity for hackers and scammers to strike. To ensure you and your money stay safe when online we've got a complete guide.
With Cyber Monday, Black Friday, and Christmas the movement to cyber shopping has ramped up as consumers head online to beat crowds and snatch a bargain. Last year, statistics revealed that Cyber Monday brought in £968m in sales, which was over 30% more than 2014 and significantly over then the projected estimates.
New research by Financial Fraud Action UK found a potential 15 million shoppers could be at risk as a survey showed the promise of online bargains are blinding people to dangers on the web.
With so much at stake, these are the steps you should take right now.
Update all your devices
Before taking to the bargain-filled internet realm, make sure your devices are updated. These vulnerability patches and bug fixes often include vital protection against malware, spyware and viruses. This applies to desktop computers, laptops, tablets and mobiles – if you surf the web on a device that is not upgraded you will inevitably be at risk of cyberattack and fraud.
Only use strong and original passwords
It's important to only use strong and unique passwords on any website you are shopping on. They should be at least a dozen characters and contain a mixture of letters, symbols and numbers. Do not re-use credentials from another service such as online banking or social media – if one gets compromised or stolen by a hacker all your accounts will be at risk. Additionally, if you are using your personal email to sign into websites, make sure to turn on two-step authentication to add an extra layer of security.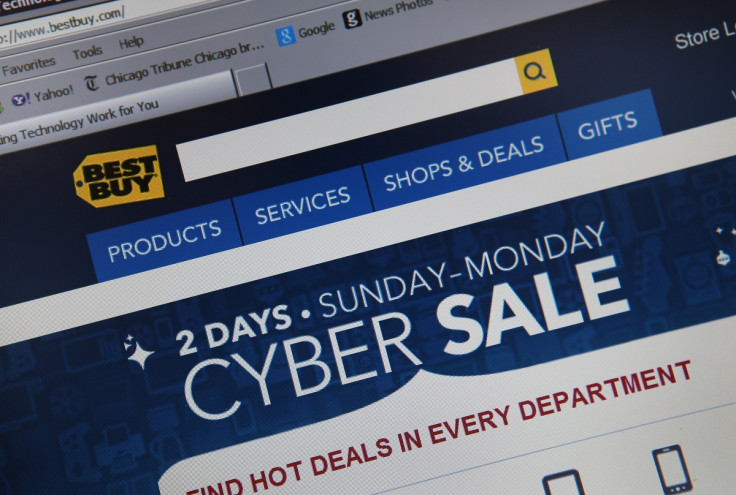 Don't shop on public internet
While it's tempting to do your shopping while in a coffee shop sipping a latte in a nice red Christmas mug, make sure to never transmit your financial details over an open Wi-Fi connection. Hackers can use techniques – including "Man-in-the-middle" attacks – to intercept this data with ease. If you must use your device while on-the-move in an insecure environment, always use a virtual private network (VPN).
Only use secure websites
It goes without saying, but never shop on third-party websites that lack encrypted checkouts. Make sure, when possible, to always type the web address into the browser as online search engines can sometimes be manipulated by advertising or may direct you to fake sites managed by cybercriminals.
"When it comes to online shopping, make sure you use a site that is security-enabled," said Robert Capps, vice president of business development at Nu Data Security. "The URL will contain https:// or a closed padlock on your web browser's address bar. Yes, that website you've never heard of may be offering some super dirt-cheap bargains, but remember the old adage – if a deal looks too good to be true, it probably is."
Be aware of the (many) risks and scams
The rise of social media has brought unique challenges to online retailers as criminals and scammers can now hijack well-known branding to lure unsuspecting internet shoppers to a fake or malware-ridden webpage. If in doubt – search Google for the product and compare the deal with other sources.
According to Dennis Dwyer, senior security researcher at SecureWorks: "Be very cautious using websites, online ads or unsolicited emails with free offers or big discounts.
"Be sure to not click on links or attachments in emails, which could infect your computer with malicious software. Never respond to emails from your bank or any financial institution that ask for account or personal information. Financial institutions rarely ask customers to update information via email, and they never ask you to disclose sensitive information via email."
Regularly review your bank statements
After a long day of shopping, checking the dreaded bank account statement may be the last thing you want to do – but it's vital to check for any suspicious spending activity. If you spot anything out of the ordinary, be sure to contact your card provider and bank to investigate further.
If you are still worried about online fraud in the UK, make sure to visit Action Fraud today.
© Copyright IBTimes 2023. All rights reserved.